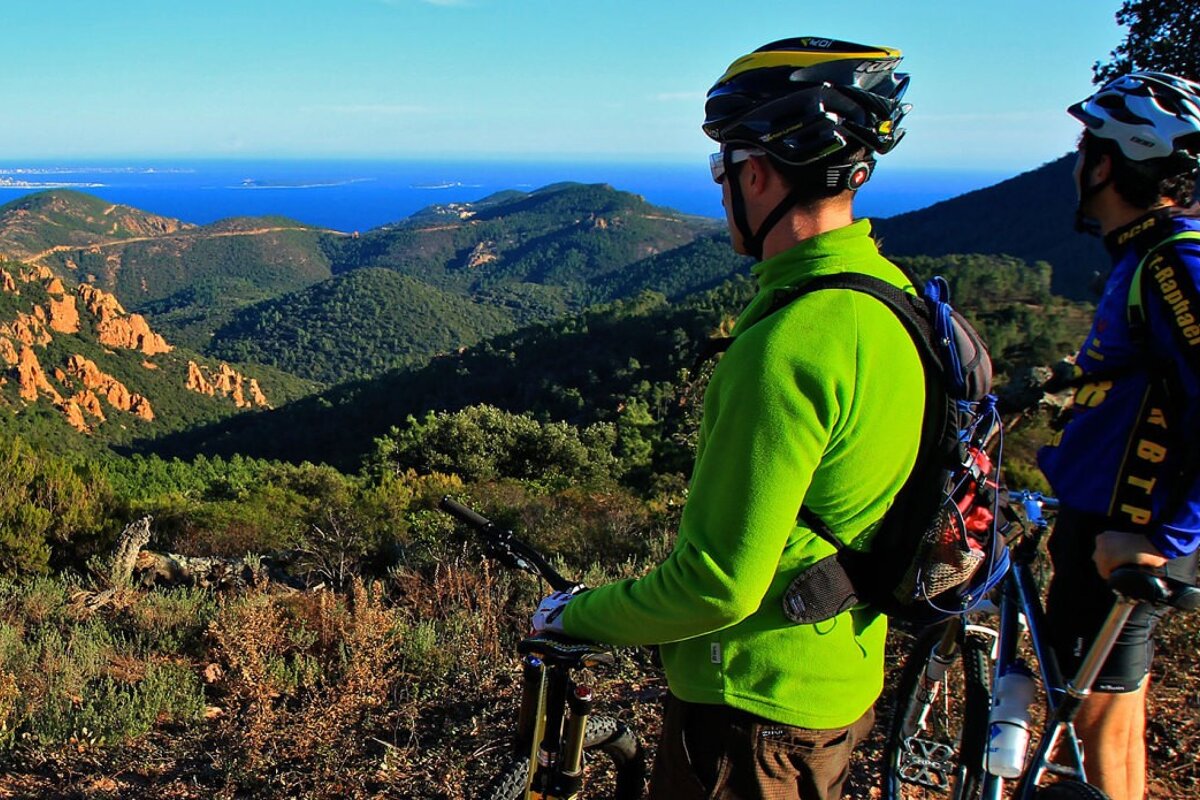 Circuit des Monges, Theoule-sur-mer
An easy mountain bike circuit that takes you through the Esterel
Explore the beautiful area that is the Massif de l'Esterel, from Théoule-sur-Mer and its foothills overlooking the Mediterranean, their high cliffs with purple hues and the unusual landscapes of the Alpes-Maritimes.
The Rocher des Monges, sits at the central point of this circuit, and rises to 300m. A good example of the volcanic massif, it consists of compact lava, that has eroded over the years to create numerous caves and unexpected lunar sculptures. The entire route is carried on good trails that means this is a good bike ride for beginners to enjoy; a pleasant circuit in a particularly attractive setting.
Directions
From the town of Théoule-sur-Mer follow the road towards the seafront of Frejus. After a few hundred metres, turn right onto a small steep road going towards the cemetary (look for the sign "piste des Saoumes"). Beyond this, at a housing estate, proceed on the trail of Saoumes (access gate) which, via an undulating path, leads to the col of Théoule-sur-Mer.
Take the ascending track to the col du Trayas (235m) at the foot of the Rocher des Monges. The track passes the summit by the west. After this turn right and go down towards Théoule-sur-Mer by the trail of Miners (piste des Mineurs) and a small road to return to your starting point (after passing under the railway).
Alternative route - bike around the summit of Grosses Grues (441m) from the col du Trayas (235m). Follow the trail of the three cols until the col de la Cadiere (241m) and then go back on the road at the col Notre Dame (324m), continue down the Grues trail that brings you to the col du Trayas.
Location
Theoule-sur-mer, Cannes