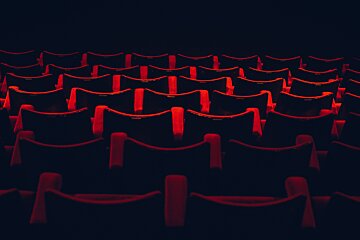 Pop-up Museum of Cinema, Cannes
Exhibition dedicated to film and audiovisual creation
The ephemeral museum of cinema will host a variety of discovery studios and sets, a tribute exhibition to the world of cinema, the Cannes Film Festival and more in the hall of the Palais des Festivals.
The exhibition is structured around 10 subjects that include the technical aspects of cinema (light, scenography, sound), the work of the director, the daily life in a studio, photographies, and a lot more. Every year, they celebrate a particular genre or director. In past years it has been the work of Sergio Leone, the great studios of the 20th century, the world of Michel Gondry, or Georges Méliès. For 2023 they are celebrating the career of one of the icons of world cinema, Romy Schneider. Interviews, diaries, and photographs taken of and by the actress will be on display.
There will also be workshops for children and families. Open every day from 14:00 to 22:00. There is a small entry fee and children under five years go free.
Location