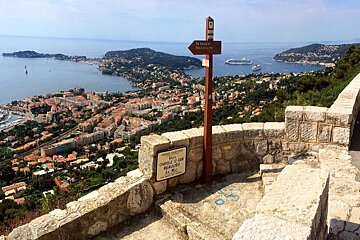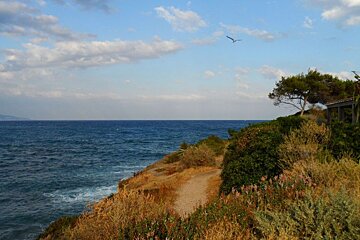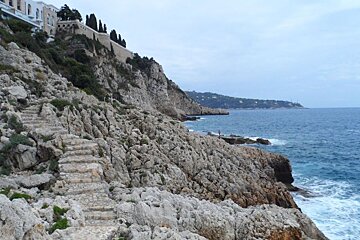 Hiking in Cannes
Discover the top Cannes walking areas
Not many people think of the Rivieria as a hiking destination, but there are some fantastic trails to suit everyone from casual ramblers to adventurous trekkers.
Hikes in the Alpes-Maritime region can generally be split into two categories: coastal and mountain.
The coastal routes are all very accessible and mostly very easy, more like strolls than hikes, but still worth doing for the unbeatable views of the coastline and access to fabulous beaches along the way.
The mountain trails take a little more effort to get to, but many can be reached by bus or train. They are a great way to explore the terrain behind Cannes and the many medieval villages that are dotted around the countryside.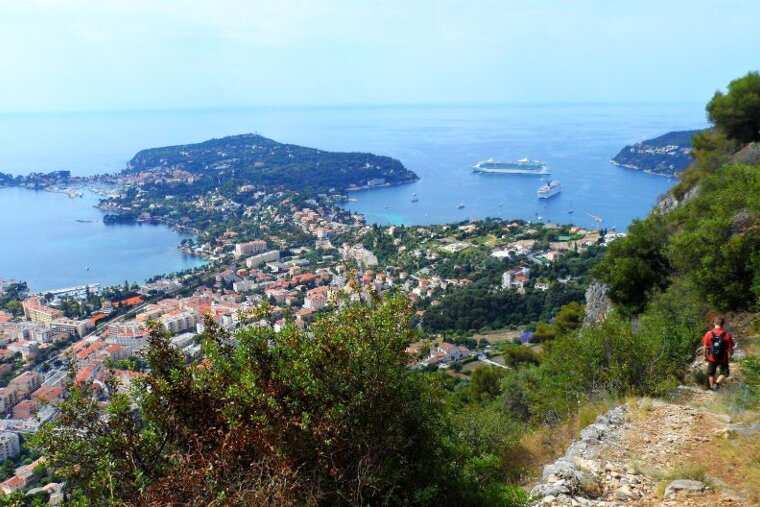 Walking trails & routes
Coastal paths / Sentiers Littoral
Seaside strolling comes into a league of its own with these beautifully scenic walks along the seafronts of some of the most iconic Riviera resorts. The Sentier Littoral (meaning coastal footpaths in French) is a network of easily navigable and not too demanding routes that cover beautiful stretches of the Côte d'Azur. All the paths are clearly signposted and easy to follow, ideal for leisurely sightseeing or a family day out. Don't forget to take your swimmers, as almost all of them offer the chance for a cooling dip. Most have restaurants, or at least a café or two, along the way and many have facilities such as toilets, showers and picnic areas. They are all accessible using the excellent public transport system, making for an easy and affordable day out.
Take care in bad weather though, many of the paths are exposed to the sea and are inadvisable during high winds and storms.
Mountain Hiking / Randonée au Montagne
The mountains that overlook Cannes are riddled with trails, some better signposted than others. You can pick up hiking maps and trails guides in most book shops or in the tourist information office of the particular town. They mostly start off from pretty little villages that you may not otherwise think to visit; some such as Gorbio and Asprement are easy to reach by public transport, others such as Gourdon take a little more effort but are well worth it.
The famous GR5 is one of the classic French hiking routes, it links Nice to Lake Geneva via the French and Swiss Alpes; the Alpes-Maritime end of the trail can be picked up in Aspremont, Cimiez or Menton. The GR5 can be done in its entirety (850km!) over 4-5 weeks, or cut down into sections to be ticked off over time.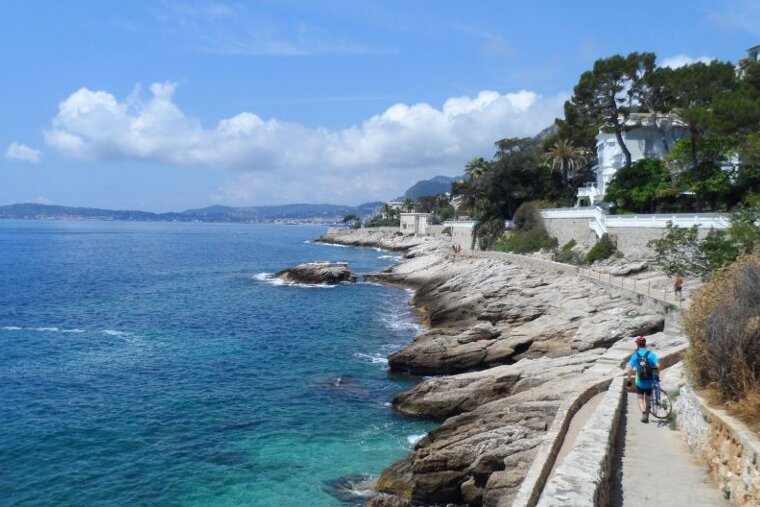 Safety advice
Although the footpaths are very well maintained and signposted, you should always exercise caution when venturing into nature.
Before you embark on any activities in Cannes you should remember that you are likely to encounter more rugged terrain than you are used to at home. For that reason it is particularly recommended that you:
Are as physically fit as possible - Ensure you are fully aware of your limitations and of those accompanying you (children and elderly people).
Are appropriately equipped - Choose sturdy footwear with ankle support, warm, water repellent clothing (even if the sun's been beating down for days), sun cream, sunglasses, map, plenty water, food and snacks, first aid kit....
Check your itinerary with the Tourist Office - Even the easiest and best marked trails can present unexpected hazards such as rock slides.
Allow plenty time for your chosen route - Additionally, leave an extra margin in case of incident. Let someone know where you are going and when you expect to be back. Nightfall may take you by surprise so it is wise to carry a flashlight.
Stay on the marked trails - This is especially important on steep slopes or precipices. Never take short cuts as doing so causes erosion, channelling the rain water and resulting in deterioration of the trails that are so hard to maintain.
Check the weather forecast - It is always advisable to check the weather forecast before setting off as this can greatly affect your walk or hike.
Respect the environment - The surroundings here are breathtakingly beautiful but the balance of nature is very fragile. In order to maintain the beauty of Cannes; don't light fires, ensure you take your rubbish with you, leave the flowers for others to admire and avoid making excessive noise that may disturb the wildlife.
Ensure your dog is kept on a lead where necessary - Look out for signs requesting that you keep your dog on a lead. Some areas are prohibited to dogs altogether, which is done to protect local wildlife.
One minute blue skies and sunshine, the next storms and torrential rain - Mediterranean weather can change in an instant. If you are hiking along the coastline then be aware that the waves can become violent and the wind can rise dramatically; you are never normally far from shelter, so just take the nearest path back to civilisation. If the weather changes while you are in the mountains though you can be miles from anywhere, so come prepared. Always check the weather forecast before you set out and take a fully charged mobile phone with you.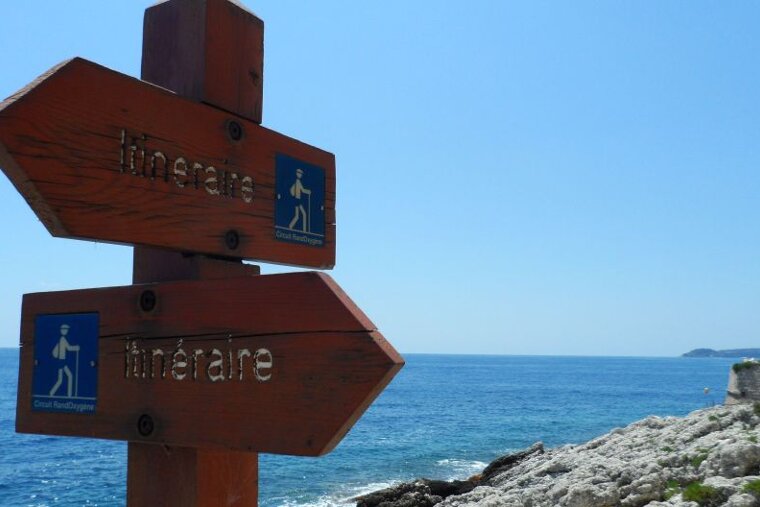 More inspiration...