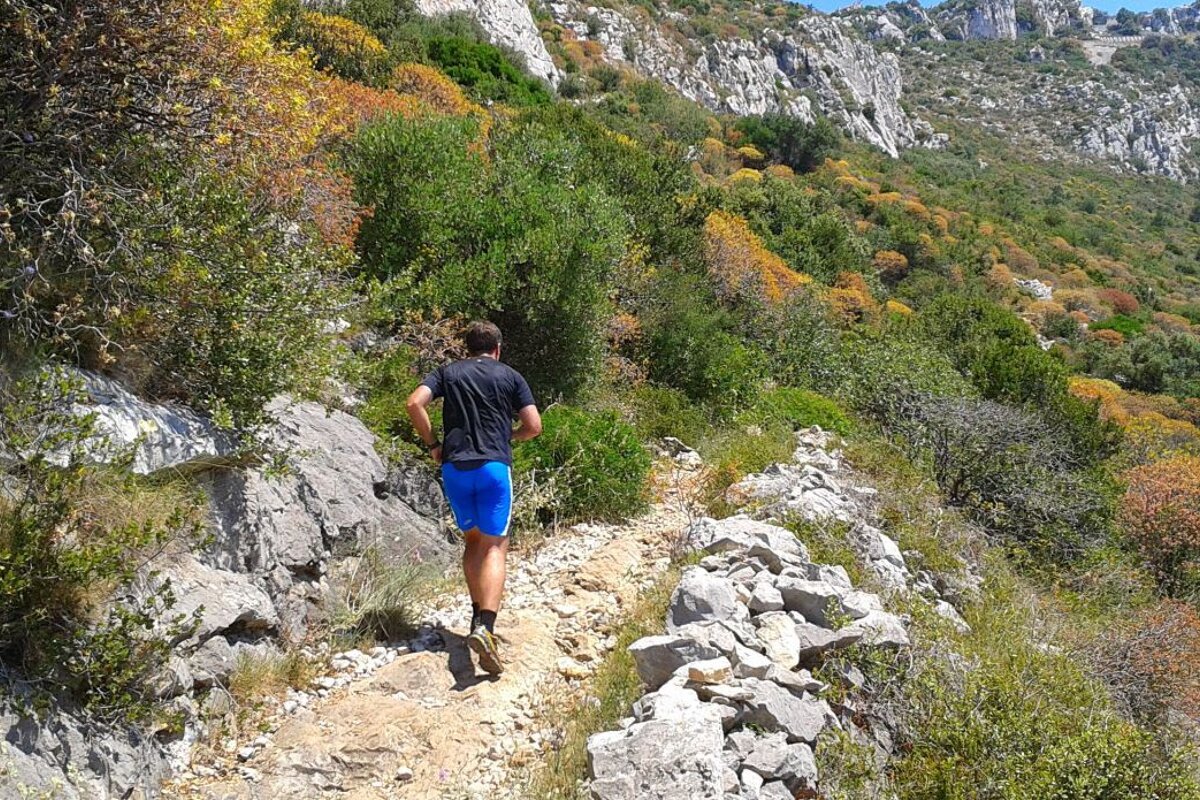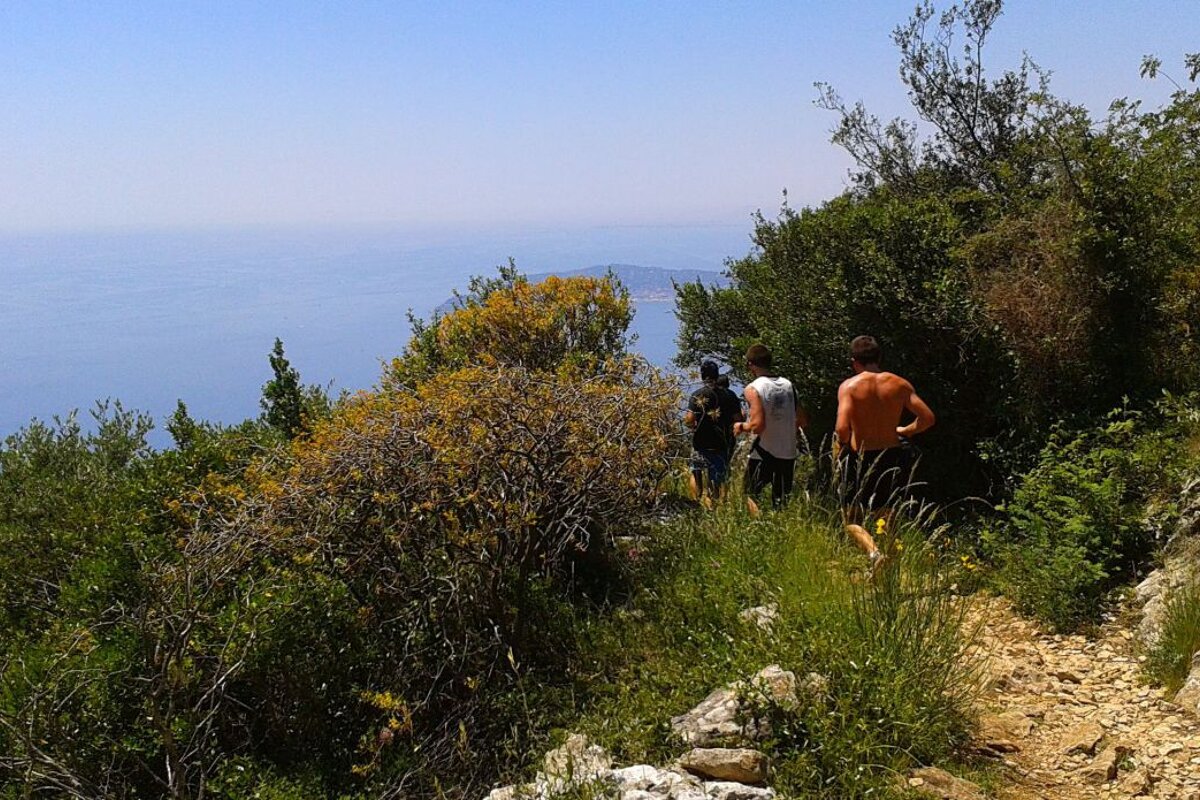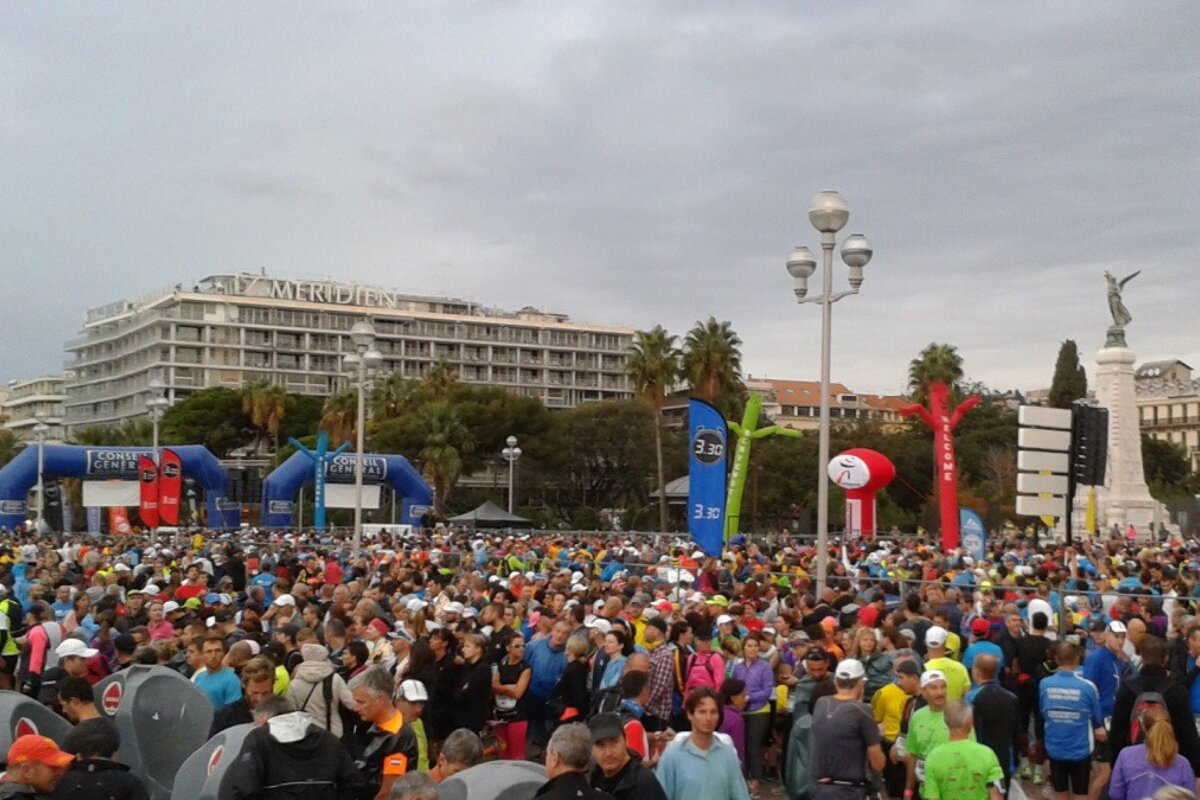 Running in Cannes
Discover the top Cannes trails & races
You only have to take a stroll down the Promenade des Anglais in Nice or La Croisette in Cannes to figure out that running on the Cote d'Azur is big; any day in any weather you'll see runners weaving in and out of the crowds along the Riviera's most famous waterfronts. Everyone from gym bunnies and occasional joggers, to lean triathletes and super-fit pensioners are at it.
The wonderful thing about running in Cannes is the multitude of possibilities; there are coastal paths and promenades that go pretty much the whole way along the Riviera coastline and if you run out of energy there are frequent trains and buses to get you back to where you started. If you prefer something a little more rugged you don't have to go very far inland to find fantastic trails in the mountains of the Alpes-Maritimes and Provence.
Walking trails & routes
As well as being the place to glam it up in bling trainers and teensie-weensie shorts, the seafront is also a great place to bash out a bit of speed work - use the palm trees for sprint markers and the beach showers to cool off afterwards! The steps that lead down from the promenade are great for interval training and you can also use the railings for impromptu dips, press-ups or stretching to make sure that you're getting a full work-out.
For admiring the scenery and feeling the sea breeze on your face there is nothing nicer than taking to one of the many coastal paths - marked as "sentiers littoral" they are clearly signposted and generally very easy to follow - you'll find some of them listed on our Hiking Routes in Cannes page.
An incredible network of hiking trails can be found in the mountainous hinterland behind Cannes, making it great trail running country. You might find a car useful to access some of the more remote areas but most of our tried-and-tested Cannes Hiking Routes are accessible by train or bus.
Finally, any keen trail runner will want to make a visit to Saint Martin Vesubie - a dedicated trail running village on the edge of the Mercantour National Park with numerous routes, all clearly signposted and graded according to difficulty. You can even log your time at the local tourist office and compare with other runners. It may not be the easiest place to get to but if you have transport you should definitely check it out.
National parks routes
With the Mercantour National Park and the Vallée des Merveilles practically on the doorstep there is plenty of exploring to be done within a short drive or train ride from the coast. The Mercantour National Park lies to the north of the Cote d'Azur and covers the regions of Roya, Bévéra, Vésubie, Tinée, Haut Var/Cians, Verdon and Ubaye. Within the park is the Vallée des Merveilles; a rugged valley surrounded by high mountains and chock-full of quaint little villages linked by trails; there is a daily train service from Nice that goes all the way to Cuneo in Italy, read our article on the Train des Merveilles to find out where it stops en route.
Hiring equipment
There are plenty of sports shops in Cannes, many with a good range of running-specific equipment. You'll also find that a lot of running shops in the area organise their own clubs with regular meet-ups, so ask a member of staff if they know of one you can join if you're looking for running partners.
Races & events
There are literally dozens of races to sign up for throughout the year - most tend to be in spring or autumn to avoid the summer heat and there are even a few snowy winter races if you go a bit further inland to the ski resorts of the Alpes-Maritime. From the extremes of the Nice Ironman to the glitz of the Saint Tropez Classic, the Riviera racing scene has something for everyone. You can find all upcoming Cannes running events on our calendar.
Safety advice
The Cannes coastal paths are very accessible and not hugely challenging but you do need to check the weather before you head out - in high tide and during storms the waves can crash over the paths and become very dangerous. Also, pay attention to your feet - a fall on to the rocks could be nasty.
When running in the mountains you need to take the same precautions that you would in any remote area - take water/snacks, a small first aid kit, a phone with a full battery, and check the route before you go to minimise the chances of getting lost. If you're running alone make sure you tell someone where you're going and when you expect to be back. The weather can change very quickly so extra clothes are a good idea - consider squeezing a thermal layer and a waterproof jacket into your backpack just in case.
Don't forget the suncream! The sea breeze can make your skin feel cooler than it actually is and you can end up blistering in no time.
Likewise, you can become dehydrated a lot quicker than you realise so remember to drink plenty of fluids.
Even running along the Cannes promenade can have its hazards! Look out for roller-bladers, skateboarders, people taking selfies, kids on bikes, old people on bikes, small dogs, loved-up couples, anyone engrossed in the view, etc...