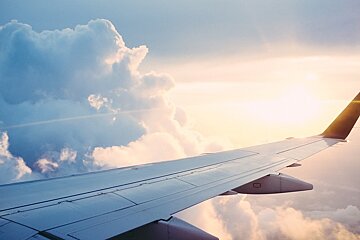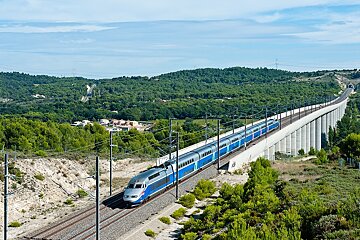 How to get to Cannes
Discover the top ways to get to Cannes
A popular travel destination, Cannes is well known as the home of the Cannes Film Festival and is a great base from which to explore the rest of the French Riviera.
At a glance, these are the main airports and travel hubs for Cannes, Nice being the best option by far:
Airports close to Cannes

Mandelieu
Nice
Marseille
0h20
0h30
2h
6km - map
28km - map
173km - map
Easiest way to get to Cannes
With the convenience of an international airport only 28km from the centre of Cannes, flying is by far the quickest and easiest option. The regular 45-minute bus service that runs between the Nice Cote d'Azur airport and Cannes means that you will get to your end destination quickly. You might prefer the comfort and ease of an airport transfer or taxi, and there is always the option of a helicopter transfer...quicker and far more stylish!
If you are arriving in Cannes by private jet then the closest airport is 6km to the west of Cannes, in Mandelieu-la-Napoule.
Flying to Cannes
There are three airports suitable for flying to Cannes, Cannes Mandelieu (local), Nice Cote d'Azur and Marseille Provence. The following drive times from the airports to Cannes are approximate and can be affected by heavy traffic during peak holiday times:
Airports close to Cannes

Mandelieu
Nice
Marseille
0h20
0h30
2h
6km - map
28km - map
173km - map
The closest airport is to the west of Cannes, in Mandelieu-la-Napoule. It is one of the major airport gateways for private jet passengers flying into the French Riviera area and has no scheduled flights. They offer several services that compliment private jet travel, including secure parking and boat mooring.
The nearest major airport is Nice Cote d'Azur, which is serviced by a number of the major airlines. This wide choice of airlines means that prices are often competitive. Have a look at our Flight Finder to help your planning. As always, prices will be at a premium during the school holidays and at weekends. The driving time from Nice airport to Cannes is around 30 minutes.
Marseille Provence Airport is also serviced by a good number of the major airlines. It is further away that Nice and will involve a 2-hour drive to Cannes, if you are hiring a car or taking a private transfer.
For onward travel from the airport, transfers or shuttle services are convenient and car hire is a widely available at all of the airports, allowing you to drive directly to your accommodation. For a luxury experience, you can book helicopter transfers from Nice airport, massively cutting down on travel time. Some of the luxury hotels also offer an airport pick-up service so it is best to enquire about this directly before you book a car.
You can also take public transport (bus or train) from Nice and Marseille airports that will take you to Cannes.
Getting from the airport to Cannes
Airport transfers or shuttle services are a convenient option for onward travel to your destination. Companies generally offer two types of service private and shared transfers.
Private transfers are exclusively for you - once you arrive at the airport they will take you directly to your accommodation. Some hotels offer a private airport pick-up service, so don't forget to enquire about this directly before you travel.
Shared transfers are usually more cost-effective, especially for individuals and couples, the trade-off being you may need to wait for other passengers and the possibility of being dropped-off at a more central location.
You should always book transfers in advance.
Buses to Cannes
If you are flying into Nice Cote d'Azur Airport then getting a bus directly to Cannes is very simple. The bus number 210 runs as an airport express shuttle, with a journey time of around 25 minutes to Le Cannet and 45 minutes to Cannes.
Train to Cannes
Cannes is connected to the rest of France via the SNCF train network. The TGV, France's intercity high-speed rail service, runs direct from Paris to Cannes and takes approximately 5 hours. Advance reservation for TGV trains are necessary.
The Italian Trenitalia train service connects Cannes to Italian cities like Milan, Genoa, Rome and Venice. Connections are generally made in Ventimiglia, the first train station in Italy after the French-Italian border. Russian Railways run a weekly service from Moscow to the neighbouring city of Nice all year round. With a travel time of around 47 hours, the train stops at Minsk, Warsaw, Vienna and Verona, amongst others.
Once you reach Cannes the local train network makes it surprisingly easy to travel, not only around the Cannes area but along the Cote d'Azur and to tourist attractions further inland.
Driving to Cannes
The main advantage to having a car is flexibility and driving in France can be a pleasure. Being able to drive yourself around the area is far more comfortable and convenient, allowing you to take day trips, visit other resorts, towns and villages. Nevertheless, the roads around Cannes and along the Cote d'Azur are prone to traffic jams, so travel off-peak if you can.
If you wish to bring your car with you from the UK, then you will probably take a ferry to Calais where the onward drive is around 11 hours to Cannes. or a ferry to Bilbao in Spain and then drive across the south-west of France to Cannes, a journey of around 9 hours. Fuel costs from Calais to Cannes will be roughly around €150-200 and you will need to budget an additional €100-120 in toll costs.
Bringing your skis, snowboard or bike to Cannes
If you are planning to bring your own sports equipment, perhaps a road bike, or a set of golf clubs, then it's well worth checking the details in advance. Each airline, train and transfer company will have their own individual policy terms and conditions depending on the type of sporting equipment you are transporting. Here's a snapshot of the different transport options and a guide to their restrictions:
Some airlines charge for taking equipment and this can also apply to bikes, golf clubs, watersports equipment - so check before you book. Make sure you pack your gear well, as it's not unusual for there to be a few bumps and bruises along the way, if you don't! The same applies for your bike, whether that be a mountain bike, road bike or touring bike...pack it well and ensure it falls within the packaging guidelines specified by the carrier. For more information see our Cycling and Mountain Biking Guides.
Airport Transfer companies always need to know exactly what you're bringing, so that they have sufficient capacity in the vehicle.
Travelling by train can involve several changes, depending on your route, and almost certainly lugging your gear up and down a few sets of stairs or escalators. Eurostar has an additional charge of around £30 for their registered luggage service for these types of equipment. Check before you travel.