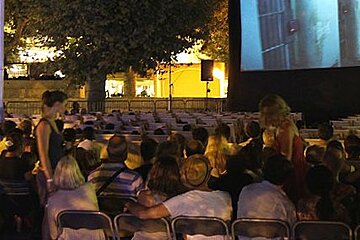 Cannes Cine Quartier (Open air cinema)
Open air cinema in various neighbourhoods of Cannes
Organised by the city of Cannes, the open air cinema will be screening some mainstream films in various neighbourhoods across Cannes throughout the summer.
Free entry from 21:00, films start at 22:00.
Not all screenings will be in English, some will be dubbed in French so check before you decide to go (unless your French is good!). Look out for VOST - Version Original with Subtitles.
Where and when
Keep an eye on local press or check with the tourist office for dates and times.
Venue
Around the city of Cannes
Location