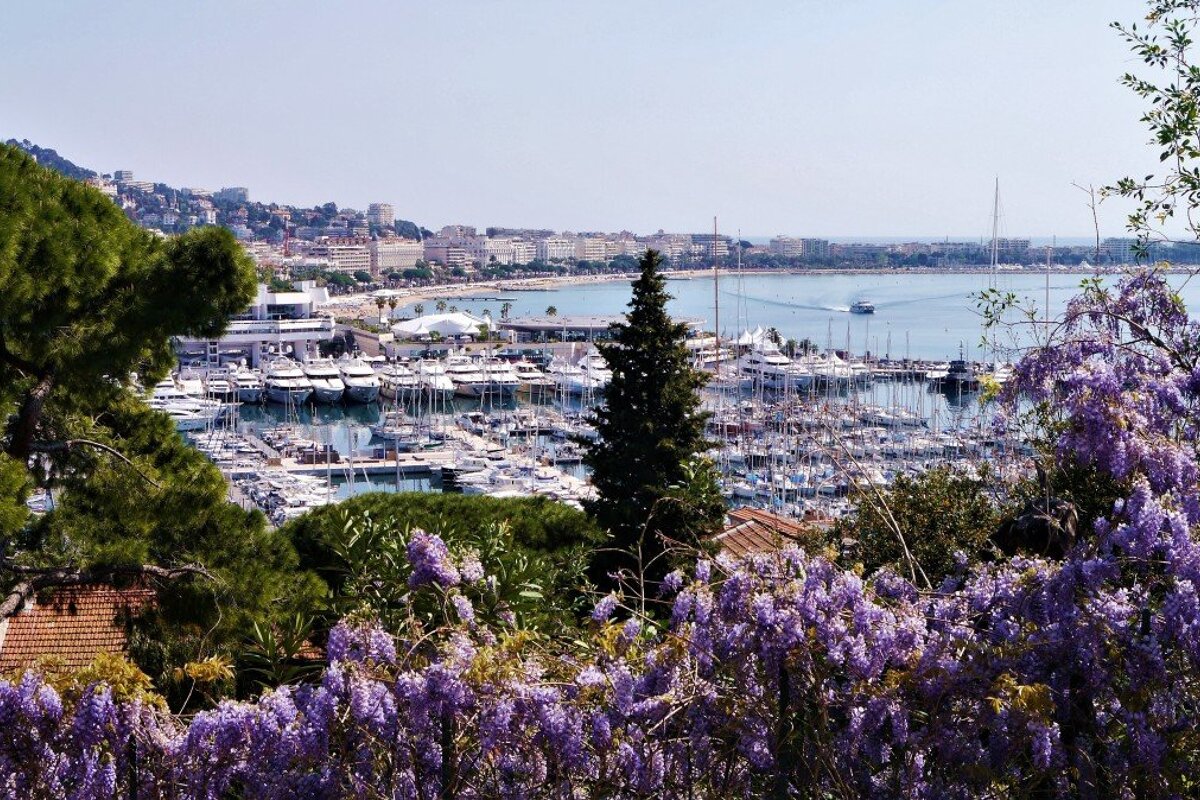 Discover the hidden gems of Cannes
Stumble upon 'hidden treasures' in the jewel of the Riviera
Glamorous, exciting Cannes is one of France's most popular tourist destinations, and without insider knowledge you can sometimes feel that you're just following the well-beaten tourist trail.
As wonderful as Cannes' iconic beach clubs and art deco hotels are, we also know that one of the greatest pleasures of a holiday abroad is stumbling upon the little 'hidden treasures' - perhaps a locals' food haunt, an artwork tucked away on a backstreet, or a quiet garden with a stunning Mediterranean view.
Cannes has all of these and more: you've just got to know where to look. To help you get started, we've put together a list of some of Cannes 'small and secret spots' so that you can break away from the crowd and make your own discoveries.
Best 'secret' beach: Plage Port Palm
The relaxed Port Palm beach, with very basic facilities, is a great spot to relax with a picnic or get into some watersports.
Tucked away on the western side of Pointe Croisette, this beach is much quieter than the Croisette beaches, with clean sand and clear shallow waters and a great view across the bay. However, there's really not much in the way of facilities here, just toilets and a basic kiosk. and there's no lifeguard either.
This beach is true 'Cannes casual': expect families, windsurfers, kiteboarders and a laid-back vibe far from the glamour and buzz of the Croisette.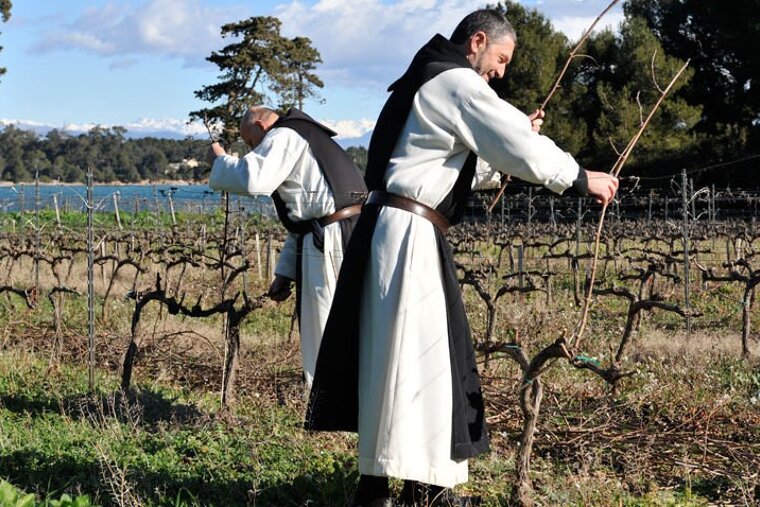 Authentic Mediterranean experience
We cannot pretend that the Cannes Islands aren't well-known, but you are truly doing yourself a disservice if you don't jump on the ferry and head out to these islands, which provide such a spectacular, tranquil contrast to the bling and hurry of Cannes in the summertime.
Ile Saint Marguerite tends to get a lot more crowded than its much less visited neighbour, Ile de Saint Honorat, which has a fantastic Cistercian monastery with a working vineyard. Indulge in a winery and monastery tour, followed by a gentle walk past forest and coves. There's also a very good restaurant on the island with waterfront views.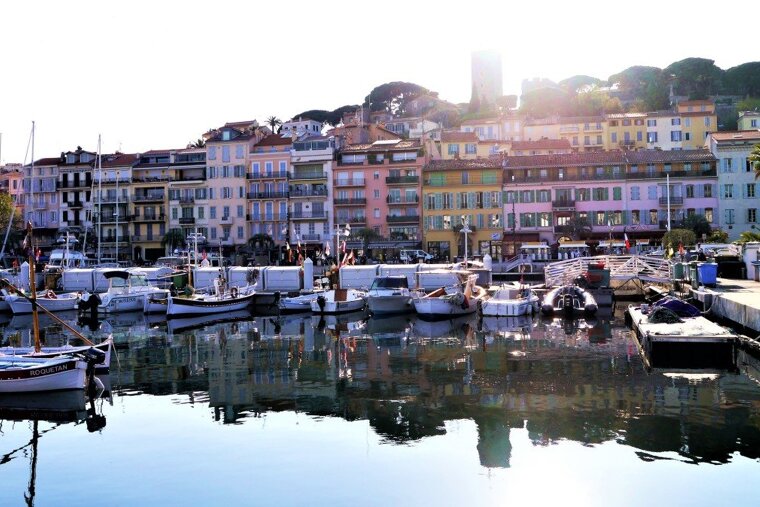 Where to enjoy the spectacular sunset
This museum on top of Le Suquet hill in the Old Town is busy with tourists by day, but things start to mellow as the sun loses its blaze and twilight begins to paint the Mediterranean pink.
As the rest of the holidaymakers head back to their hotels to dress for the evening ahead, this is your opportunity to relax in the museum gardens and enjoy the panoramic views of the French Riviera. You might want to smuggle in a bottle of icy rosé and some nice cheese, and if you're lucky there will be music from a busker adding to the ambience.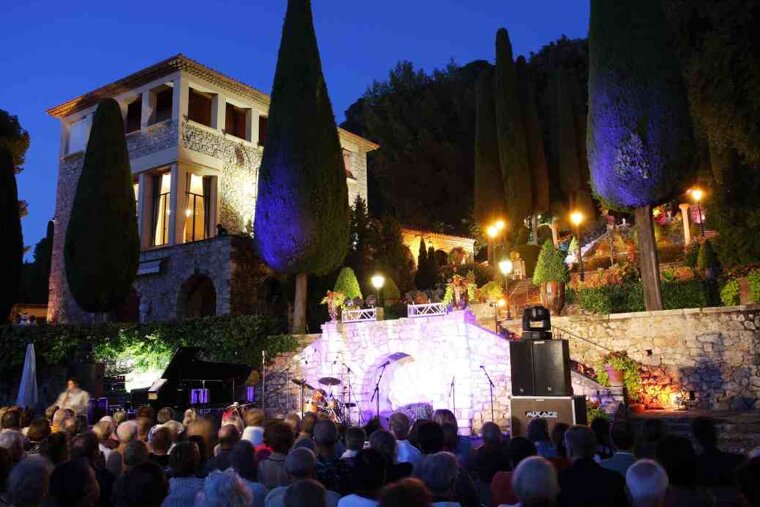 Italian luxury at Villa la Domergue
This beautiful Italianate villa, La Domergue, just outside Cannes throws open its doors to the public in summer with a program of art exhibitions, as well as classical music concerts held in the gardens on warm summer evenings.
The villa itself is exquisite and well worth a tour, while the surrounding gardens provide a stunning view across the coast. Villa la Domergue is about 10 minute's drive out of town and is accessible by public bus, or you can take the 45 minute walk up the hill from Cannes.
Find out more about the programme, opening hours and how to get to Villa la Domergue here.
Locals' food haunt: Aux Bons Enfants
This small, family run restaurant is the opposite of Cannes chic, yet its long-standing obsession with fresh local produce makes it an institution.
At Aux Bons Enfants the Giorsetti family has been serving up unfussy, delicious Provençal favourites for three generations in this spot, with ingredients sourced from the market just next door. There's no menu, you just eat what you're given. You can't reserve a table and they only take cash. This is a haven for locals, tourists and foodies alike, but don't expect pomp or ceremony, it's noisy and cramped…and wonderful.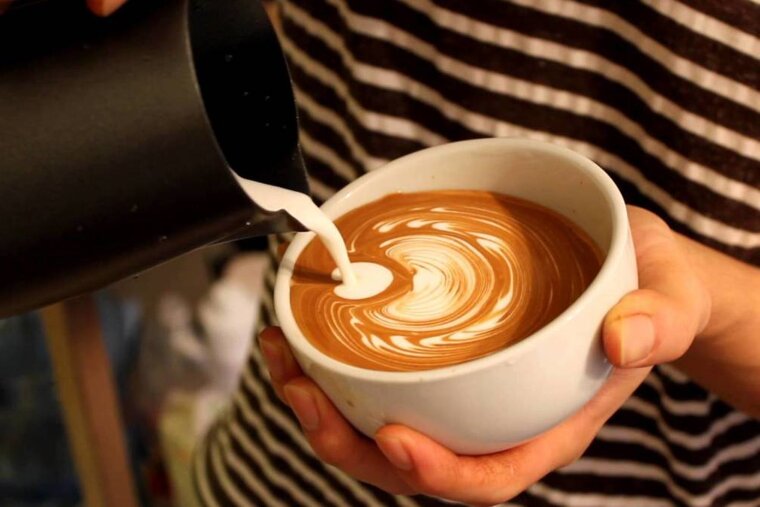 Best coffee in Cannes: Lux Cafe
For coffee connoisseurs, Cannes (and much of France) can feel a bit disappointing at times, so Lux Café is a good place to stop and enjoy a coffee and a flaky croissant straight out of the oven. With friendly staff and a Mediterranean café menu, this small and cosy café/bar on Rue d'Antibes is a good little find.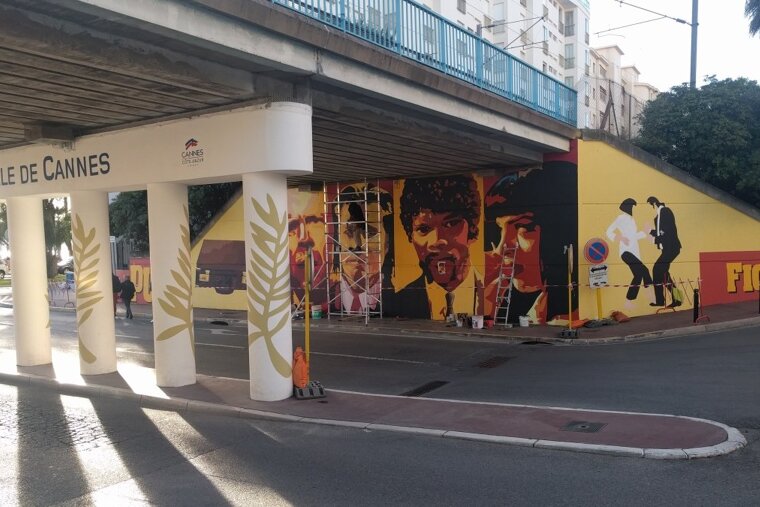 Hidden artwork
Since 2002, Cannes has been commissioning street murals to represent the world of film, meaning that you could be strolling around the streets of Cannes to suddenly see a giant Marilyn Monroe or Charlie Chaplin figure on the façade of a building.
Some of these wonderful artworks are on popular thoroughfares, but some are tucked away throughout Cannes' neighbourhoods, so check out the full map of Murs Peints de Cannes, and then keep your eyes peeled for sightings of Batman and R2D2!
More inspiration...
Cannes receives nearly two million visitors a year, but there are always wonderful little discoveries to be made for those who like to explore. Don't forget to check our Events Calendar to find out what's on during your stay and check out our favourite hotels and restaurants while you are here in Cannes.