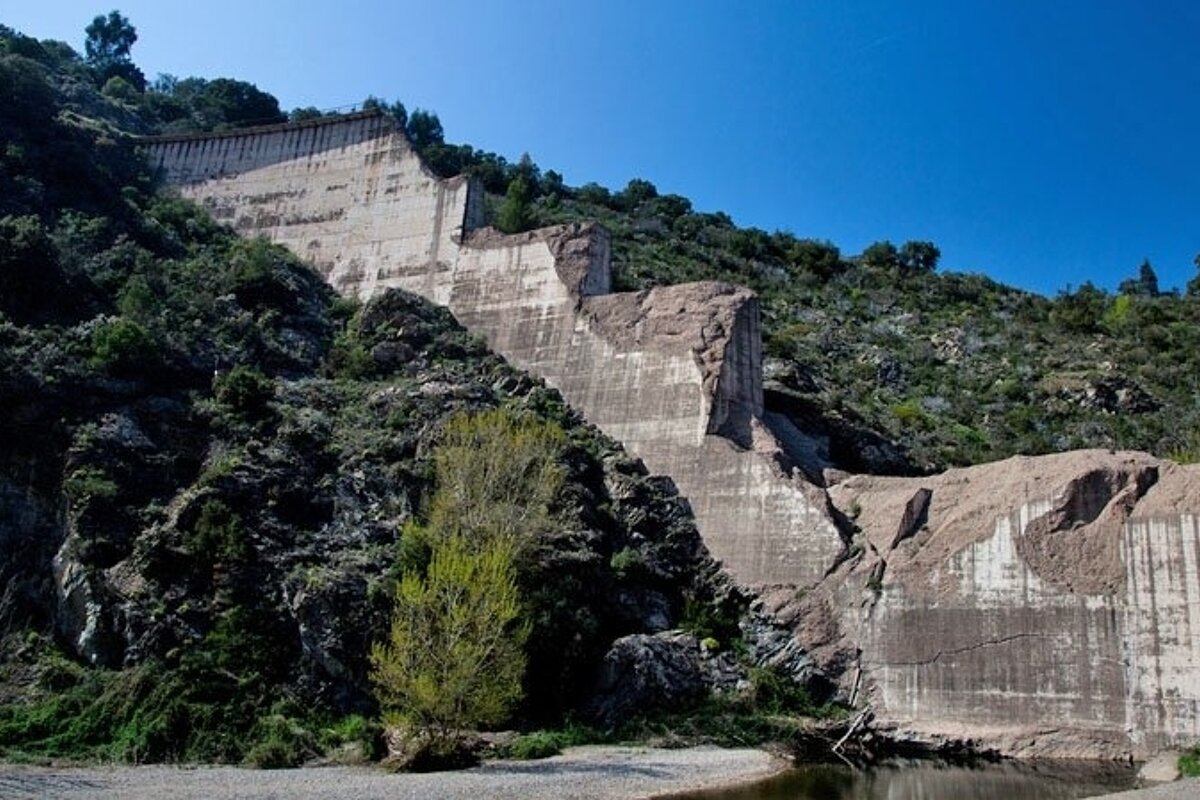 Malpasset Dam (Barrage de Malpasset)
The ruins of a dam between Frejus and the city of Cannes
The Malpasset Dam is known for the disaster it caused on the 2nd December, 1959. Today it's the end point of the hike leading up to the ruins.
The dam was built just after the Second World War in order to establish a reserve of water for crop irrigation in the Var department. Rainfall in the area was, and still is, very irregular and post-war food production was essential. The Valley of Reyane was chosen, as although dry in the summer months the rain would come in during the winter. The dam was opened in 1954.
Unfortunately, during the years that followed, the rains were insufficient and they failed to fill the dam to full capacity. But in 1959, they had torrential rains and water levels rose too quickly in the dam for the controls to be performed normally. The dam gave way on 2nd December, 1959 at 21:13. A huge wave of 40m rushed down the valley at a speed of 70km/h, destroying everything in its path until it reached the sea in Fréjus, 20 minutes later. The disaster killed 423 people, and destroyed 2.5km of railway tracks, 500 farms and 80,000 hectolitres of wine.
Today you can visit the remains of the dam, huge cement blocks weighing more than 600 tonnes which are an impressive reminder of the disaster. There is a 800m path that takes you across the site.
Directions
Take the exit on route D37, the dam is about 3km away, after the town of Reyran.
Location