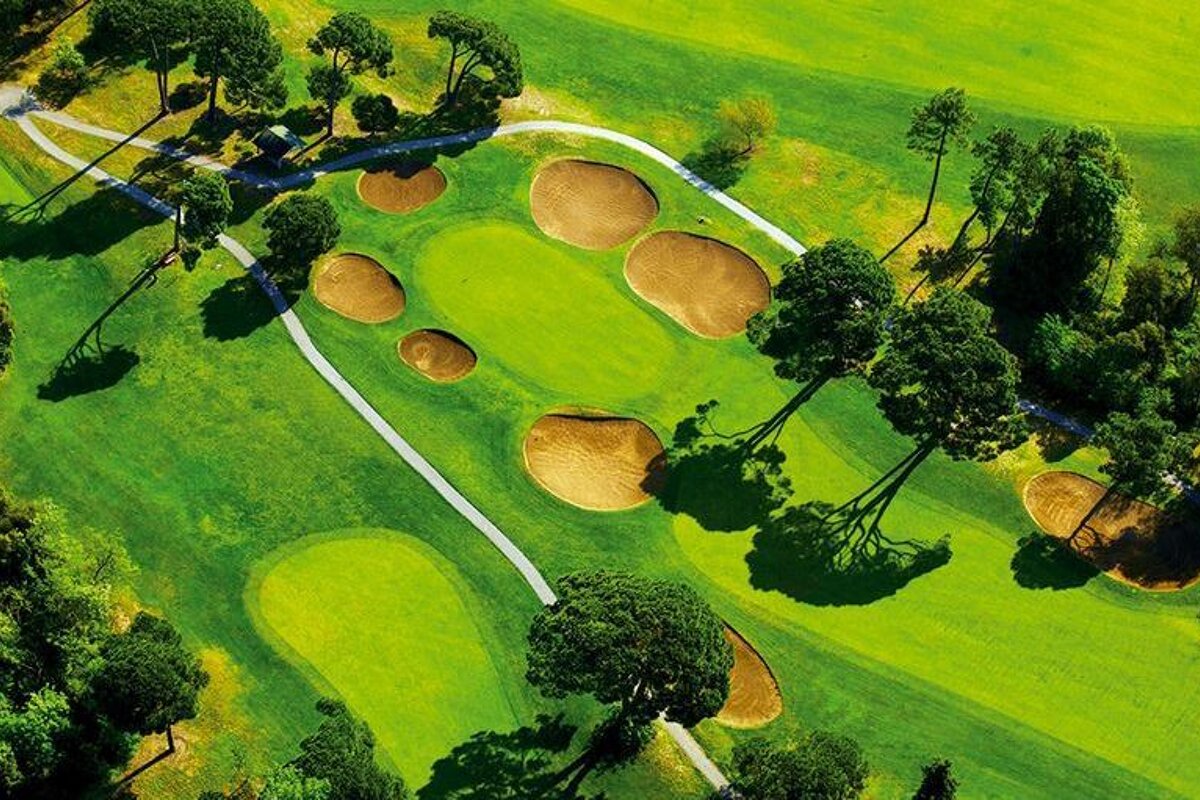 Old Course Golf Course, Cannes-Mandelieu
Oldest golf course on the French Riviera, dating back to 1891
The Cannes-Mandelieu Old Race golf course was drawn and traced by Harry Colt in 1891 at the request of Grand Duke Michel of Russia.
There are two courses here, the course Le Grand Duc which is the original nine hole course, and the Old Course which is a par 71, 18 hole course.
There is no driving range but the club has a putting green and a compact course for practise. There is a pro shop and clubhouse onsite, and you can book lessons with a teaching pro.
A surprising feature of the course is the ferry that takes you across the Siagne river from the 2nd to 3rd and 12th to 13th holes!
Worth knowing
In 1891, while Grand Duke Michael of Russia was travelling in Scotland, the Grand-Duke discovered the famous St Andrews Golf Club and its enthralling fairways. Like many aficionados, the Grand-Duke was not indifferent to this original and captivating sport which was on the verge of becoming a real institution. He then decided to create the first golf course under the Mediterranean skies.
The Cannes-Mandelieu Old Course was in the process of being realised, with the help of the famous golf architect: Harry Shapland Colt, the Grand-Duke put all his energy into this project. Between the sea and Siagne River, the site was ideal for this project.
The Neighbourhood
The golf course is located in the exclusive region of Cannes-Mandelieu, just a stone's throw from the sparkling blue waters of the Mediterranean. All the famous Riviera destinations such as Saint Tropez, Antibes and Nice are within easy reach. Note that there is a private airport and a TGV train line near to the golf course, which is handy for access but means that some of the fairways can be noisy.
The Restaurant
Recently renovated, the Old Course restaurant offers you a warm welcome in a calm and friendly atmosphere. You can sample the refined specialities of their chef and be tempted by the delicious home-made dessert buffet!
The "Old Course" restaurant is open every day from 11.00 to 16.00 for lunch.
Directions
The golf course is just 8km west of the centre of Cannes, an easy 20 minute drive along the D6098 coastal road, turning north just before the train station at Mandelieu-la-Napoule.
Location