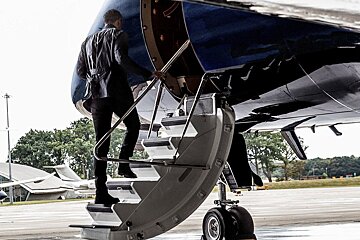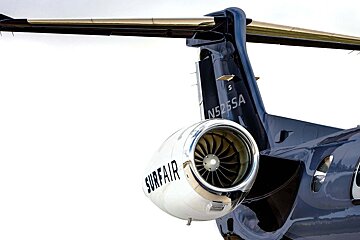 Commuting London to Cannes
Unlimited flights for a monthly fee with Surf Air
The US-based private airline, Surf Air, launched itself into the European market in October 2016 and has continued to grow, with more destinations being added for Europe's business and pleasure commuters.
The "all-you-can-fly" membership club, Surf Air, will let European members book as many flights as they like from £2,500 per month. Currently operating twice weekly flights between London and Cannes, as well as weekend flights to Ibiza, the airline expects the flights between London Luton and Cannes-Mandelieu to increase to daily later this year.
Other major cities to be introduced by 2017 will include Paris, Geneva, Milan, Munich and possibly Dublin, Zurich, Amsterdam, and Barcelona in 2018. Tapping into the business traveller network as well as those who have second homes on the Cote d'Azur the airline expects a daily service to offered sooner rather than later.
The time-saving benefits of this kind of service are evident. Taking you 30-seconds to book your flight via their smartphone app. and then being able to arrive just 15 minutes before your flight departure time, mean that you can make the most of your time in Cannes.
"The whole aim of Surf Air is to combine simplicity and convenience, giving business and leisure travellers across Europe a fresh, new way to fly that saves valuable time," said Simon Talling-Smith, CEO of Surf Air in Europe. "We see our model as the future of air travel and it has been greatly received in the California market since its launch. Our innovative service provides fantastic value to regular travellers not seen elsewhere, and we look forward to expanding our club and delivering a distinctive travel experience to Europe's top destinations."
Members can also bring friends and family who are non-members on board at a guest rate of £750 for a one-way flight. However, for an eight-seater jet, more legroom, no check-in delays, no security queues and with the added bonus of complimentary snacks and drinks on board - we think that's a pretty good deal.