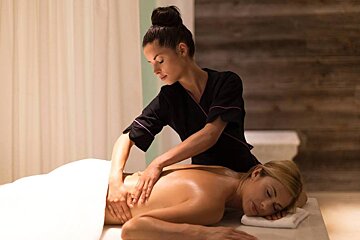 © Radisson Blu 1835 Hotel & Thalasso, Cannes
Top spas breaks in Cannes
Where to relax and pamper yourself in Cannes
Before Cannes became the glamorous city of celebrity and superyachts we all know and love, it was thought of as a health retreat, and that legacy continues today.
The local spas certainly know how to make the most of the gentle Mediterranean climate, local Alpine spring water and sparkling sea. With so many grand hotels, you can expect some very ritzy facilities and some breathtaking views from the massage bed.
In a town full of spas, here is our round-up of some of the best to be found in Cannes. We thoroughly recommend that you book well ahead.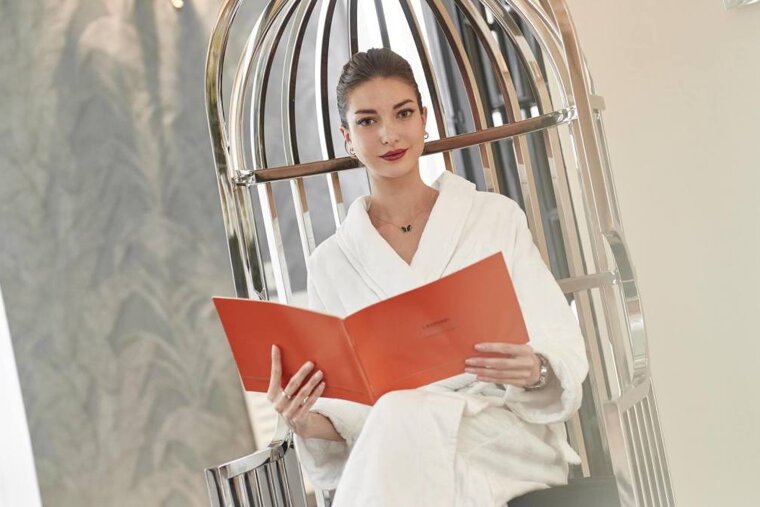 L. Raphael Spa at the Hotel Martinez
Deep in the heart of the ultra-luxury Hotel Martinez, you will find the tranquil haven of L. Raphael Spa.
A whole floor of this Belle Époque hotel has been dedicated purely to beauty and wellbeing. With a soothing, softly lit décor brightened with splashes of signature burnt orange, this 900m² spa is the place to go for exclusive treatments with oxygen and white truffle extract.
A calming tea on the lush garden terrace only magnifies the feeling of rich indulgence and sublime serenity of this spa facility. With so many Hollywood stars and supermodels choosing to stay here during the Cannes Film Festival, you can be sure that this is the place to get red-carpet ready.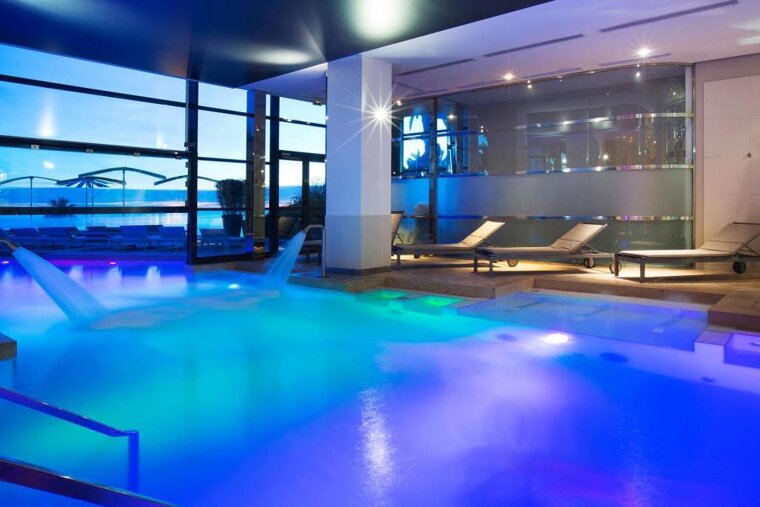 Le Thermes Marins de Cannes at the Radisson Blu
Imagine a Roman bath overlooking the sea, an outdoor seawater pool surrounded by loungers, a Turkish Hamman, Japanese bath and 46 treatment rooms, all within 10 metres of the Mediterranean Sea.
Les Thermes Marins de Cannes at the Radisson Blu 1835 Hotel covers an astonishing 2,700m² of floor space and offers an outstanding range of treatments derived from the healing properties of seawater such as algae wraps, sea salt scrubs and other thalassotherapy rituals.
There's also a gym, hairdresser and a healthy restaurant within the spa complex so you can make a day (or three) of it in this stunning temple to health, longevity and beauty.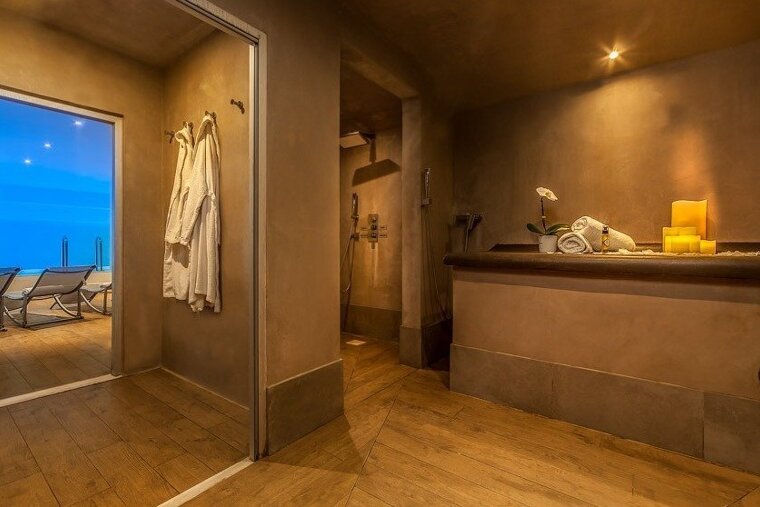 Spa Montaigne at Hotel Montaigne
The four-star hotel Montaigne in the centre of Cannes has a lovely spa on the premises, boasting a gorgeous indoor pool, a hamman, a gym and treatment rooms in a luxurious and stylish setting.
This is an excellent place for those who don't want to spend up big in the five-star hotels, but still want to treat themselves to an indulgent and beautiful spa day.
C Spa at the Cezanne Hotel
Not far from the Croisette, this spa is part of the four-star Cezanne Hotel, situated close to the private beach of C Beach Club and Restaurant.
With central accommodation, a private beach and spa treatments on offer this sounds like a dream come true to us, and this spa gives an exclusive feel to your treatments and allows you a haven of peace in a busy town. A steam room, jacuzzi, gym, two treatment rooms and a herbal tea area are available here.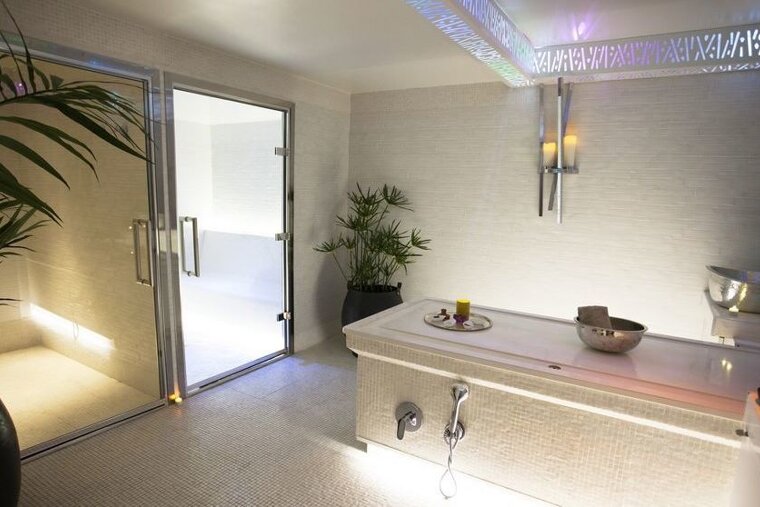 Cinq Mondes Spa at the Five Seas Hotel
Rounding off our list of favourite spa hotels in Cannes, the Cinq Mondes and Carita Spa at the Five Seas Hotel offers an elegant and relaxing environment with hi-tech equipment and traditional techniques from across the globe.
Cinq Mondes offers highly refined treatments imbued with global rites and cultures from India to Japan via Morocco and Bali: Flowers of Bali and Ko Bi Do rituals, Ayurveda, Balinese and Sublime Polynesian massage, body scrubs and more. A real journey for the senses. Two saunas, a steam room, a relaxation room and a gym complete the offer.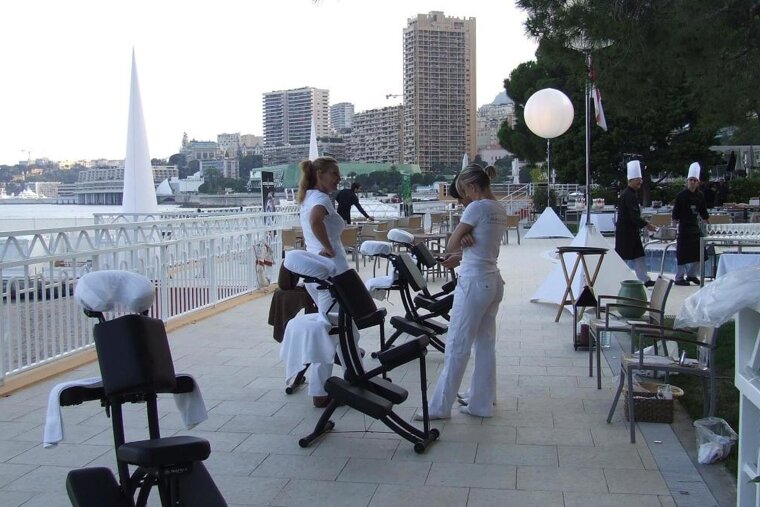 The in-room massage
Another option is to get a masseuse to come to your hotel room or villa rather than going to a spa where the cost of the overheads will always push your treatment price up. Cannes has quite a lot of mobile masseuses such as Bertrand Poncet, who will come to your room with table, oils, music and everything they need to make your treatment blissful.