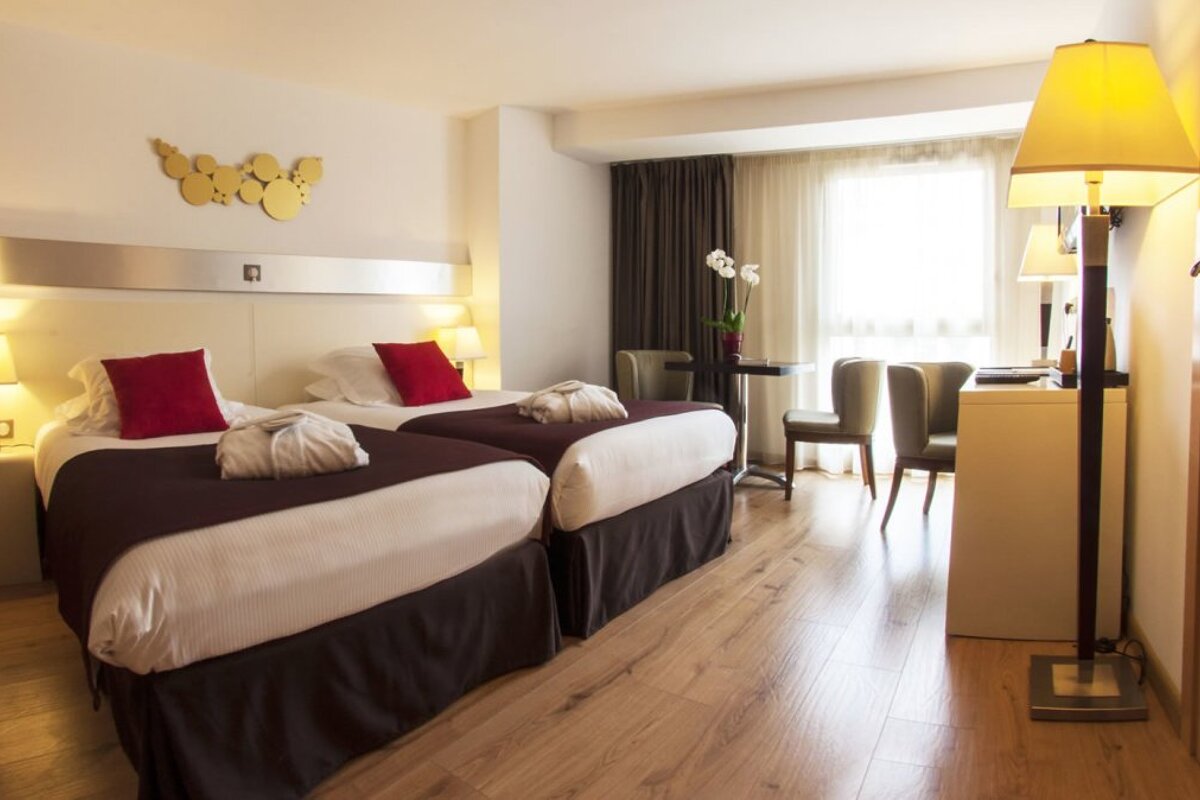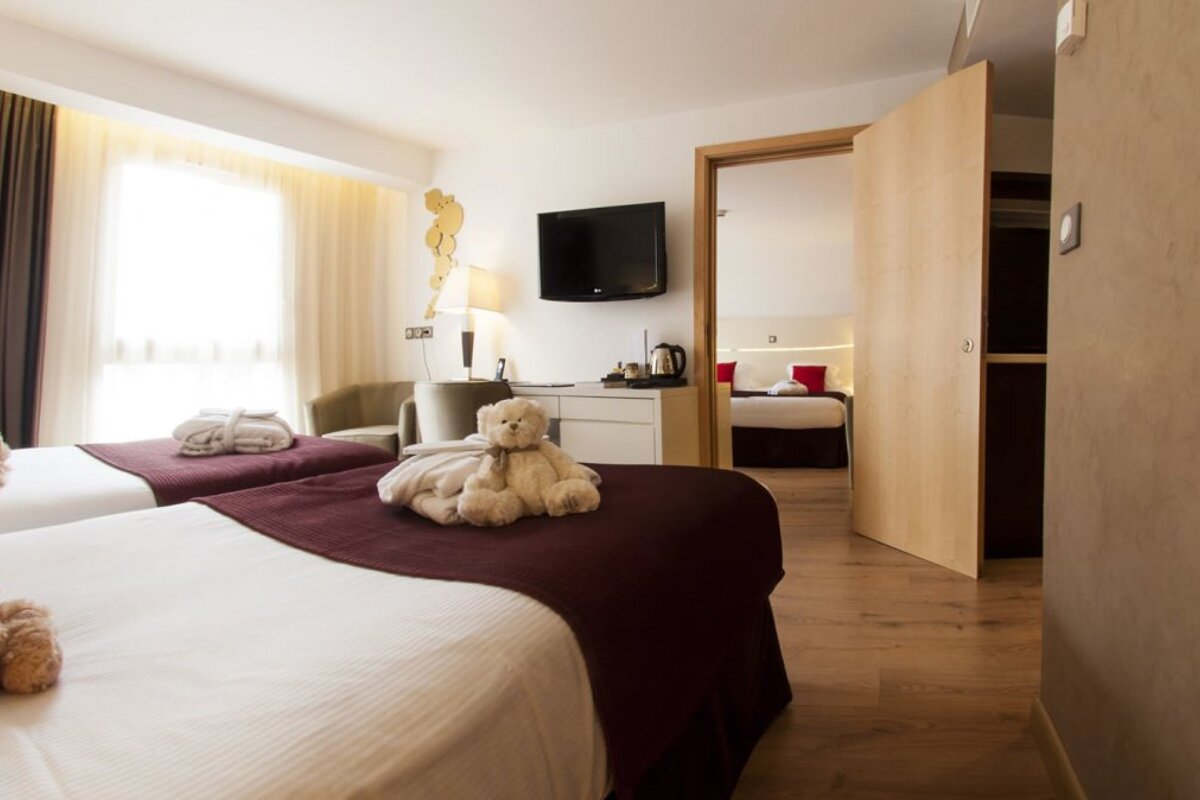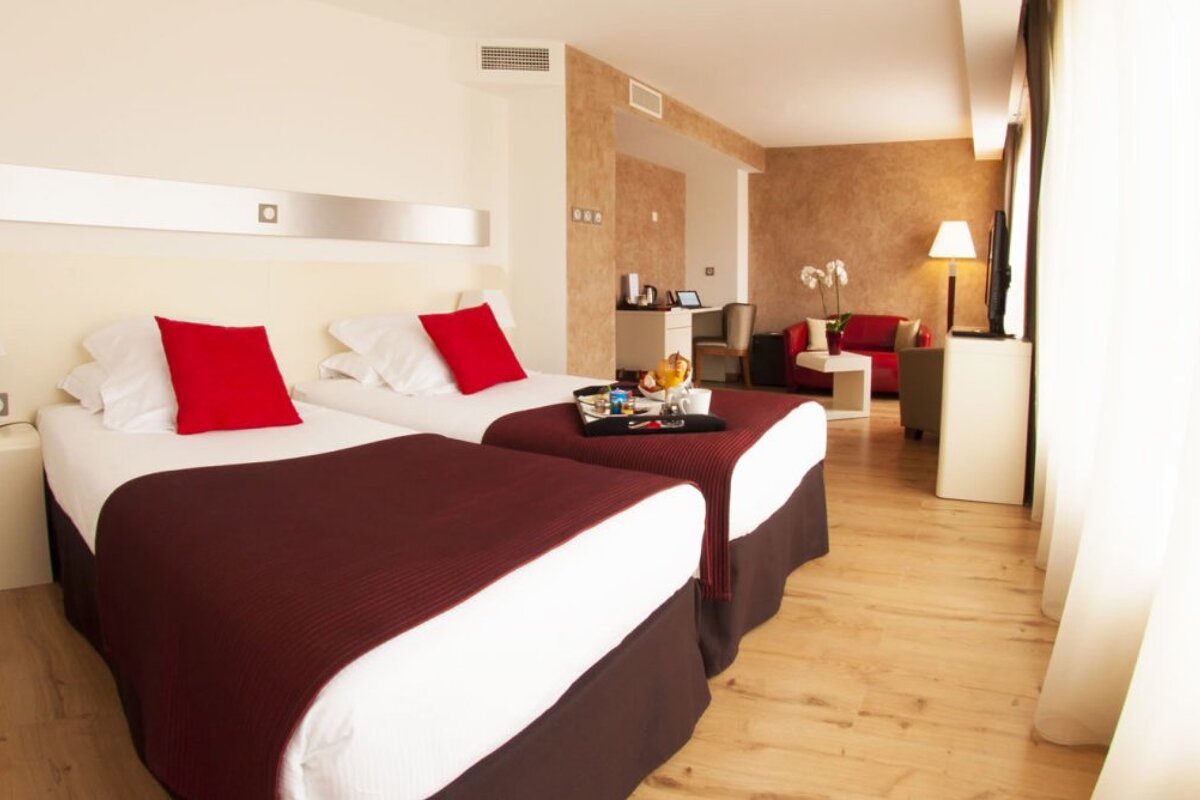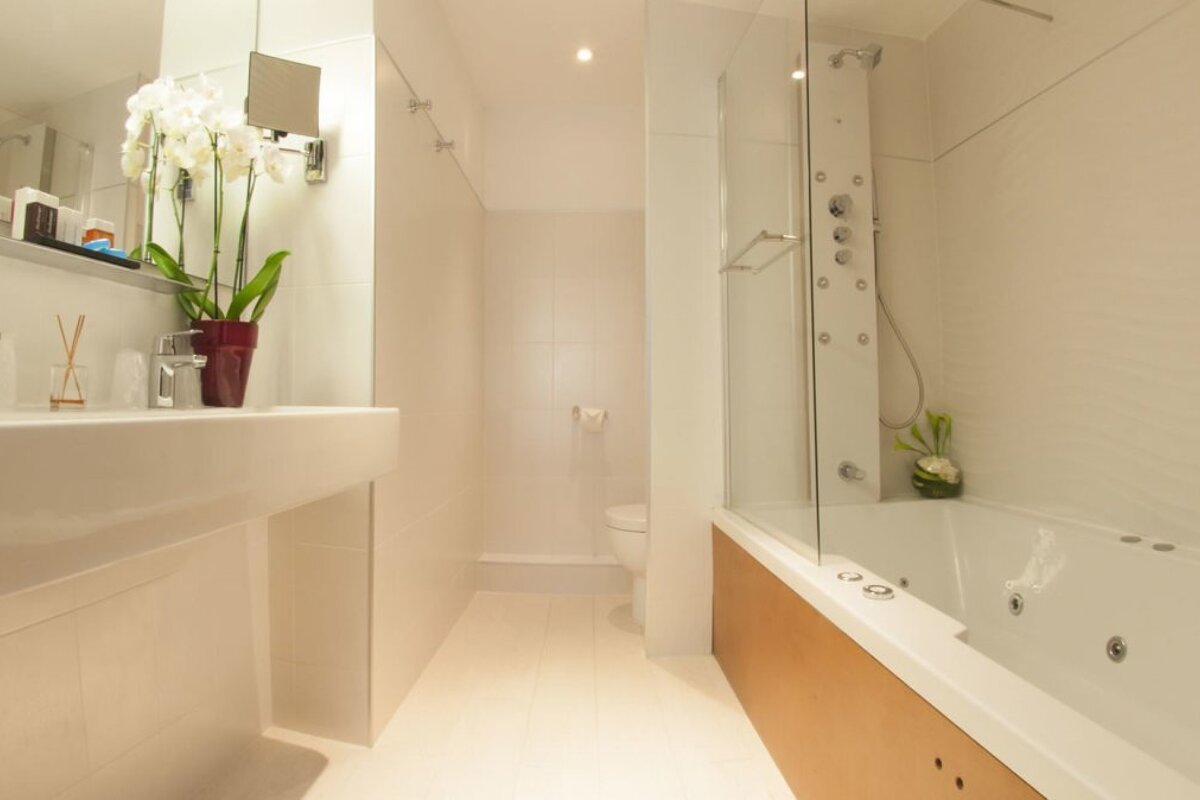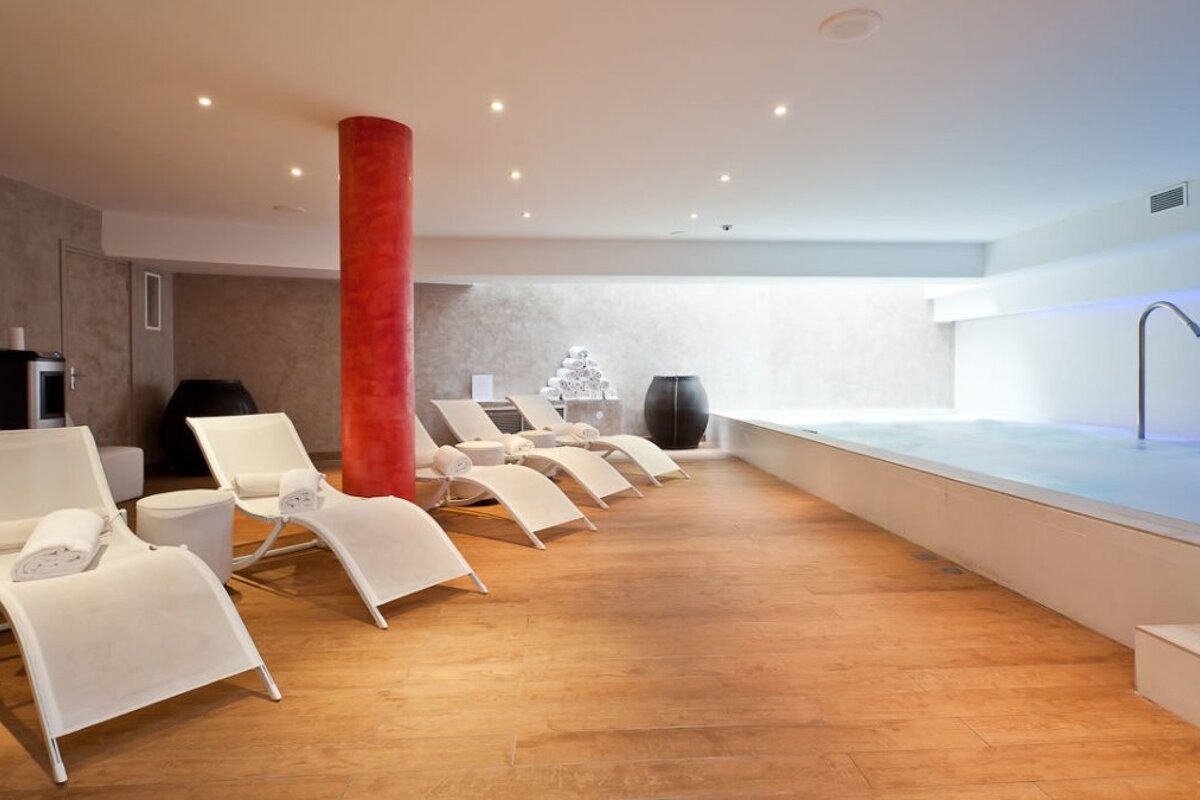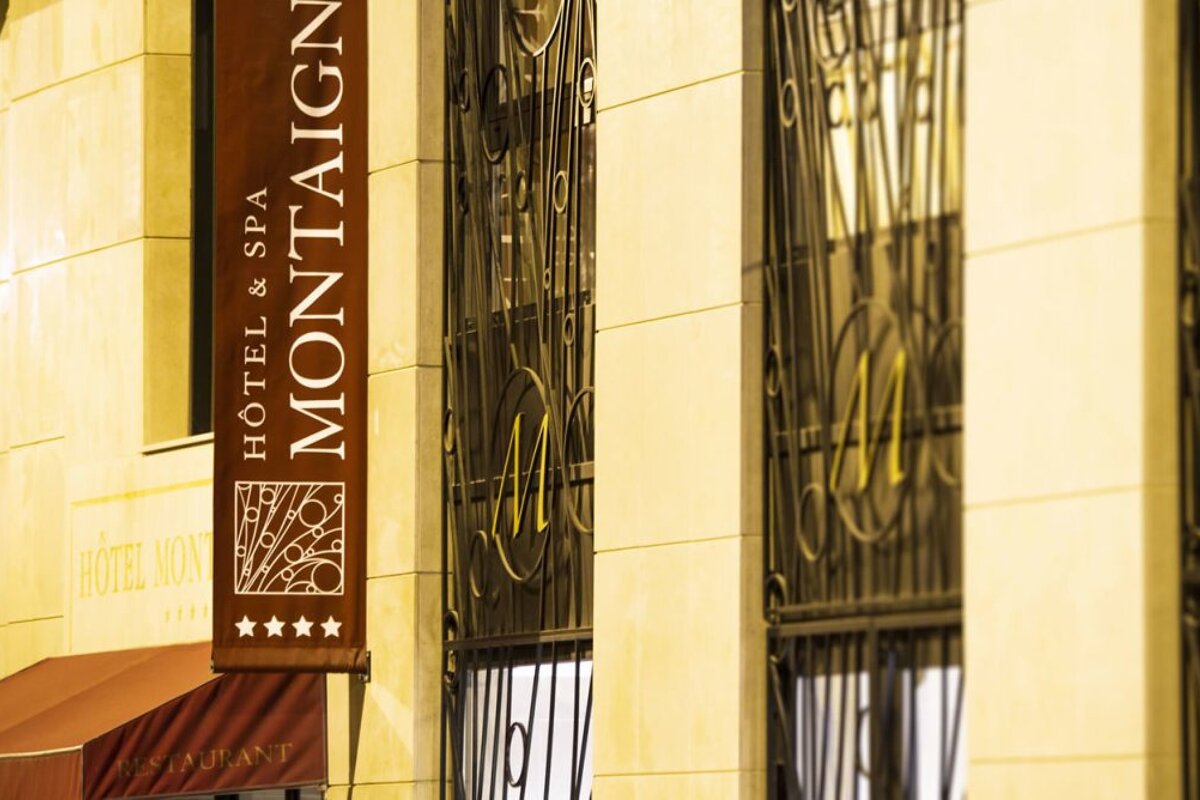 Montaigne Hotel & Spa, Cannes
Just a short walk away from the centre of Cannes & the sea
The hotel is located in the heart of Cannes and is just a 5 minute walk to the Palais des Festivals, gorgeous sandy beaches, La Croisette, and the famous Rue d'Antibes for the best shopping experience on the French Riviera. This hotel is also located within walking distance to the best public transportation centre which includes trains, buses, and taxis.
Fully renovated in a contemporary and art deco style, the hotel provides you an unrivalled 4-star experience in an intimate atmosphere beyond your expectations. Immerse yourself in the luxury services including the restaurant offering an authentic experience of Italian cuisine, the colourful patio, a haven of peace and tranquillity at the Spa providing you with a variety of personalised body cares, an indoor pool, the Jacuzzi and a traditional sauna.The hotel has 96 rooms and suites, all decorated and furnished in a modern and elegant style.
Whether you are on a business trip or just for pleasure with the family, the hotel has you covered from gourmet food to sports facilities to large conference rooms for those important meetings, offering: 24 hour front desk, car, bicycle and scooter rental, Restaurant – Bar, patio, 24 hour room service, Valet parking, Pets allowed (charges apply), Left luggage facilities, Laundry facilities (charges apply), Free WiFi, Spa, Indoor pool, Fitness centre, Iron and ironing board on request, Non-smoking hotel, 100 satellite TV channels, Private car park (charges apply),Accessibility.
Reviews
2317 verified reviews by
"Very Good"
Good to know
"Rooms need regular maintenance"
"Very Good"
Good to know
"Elevator in need of updating"
"Very Good"
Good to know
"Parking should be cheaper"
"Very Good"
Good to know
"Minibar can be a problem"
"Rooms need regular maintenance"
The Restaurant
All of the products come directly from local markets in Italia in order to provide you with only the freshest dishes. The Roman Chef, Luca and his team, present you with an authentic Italian menu. The restaurant is opened from Tuesday to Saturday for dinner from 7 pm to 10 pm. Breakfast is served from 7 am to 10 am (11 am on Sunday).
Visitor comments
"The room is well equipped with coffee-making facilities, a bathrobe, a welcome gift of a macaroon and bottle of water, satellite TV and air conditioning." - Trip Advisor
"Staff at hotel very very good, our room was lovely and clean and very nice bathroom with power shower, bedlinen is beautiful white plump duvets and pillows,changed very regularly, very comfortable room." - Trip Advisor
"The location is brilliant, just a 5 to 10 minutes walk to the main bars, restaurants and beach. Nice choice for breakfast and friendly staff." - Trip Advisor
Location
Cannes, Cannes