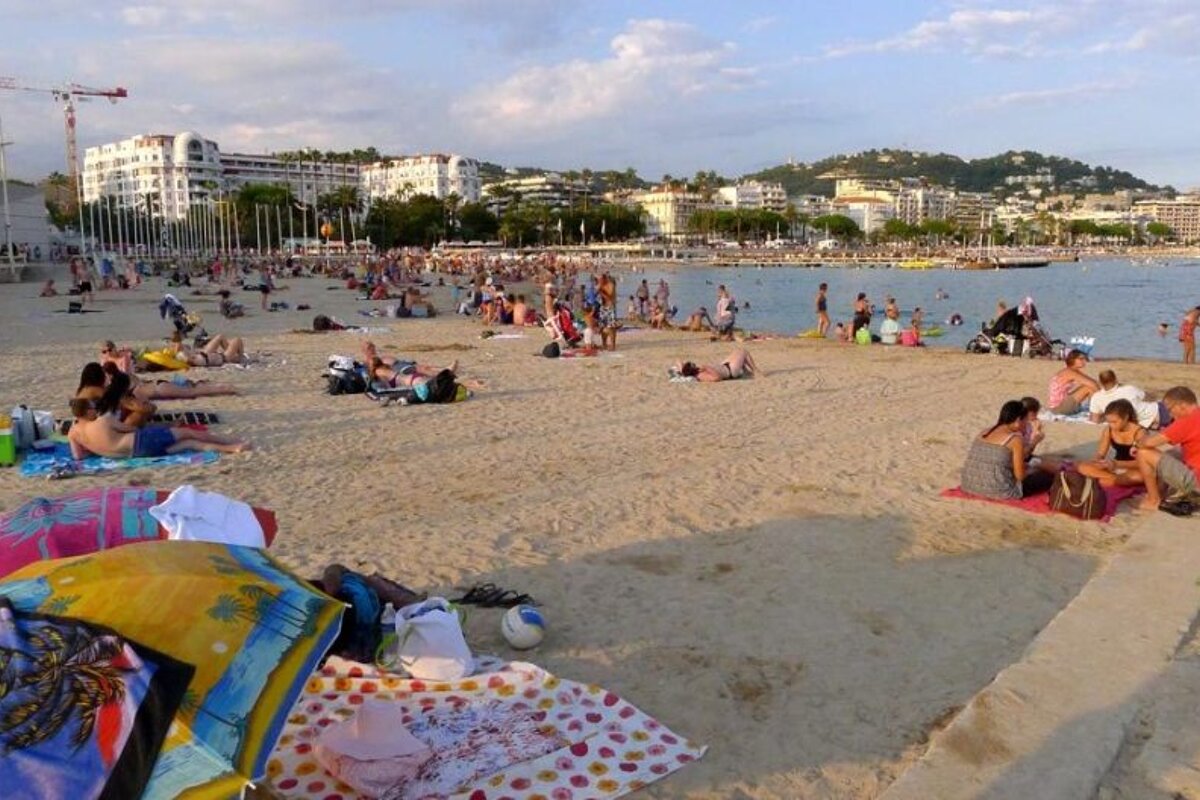 Plage du Casino Beach, Cannes La Croisette
Popular free public beaches in the main hotel district of Cannes
Clean and well maintained but free to use. No umbrellas, chairs or sun loungers are proved but you can pick your spot to lay down your towel for the day!
There are a whole host of coffee shops, snack stalls and cafes that are beach side or restaurants along the main promenade. this beach is very close to the Palais des Festivals and is the first on the La Croisette stretch coming from the West. this beach is fairly wide, giving you plenty of room to spread out. You may find a few games of volleyball going on, and it is the perfect spot for some other beach games.
Setting & Location
You will find the beach situated between La Plage du Majestic Beach Club and the end of Promenade Robert Favre le Bret, at the west end of a long cove that is sheltered from the wind. Within an easy walk from the Cannes train station, parking can be scarce in the area but there is paid parking at the Palais des Festivals or in several of the underground garages.
Water Safety & Clarity
Surprisingly there are no lifeguards on duty here, although the bay is shallow, sheltered and offers good paddling and swimming opportunities.
Beach Quality
This is a long and wide stretch of golden sand.
Watersports Nearby
There are often volley ball competitions here and plenty of space for families and kids to run around.
Location
Cannes - La Croisette, Cannes