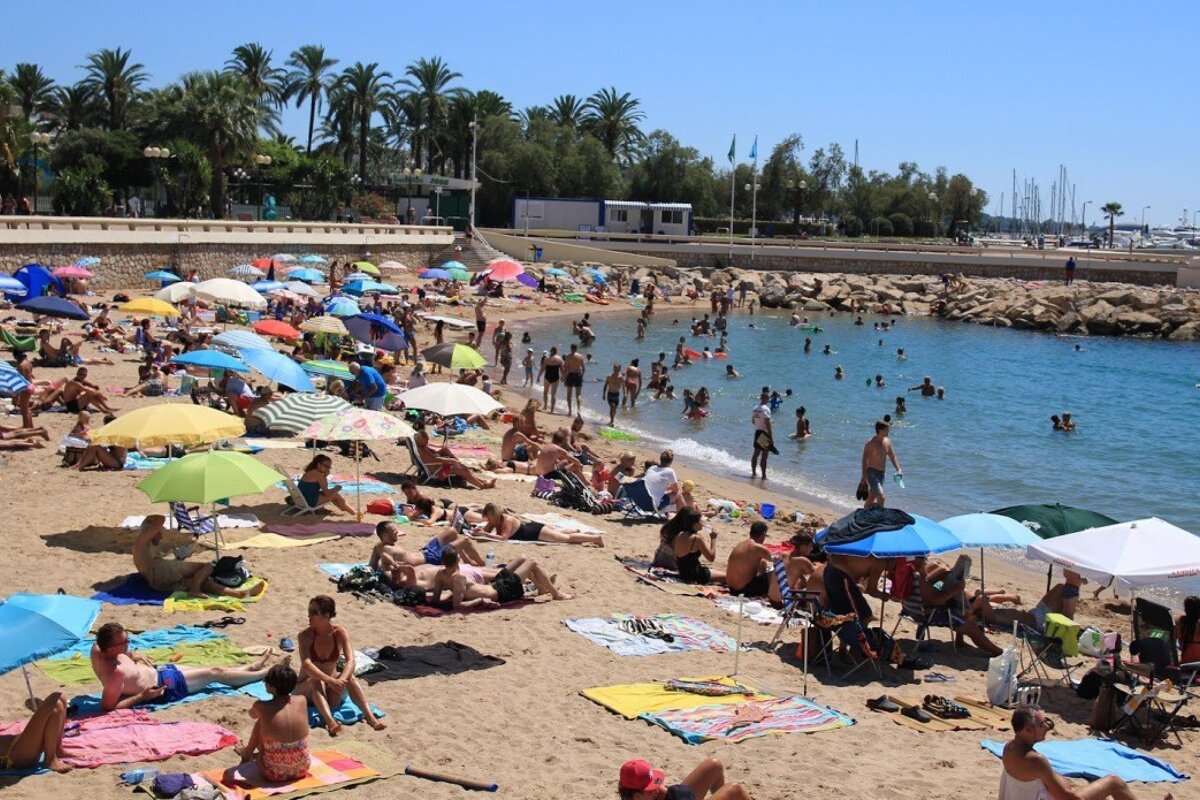 Plage Zamenhof Beach, Port Canto
One of only two municipal run beaches along the Cannes coast
Shallow waters, sandy beach and amazing views without paying through the roof for a private beach club. There are two municipal run beaches along the Croisette, Plage Zamenhof to the east and Plage Mace to the west.
Being run by the municipality means that there are certain services provided, including lockers, toilets, changing rooms and showers. In addition to this, the chairs and umbrellas are available at a reduced cost and a lifeguard is on duty.
However, there are no snacks, food or alcoholic beverages allowed on the beach area, other than the ones you can buy from the nearby snack stand which sells soft drinks and sandwiches.
This stretch of beach holds around 200 beach chairs and normally there is no need to reserve in advance. Open from June to September, there are two sessions (am and pm) for those wishing to hire a chair or umbrella, so you may want to consider that when planning your day.
Setting & Location
Situated at the east end of the long cove that is sheltered from the wind, the sea here is shallow and makes it an excellent area for swimming. Parking can be scarce in the area but there is paid parking at the Parc Croisette underground parking.
Water Safety & Clarity
The water here is shallow, very clear and typically azure blue. Lifeguards are on patrol here so it offers the perfect environment for young children, easy access to the water as well as lifeguards.
Location