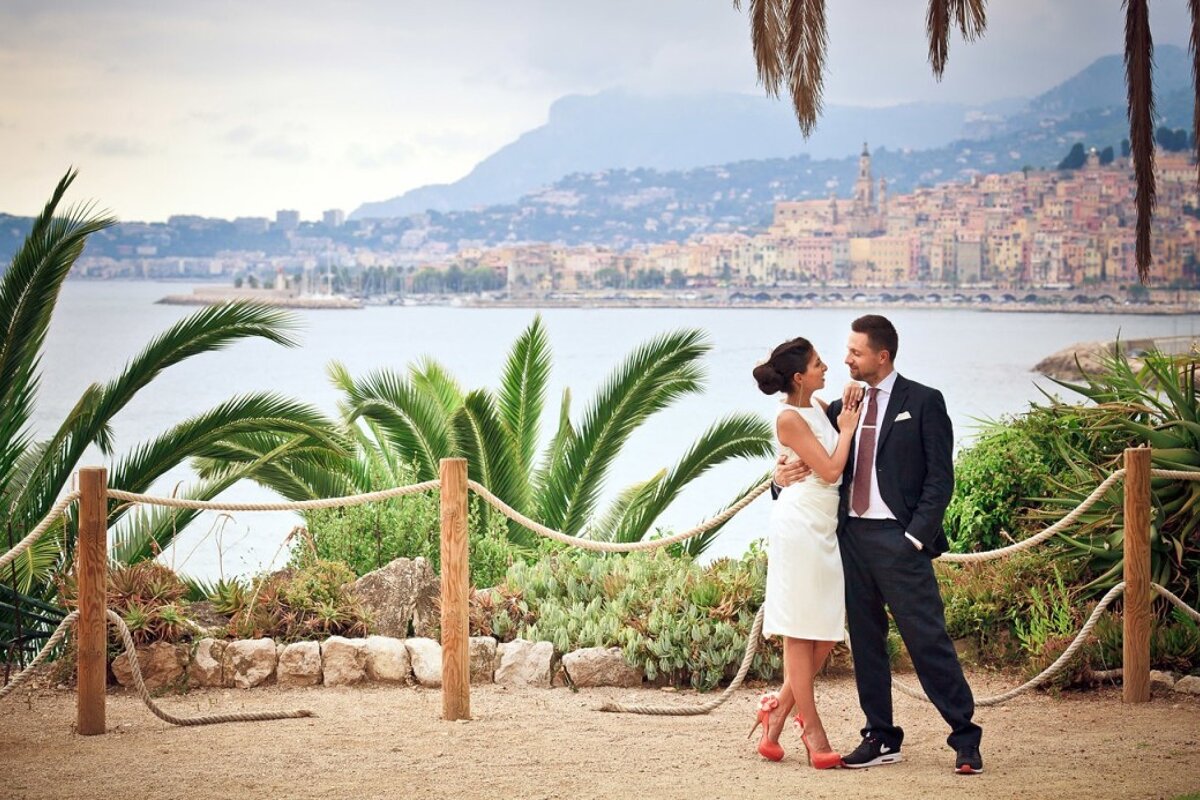 Unique wedding venues in Cannes
Give your guests something to talk about
With the summer holidays in full swing, we have no doubt that there will be plenty of couples out there who have recently decided to tie the knot.
Looking for the perfect place to say "I do" is normally the first and most important part of your wedding plans, and the beautiful Cote d'Azur town of Cannes has more than its fair share of stunning locations, unique settings and venues that will 'wow' your guests. We've picked out a few of our favourite venues to inspire you and help you with ever important 'save the date' note that says "We're getting married in Cannes, we hope you'll join us!"
Grand Hyatt Cannes Martinez Hotel, Cannes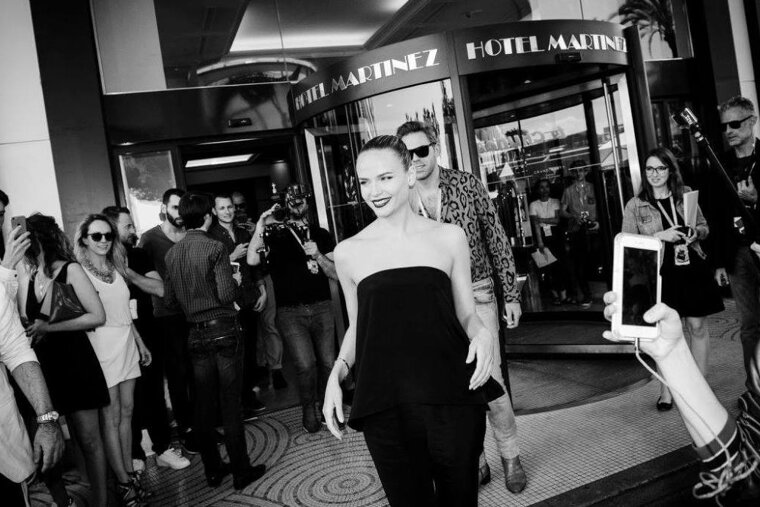 If you are considering a Cannes wedding, then you are probably imagining a stunning day fit for any Hollywood starlet with views of the Palais des Festivals, the Croisette and maybe even a red carpet aisle. In that case, you can't do much better than the 5-star luxury of the Grand Hyatt Cannes Martinez Hotel, right in the heart of the Croisette. Known for stylish living and luxury, this hotel has an excellent position on the seafront and has established itself over the decades as a flagship spot on the Riviera. With 409 luxurious guest rooms, you won't be short of accommodation for all of your guests, and the 2-Michelin-starred restaurant will ensure that they are all well fed.
Les Rosees Hotel, Mougins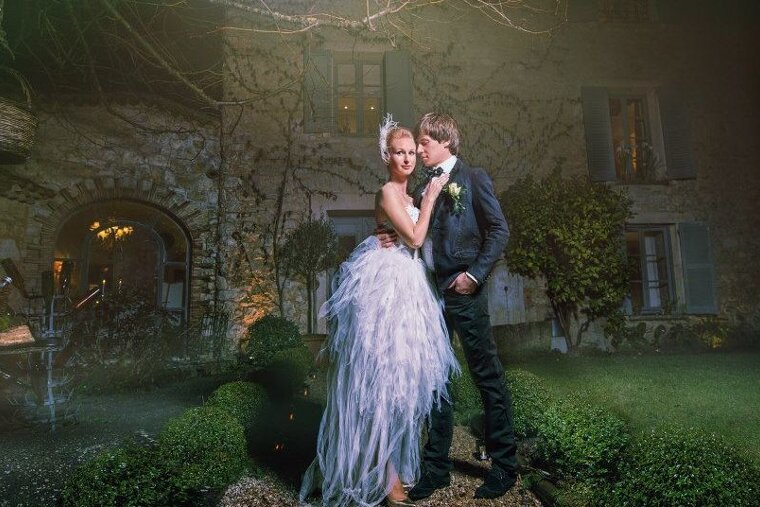 For a more intimate setting, you might prefer a lavish old-world hotel in the sleepy town of Mougins. Nestled in the forest of the town, Les Rosees Hotel offers seclusion, luxury, country charm, characterful rooms and a gastronomic restaurant to ensure you and your guests enjoy every minute of your time here. Picture your wedding in an enchanting setting, lush gardens and quirky suites, fresh organic cuisine and celebrating your day with an intimate group of family and friends. A truly unique setting with a touch of Provencal charm.
Plage Croisette Beach, Cannes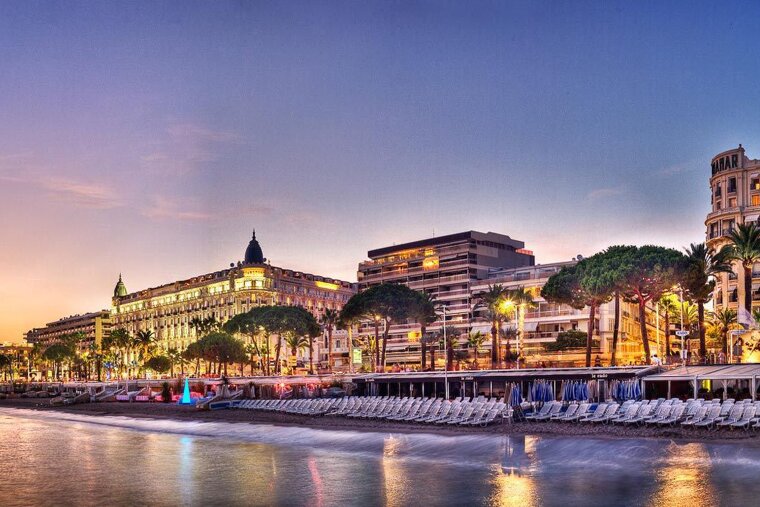 If a beach wedding has always been your dream and you can imagine walking down an aisle that puts sand between your toes then Plage Croisette Beach is the venue for you. Situated in the heart of the infamous Croisette on a beautiful white beach, this beach club is a favourite with locals as well as tourists, offering a relaxed and welcoming atmosphere. The team here will do whatever they can to accommodate your needs and make your day as special as you have always dreamt that it would be. With has unparalleled views of the Mediterranean and a backdrop of the Esterel mountains, this is the perfect setting for your beach wedding.
Ideal Sejour Hotel, Cannes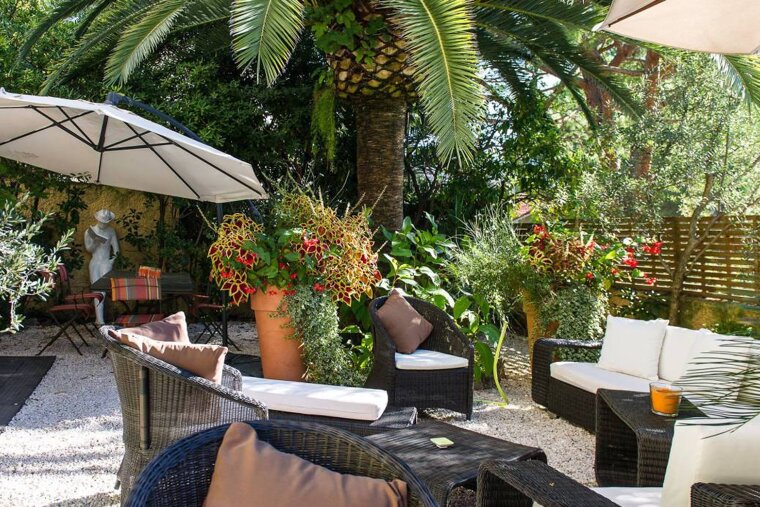 For a more unique and maybe even slightly kitsch experience then consider a smaller, quirkier hotel for you and your guests. Perhaps the Ideal Sejour Hotel? The guest rooms are all individually decorated with an intriguing and eclectic mix of film, fantasy and literally classic themes. A cosy library filled with books and an intimate garden with orange, lemon, mandarin and fig trees completes the homely feeling hotel. This is the perfect place for a wedding weekend with family and close friends. In fact, you can take over the entire venue for a long weekend and they will help you plan everything with a special menu of local wines, hors-d'oeuvres and sweet treats.
Luxury Yacht Charter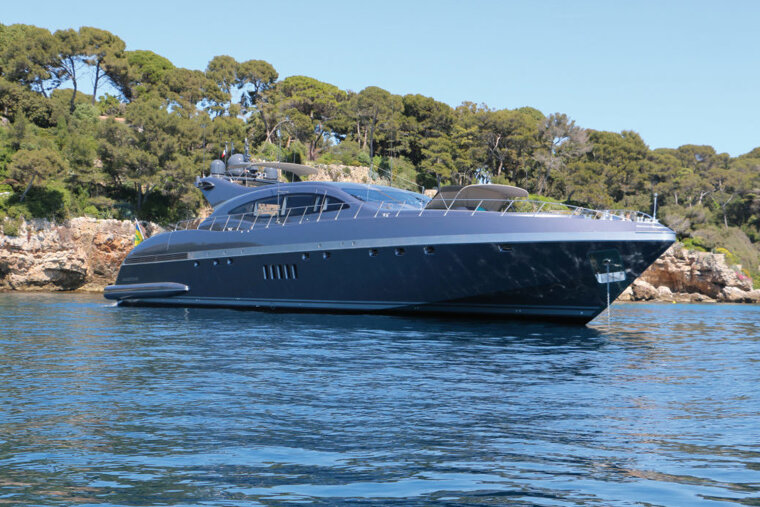 This may raise a few eyebrows but the strange truth of it is that chartering a luxury yacht that can sleep up to 12 (and often more) people can create the perfect intimate Mediterranean setting. Better still, your venue moves to a beautiful place each day and comes equipped with a personal crew (and private chef). While chartering a yacht in Antibes, you could visit the stunning islands of Sainte Marguerite and Saint Honorat or anchor off the Cap d'Antibes with the superyacht fleet, or cruise down the coast to Saint Tropez or even up to Monaco.
More inspiration...
So, did you see a location that caught your eye? If you are still looking for an amazing venue in Cannes then be sure to check out the beach clubs, luxury hotels and boutique hotels that we have listed.