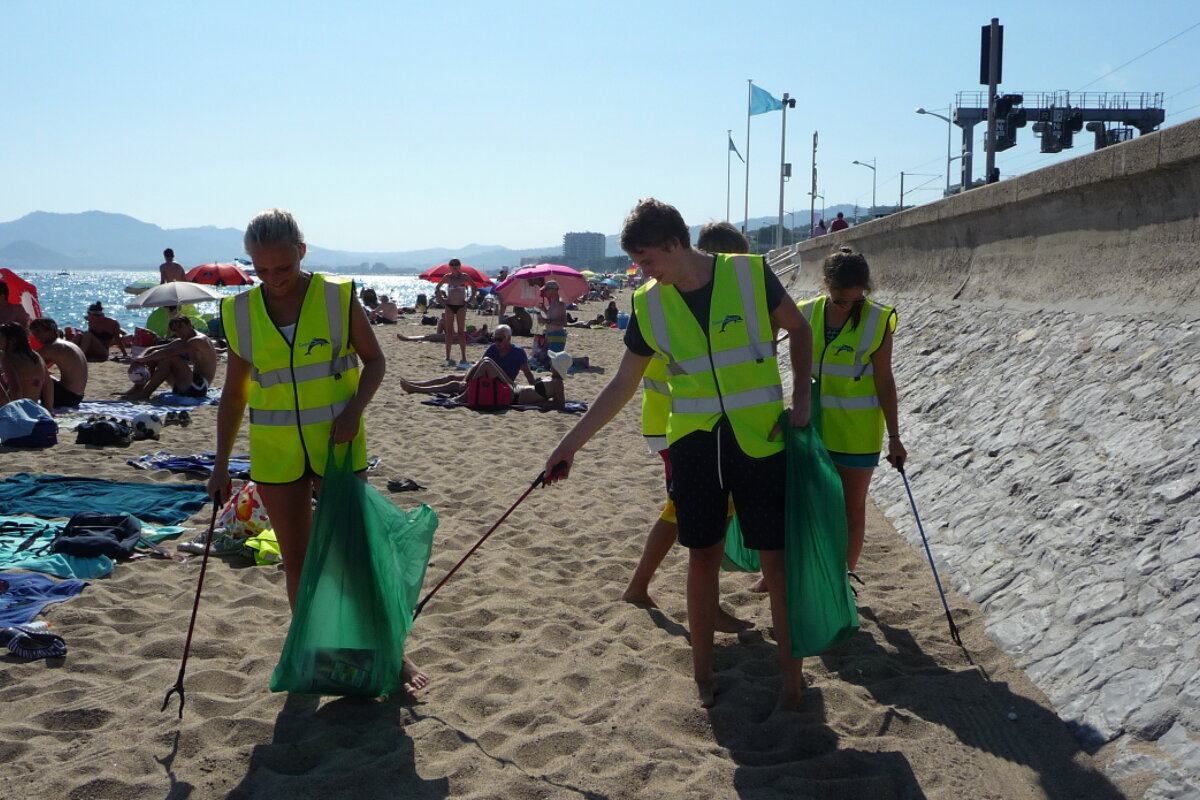 No more butts on the beach
GreenSeas Trust helps to clean up Cannes beaches
The UK based environmental charity has several projects around the world that are aimed at education and action against marine pollution and plastics.
On the Cote d'Azur the GreenSeas Trust has been working alongside the mayor of Cannes to help clean up the Cannes beaches and get rid of cigarette butts that release toxic chemicals into the ocean. Earlier this summer they were distributing free pocket ashtrays and leaflets to highlight the issues and now a group of volunteers have come together on-mass to clean the beach.
The group, consisting of both local residents and visitors, have been highly visible and taking the chance to talk to beach-goers about the dangers of cigarette butts left on the beach. The volunteers explained that cigarette ends left in the sand or carelessly tossed on the beach, upon reaching the sea, release toxic chemicals such as Acetone, Ammonia, Formaldehyde and Cadmium, the active component in battery acid.
The Trusts founder Fazilette Khan, said, "GreenSeas Trust wants smokers to behave responsibly and put their butts in designated bins or pocket ashtrays. Cigarette butts are the number one item found in coastal clean-ups. Every time we organise an awareness campaign it brings us closer to our goal to ensure marine life and fish stocks are sustainable for future generations."
So our best advice for enjoying a day at the beach - take your rubbish home with you or use the bins provided, so that future generations can enjoy the beach and oceans in the way that we do today.