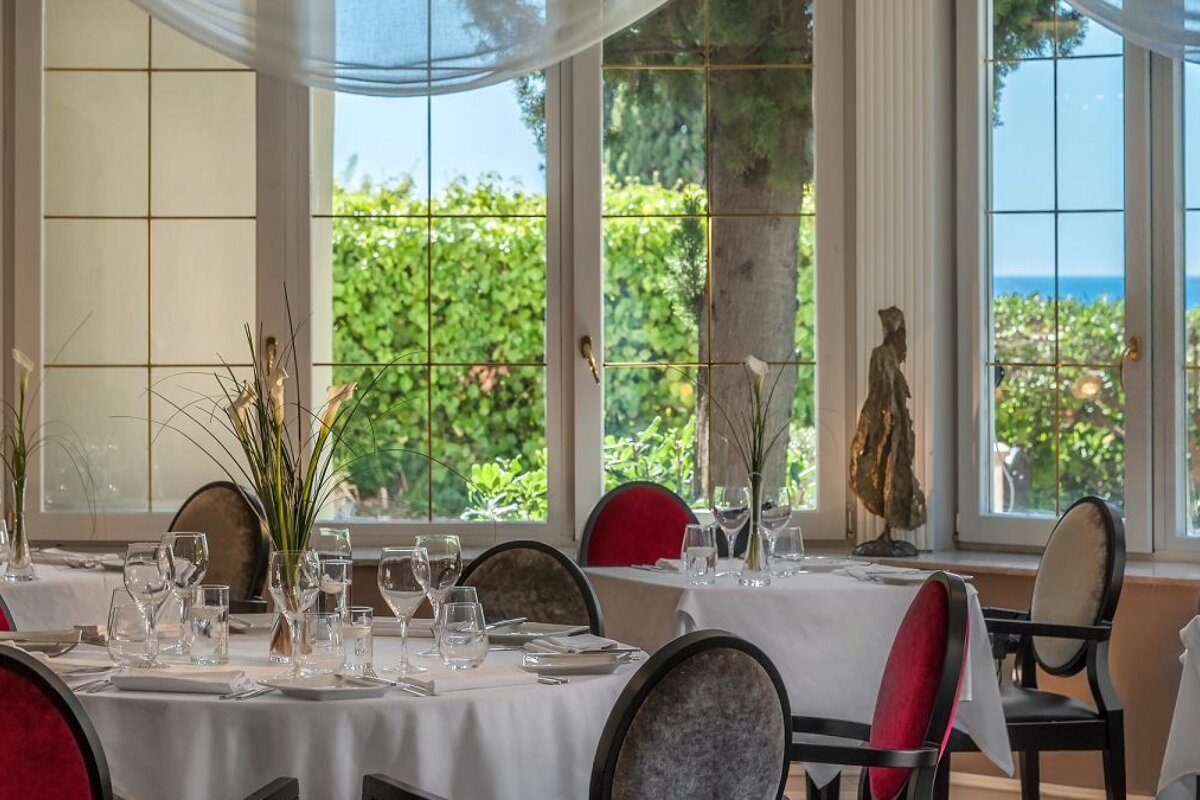 © Hotel Chateau De La Tour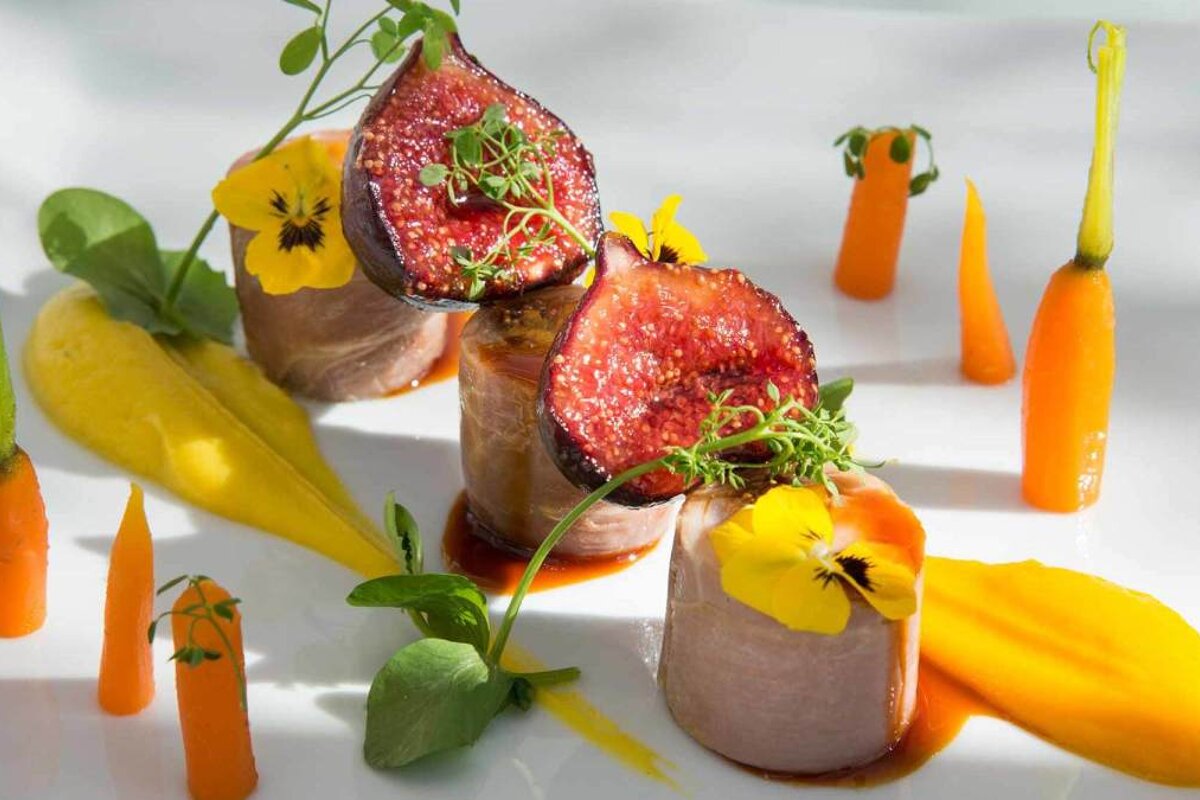 © Hotel Chateau De La Tour
La Table du Chateau Restaurant, Cannes
Located in one of the quietest & most prestigious areas of Cannes
Just minutes from La Croisette and with views over the Bay of Cannes and the Lerins Islands, the Chateau de la Tour Hotel allows you to enjoy a gourmet meal at its exclusive restaurant.
Catering for up to 50 people this restaurant specialises in classic French dishes subtly updated, with the aim of respecting a dish's origins whilst acknowledging the more sophisticated and knowledgeable world we inhabit.
Take your pick from dishes such as Crème brulée with foie gras accompanied by crispy poached egg and Aquitaine caviar, Veal stuffed with prawns, puree of Vitelotte potatoes and ice vegetables, Soufflé of the Château with Grand Marnier.
They serve both an A La Carte menu as well as fixed price menus.
Worth knowing
Free wifi connection in the restaurant and bar.
The Bar
The bar offers long drinks and cocktails, as well as a selection of beers and wines by the glass.
Visitor comments
"Beautiful restaurant, amazing food and very good service! Recommended. After two week in cannes this restaurant was the best." - Trip Advisor
"A fantastic meal! The food was absolutely delicious and I highly recommend eating here. Wish I had eaten here more!" - Trip Advisor
"Excellent! Really nice food in a charming environment, don't miss this when staying at the Chateau de la Tour!" - Trip Advisor
Contact
Address
10 Avenue Font de Veyre
06150
Location
Cannes Area, Cannes