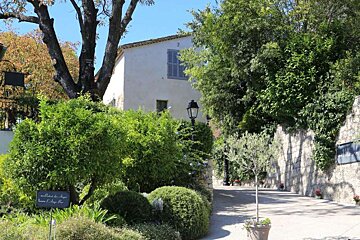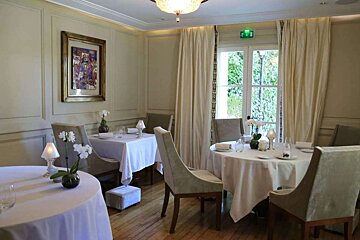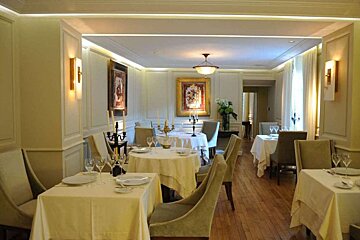 La Villa Archange Restaurant, Le Cannet
Michelin-starred restaurant in Le Cannet, 10 minutes from La Croisette
Bruno Oger and his team welcome you in a 18th century, Provencal style house in the middle of lush greenery. La Villa Archange is a gourmet restaurant that proudly honours its two stars awarded by the Michelin guide.
In a warm and cosy atmosphere La Villa Archange offers a private courtyard shaded by old trees. Passion for cooking since the age of 12, Bruno Oger is one of the most talented young chefs, most creative and most promising of the great French cuisine. he offers delicate cuisine, imaginative and refined with Mediterranean favours, made with local produce.
La Villa Archange is open evenings from Tuesday to Saturday inclusive and at noon on Friday and Saturday.
Visitor comments
"Never disappoints - a true gem. The staff are charming and attentive and the food just superb." - Trip Advisor
"Great place amazing food. A great dinner in an amazing place, fully renovated, under a beautiful trees. Great food, the signature menu is to be recommended." - Trip Advisor
"Exceptional! We had high expectations for our second visit and were once again impressed by the high standards and relaxed atmosphere. We loved the inventiveness, the variety and the precision of the dishes and were delighted, again, by the textures and flavours. The friendly staff looked after us well and the pretty courtyard dining area provided a perfect backdrop to a wonderful evening." - Trip Advisor
Location