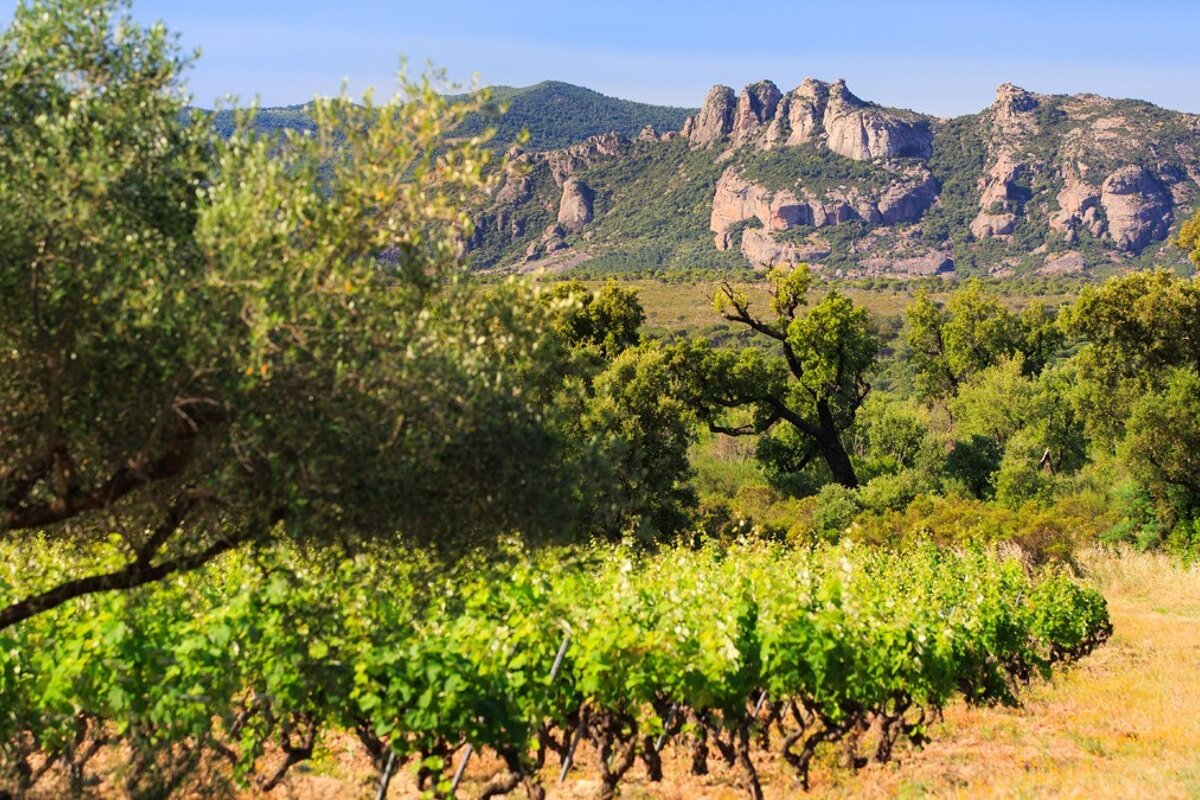 Chateau du Rouet, Le Muy
AOC Côtes de Provence produced at the foot of the Rouet Mountains
The Château du Rouët is situated at the foot of the red rocks mountains of the Estérel mountain- range.
The selection of the best grape varieties for these acidic, forest soils enables the elaboration and maturing of red, rosé and white "A.O.C. Côtes de Provence" wines, in the production area of the "Terroir de Fréjus".
The Chateau can also host events, from weddings and private functions to business and professional events. Please enquire for more details.
Directions
Exit highway A8 at exit no.36- direction Le Muy. At the first round-about turn left, then at the 3rd traffic light turn left again. At the next round-about turn right (direction Bagnols en Forêt), after 7 km turn left, and you have arrived at your destination.
When to come
The cellar is open every day from 8:30 to 12:00 and from 14:00 to 18:00.(summer 19:00) except Sunday mornings and bank holiday mornings. Groups received by appointment.
How to book
Group tours are only possible by previous appointment, You can book in advance by calling the telephone number listed above.
Contact
Address
Route de Bagnols Le Muy
83490
Location
Le Muy, Cannes