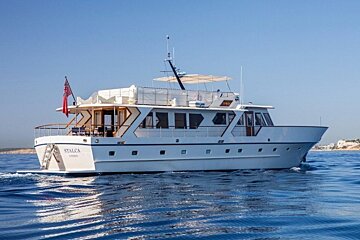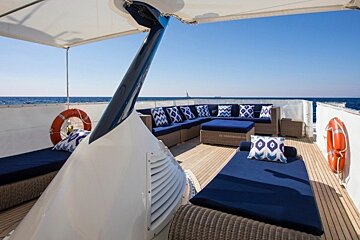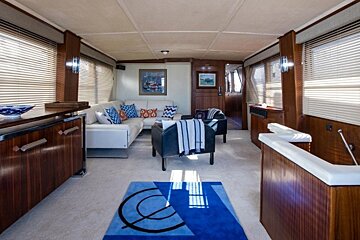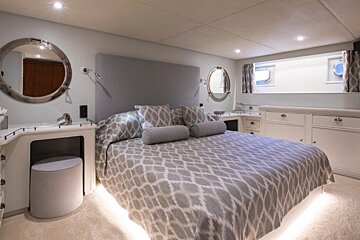 Cruise like Princess Grace in Cannes
Yacht formerly owned by Princess Grace up for sale
Commissioned by the Monaco Royal family and delivered in 1971 to Prince Rainier and Princess Grace, STALCA was named after the three children of the royal couple: Stéphanie, Albert and Caroline.
This 24m yacht was built to a very high standard by the Dutch shipyard Visch Holland and has been beautifully maintained ever since. The most recent refit (2016/2017) has seen her almost fully rebuilt, with new paint, wiring, plumbing in addition to many other upgrades, whilst her elegant interior and royal heritage have been carefully maintained.
Academy Award-winning American actress, Grace Kelly, charmed the world with her fairytale wedding to Prince Rainier that saw her becoming the Princess of Monaco. The couple enjoyed a lavish lifestyle and frequently entertained members of high society and the Hollywood elite, not only at home but also onboard their yacht.
Now yacht brokerage Bluewater has listed the royal superyacht for sale. The Stalca's asking price is 1.5 million euros and you can arrange a viewing during the Cannes Yachting Festival which takes place from 12th to 17th September 2017.
Own a yacht
If Princess Grace's former yacht is a little over budget, or if your tastes prefer something more modern then make sure you check out the yacht brokers in Monaco.
Charter a yacht
Perhaps living like a Princess and chartering a yacht for a week would suit you better? There are plenty of great yacht charters from Monaco to suit your requirements and any budget.