Top celebrities to spot in Cannes
The French Riviera has been a favourite stomping ground for the rich, the famous and the wannabe's since the 1850s. For decades, they've been flocking to this stunning corner of the world to be seen and to party at some of the most exclusive and legendary nightspots on the Côte d'Azur.
Who can you expect to see in and around Cannes this summer?
Its fame as a playground for the rich and famous begun when the first railway reached Nice in 1864. Luxury hotels, casinos and other attractions were built in the area drawing visitors from all over Europe. From bohemian painters such as Monet, Munch, Renoir, Picasso and Van Gogh to royals including Queen Victoria and Tsar Alexander II. After the First World War, the Americans discovered the French Riviera and writers like F. Scott Fitzgerald and Henry James made it their summer home. At the same time, Coco Chanel was sunbathing on the Côte d'Azur beaches and making suntans fashionable in Paris.
The Cannes Film Festival turned the Riviera into the ultimate destination for Hollywood royalty and other pop stars. Started in 1946, the premiere of 'And God Created Woman' just 10 years later made Brigitte Bardot an international film star and synonymous with the Côte d'Azur glamour. God may have created woman, but Bardot created the French Riviera. Saint Tropez, where the film was set, was almost instantly transformed from sleepy Provençal fishing village popular with artists painting the mystic Mediterranean light, to the town we know today: intensely glamorous, full of celebrities and spraying magnums of champagne.
Since then, many A-list Hollywood actors, international musicians, businessmen and politicians have made the French Riviera their summer retreat. A place where they can mingle, be seen or, indeed, hide away from prying eyes in one of the many luxury waterfront villas. So, who might you see this summer in Cannes? Here are our top celebrities to look out for.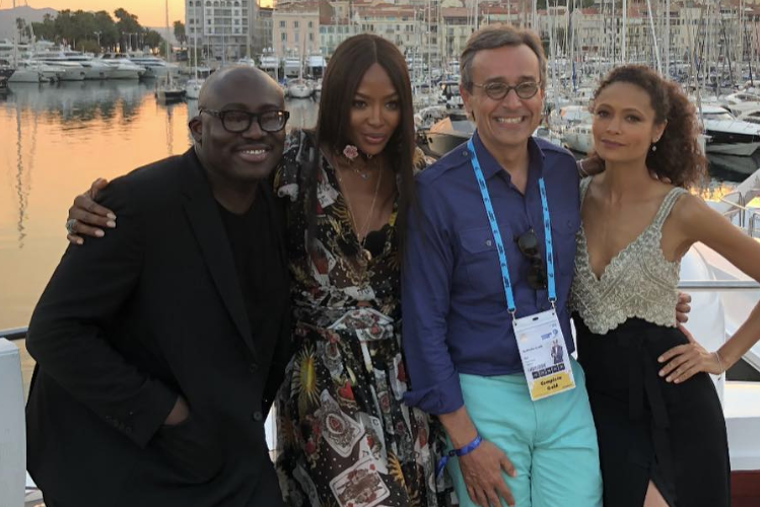 1. Naomi Campbell
Year after year, supermodel Naomi Campbell returns to enjoy the yachting life of the French Riviera. Always making a glamorous arrival, she is well known for dancing the night away in the VIP Room, Saint Tropez's most famous nightclub.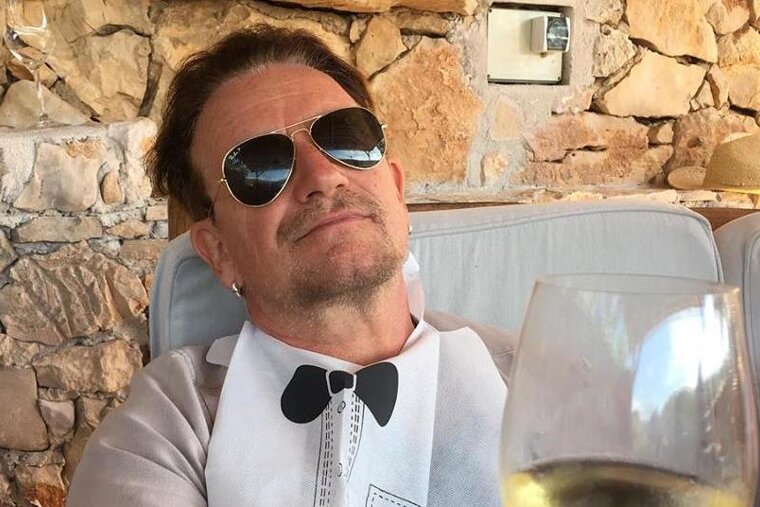 2. Bono
The U2 frontman is one of the French Riviera's most famous resident musicians. From Bono's seafront mansion in Eze-sur-Mer, situated between Nice and Monaco, he can just hop on his yacht and head out to the glittering Mediterranean sea to visit any of the hot spots along the Côte d'Azur. A favourite stop-off is, of course, Club 55 in Saint Tropez. He's not the only famous rockstar living in this medieval hilltop village, Julian Lennon, son of the late Beatle, also owns a villa here.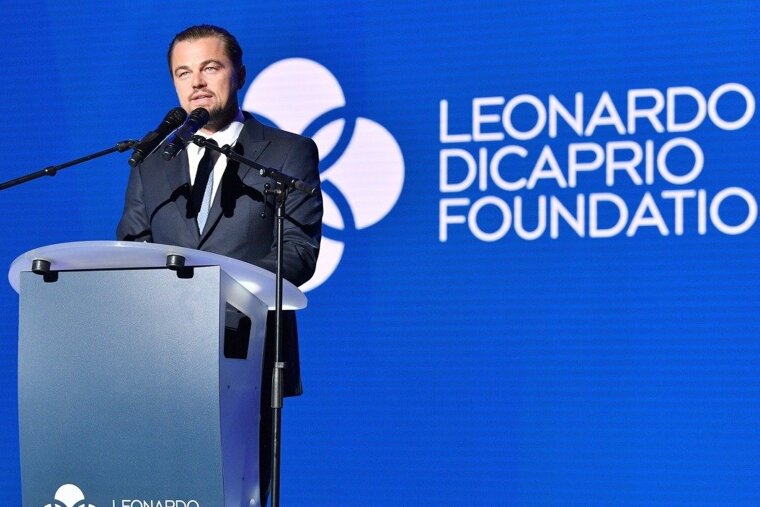 3. Leonardo DiCaprio
There is a good chance that you will spy Leo on board a private yacht on the waters of Cannes or chatting in a cafe with famous friends Jack Nicholson and Bono. The French Riviera is not only a holiday destination for this actor-turned-philanthropist, but also the place that he chose to launch his charity foundation, The Leonardo DiCaprio Foundation. Now hosting an annual event at the Domain Bertaud Belieu vineyard, he not only invites some of the most glamorous men and women on the planet but raises millions of dollars for wildlife and environmental causes.
4. Beyonce & Jay-Z
America's King and Queen of Pop are firm fans of the Riviera and of Saint Tropez in particular. As Jay-Z says in his hit 30 something, "I like South Beach, but I'm in St. Tropez. Y'all drink Dom, but not rosé (hey)". Don't be surprised if you see this power couple, complete with happy brood Blue Ivy and twins Rumi and Sir in tow, swanning around the streets of Cannes.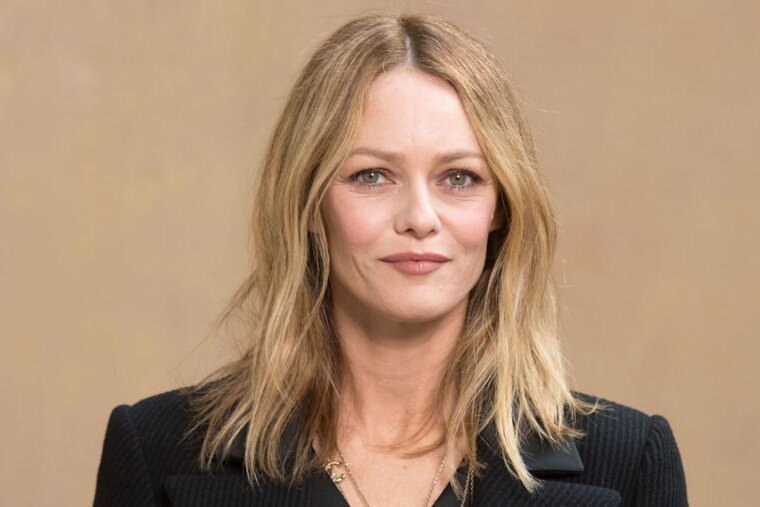 5. Vanessa Paradis
Although she no longer has a house here with ex-husband Johnny Depp, Paradis and their children, Lily-Rose Depp and John Christopher Depp III, still frequent the area.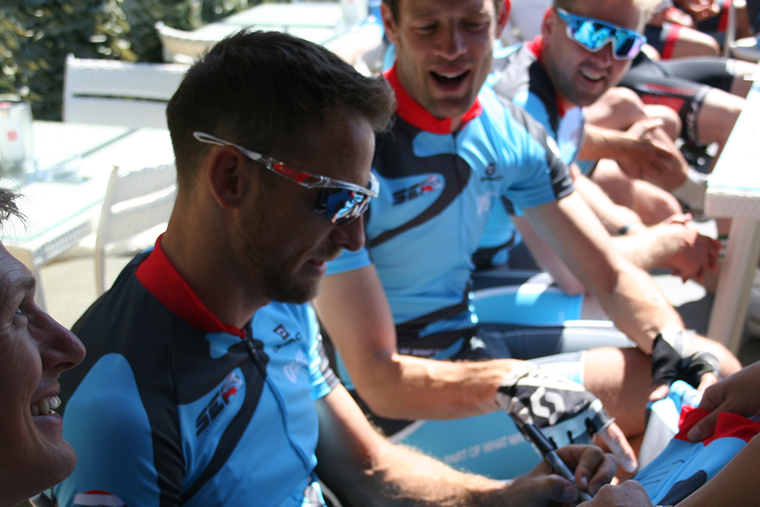 6. Lewis Hamilton & Jenson Button
Probably drawn by the celebrated Grand Prix (and the hefty tax exemptions), several F1 stars have made Monaco their home. Living the lavish life in the city-state are Lewis Hamilton and Jenson Button, as well David Coulthard who owns the Columbus Hotel in Monte-Carlo. Keep your eyes peeled for any of them when you walk the winding streets of the principality.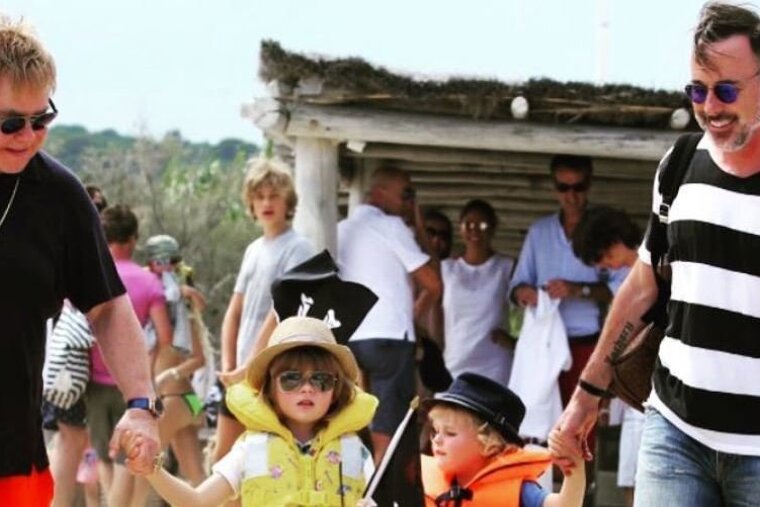 7. Elton John
Elton John and David Furnish are frequent visitors to the sunny shores of the French Riviera, their home in Mount Boron overlooks the city of Nice. They both regularly walk the carpet of the Cannes Film Festival, just around the corner from their house, and can be seen enjoying family time with children Zack and Elijah at the famous celebrity haunt, beach club Club 55 in Saint-Tropez. The happy couple have always welcomed a more down-to-earth lifestyle, with Elton himself taking the kids on the school run when he is at home, so keep your eyes peeled for this low-key celebrity family this summer.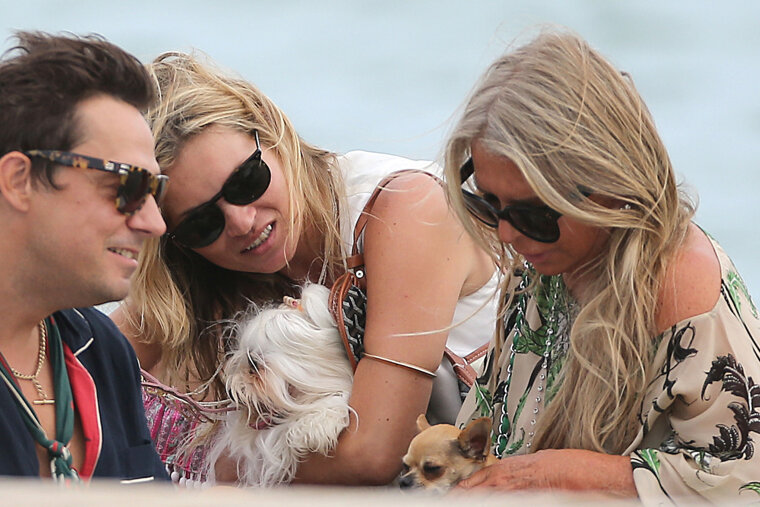 8. Kate Moss
The British model has been a regular visitor to the Côte d'Azur for many years now. Once the face of St Tropez, the self-tanning brand, Moss was frequently seen on board yachts, in restaurants and in the local clubs with rockstar ex-husband 'The Kills' guitarist Jamie Hince.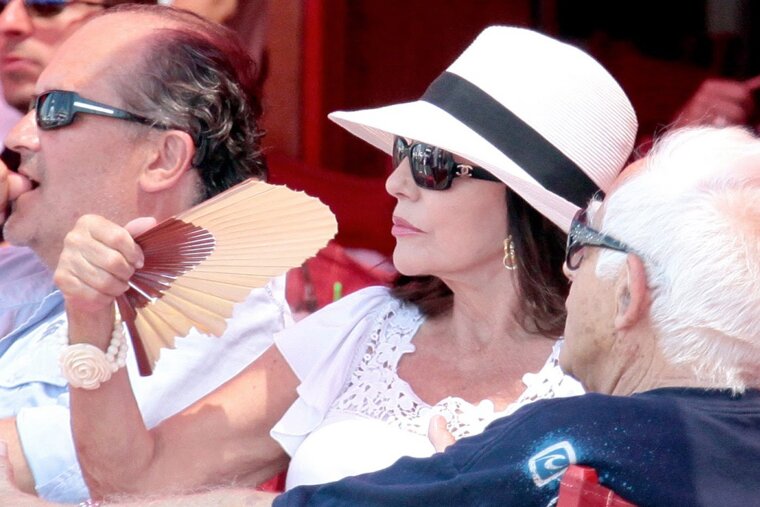 9. Joan Collins
Someone else who spends several months each year enjoying the French Riviera is the actress and writer Joan Collins. Collins has owned a house in Saint-Tropez for many years and spends three to four months a year here every year. Enjoying the restaurants, clubs and shops of this jewel of a town, she has revealed that it is a great place to be creative and has in fact penned many a novel here.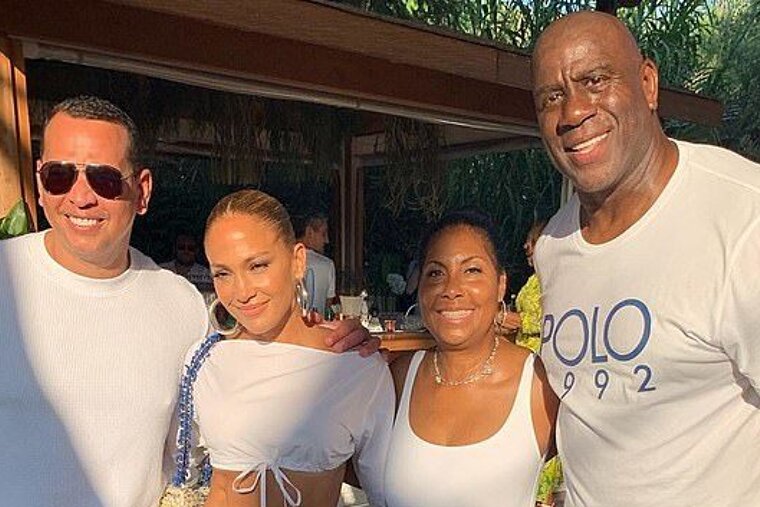 10. Magic Johnson
The legendary NBA superstar loves the Côte d'Azur and can be seen gliding off the coast of Saint-Tropez and Antibes on a luxury yacht every summer. He's a regular visitor of VIP-favourite eatery Michelangelo's in Antibes, and Nikki Beach, the glamorous beach club on Pampelonne Beach, was the chosen venue for this once-in-a-lifetime 60th birthday bash in 2019. Dancing to hip-hop around Nikki Beach's pool were Jennifer López, Alex Rodríguez, Angela Bassett, Samuel L. Jackson and Anthony Anderson, iconic filmmaker Spike Lee and comedian Chris Tucker. Many of Magic's legendary NBA colleagues were also in attendance.
More inspiration...
We'll be keeping our eyes open for more news on who's in Cannes this summer. Check out our news and features section to keep up to date.