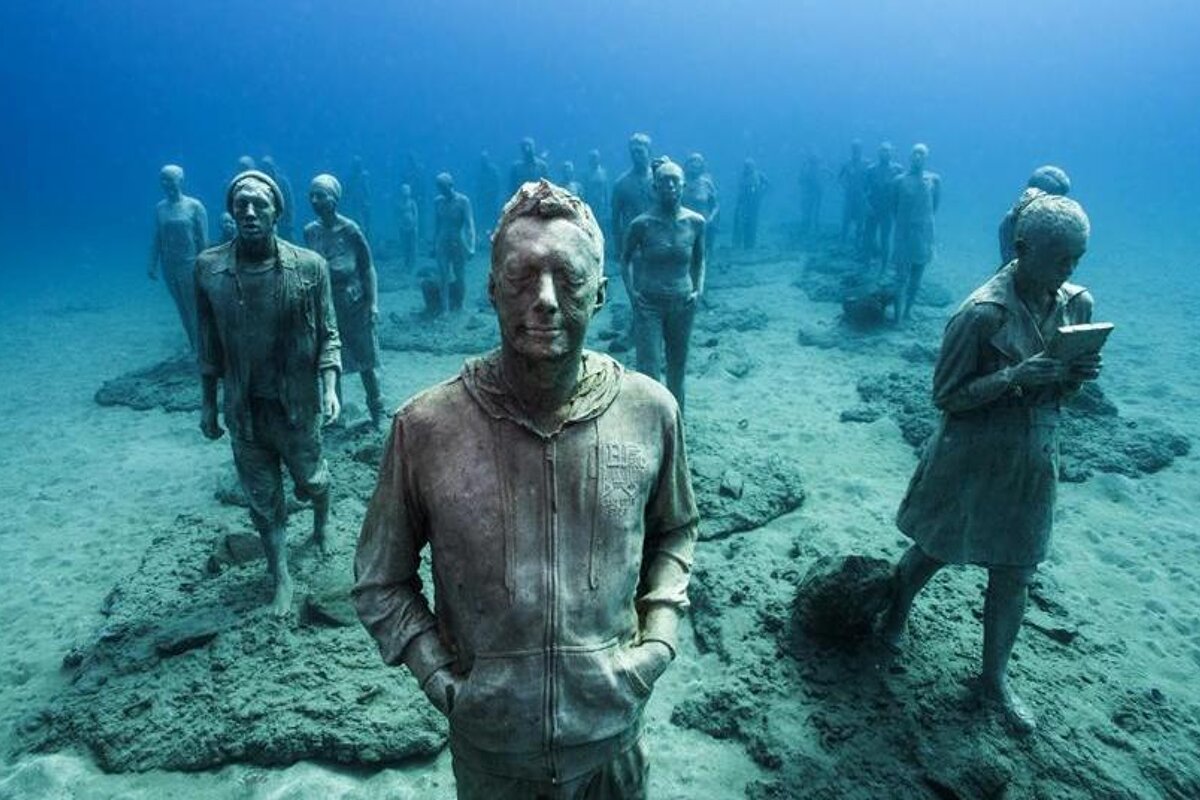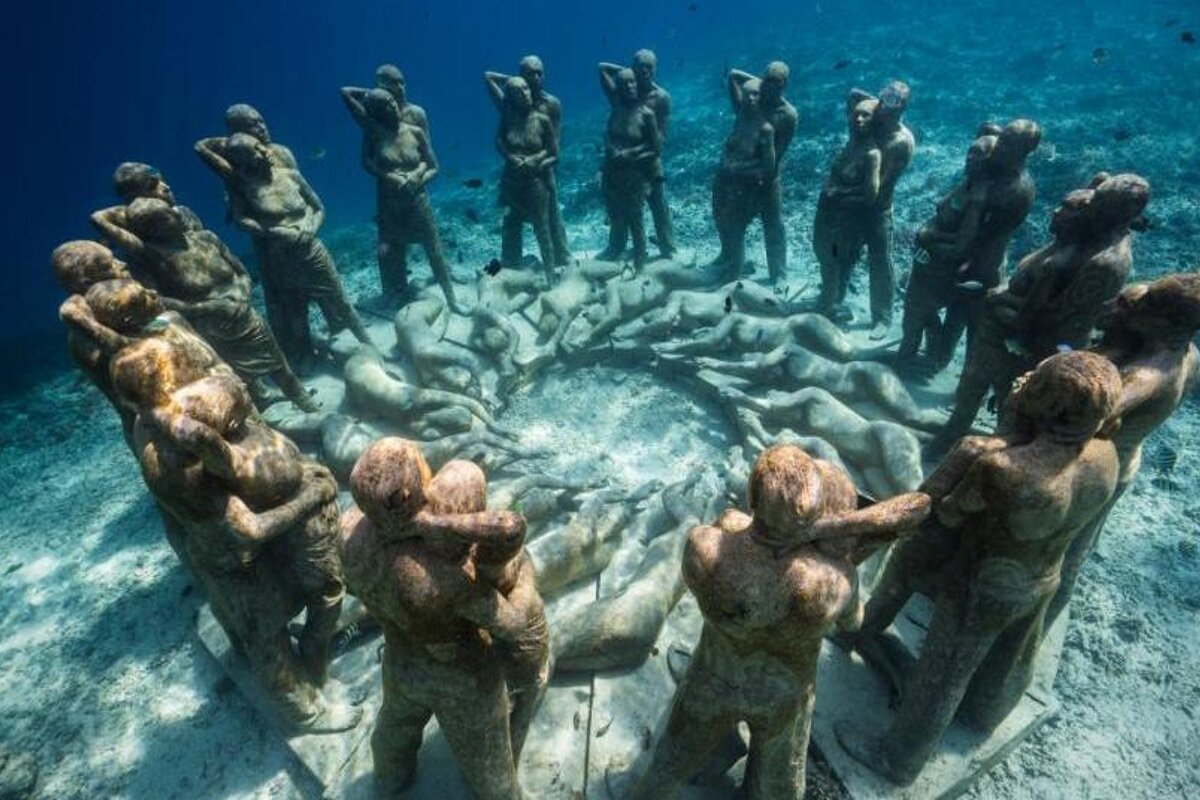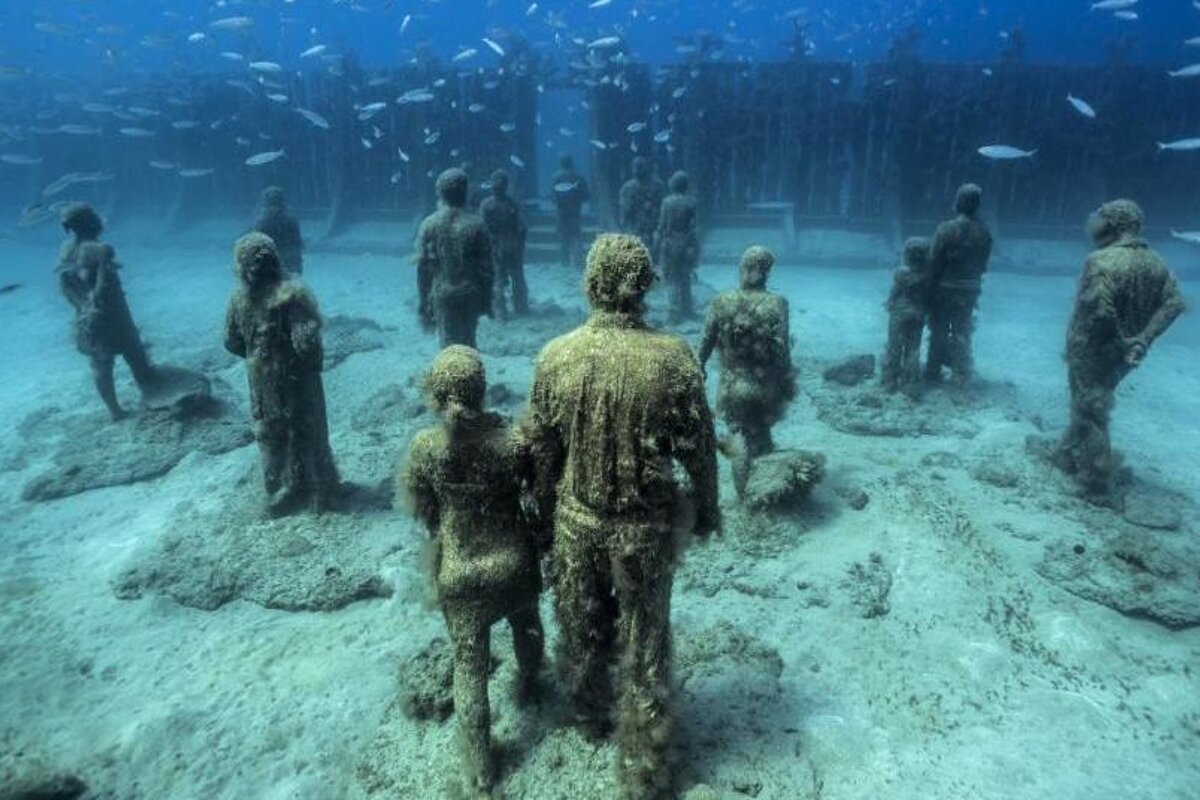 Underwater ecomuseum in the French Riviera
Sculptures by Jason deCaires Taylor near Ile Sainte-Marguerite
A new underwater ecomuseum is opening near the southern coast of Ile Sainte Marguerite. It will showcase sculptures by Jason deCaires Taylor, famous for his spectacular submarine statues in Grenada, which have been listed among the 'Top 25 Wonders of the World' by National Geographic, as well as in the Bahamas, London and Lanzarote.
Fluctuating across the borders between sculpture, installation and ecosystem, Taylor's artworks create a dream-like world that only divers can explore. Before the ecomuseum opens, an exhibition showcasing his best artworks will be on show at the Musée de la Mer in Ile Sainte-Marguerite until October 28th 2018.
Jason deCaires Taylor's new permanent submarine exhibition will follow the principles of local participation essential to the concept of ecomuseum by featuring the faces of Cannes locals. The city's town council has opened a casting process to choose who will star in this unusual project. In order to be eligible, you need to be able to prove that you're a Cannes resident, be over six years old, and not suffer from asthma or claustrophobia.
The artist will create plaster moulds of the chosen ones who will be forever immortalised under the Mediterranean waters. You can either apply at the pedagogic workshop at the entrance of the Fort de l'Ile Sainte-Marguerite or just send an email with two selfies. Find more information on the Ville de Cannes website.
The museum's opening date hasn't been announced yet but it'll surely become one of the main attractions in the Côte d'Azur.
Location
Ile Sainte-Marguerite, Cannes