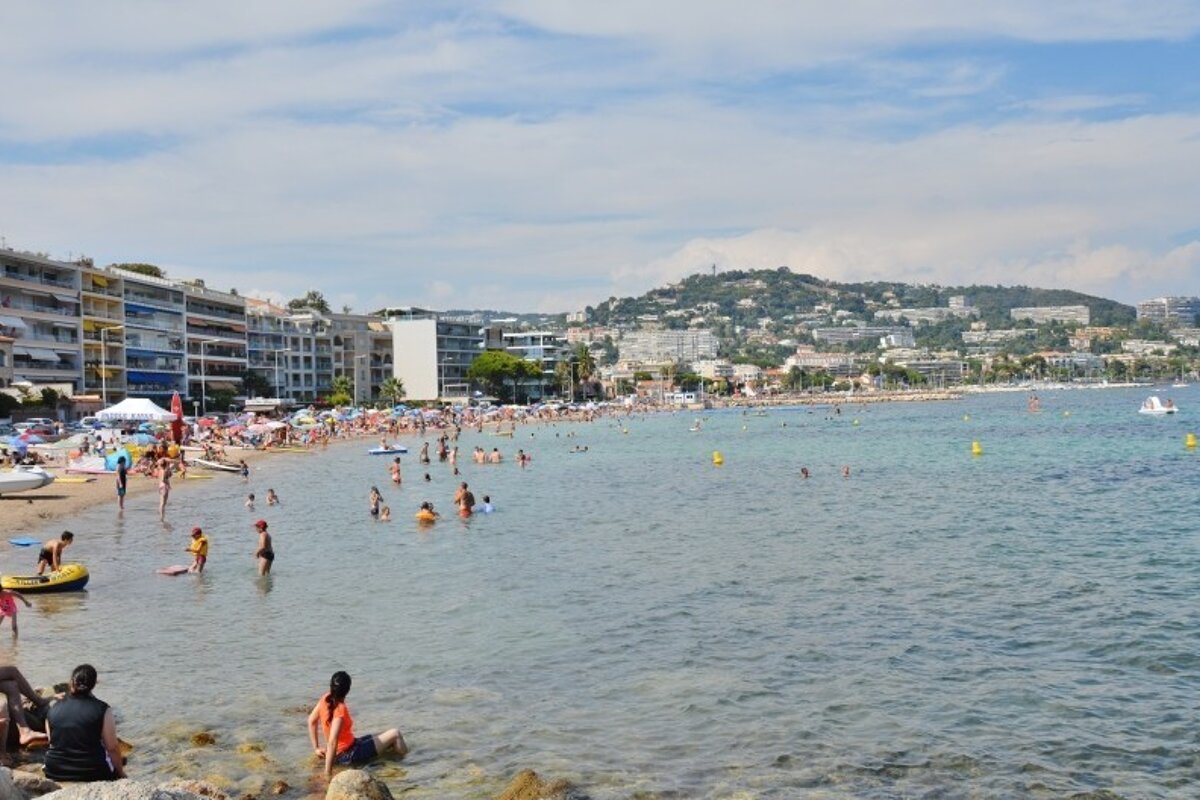 Gazagnaire Plage Beach, Gazagnaire
Public beach in the eastern residential area of Cannes
A public beach flanked by Le Moure Rouge beach and marina to the east and the Cap de la Croisette to the west, it is in a residential neighbourhood and attracts a very local crowd.
Although this is not run by the municipality Gazagnaire is still equipped with beach showers and there is certainly plenty of space to throw down a towel and settle in for the day.
There is some parking on the side streets close to the beach and also in the surrounding areas. A sandwich stall on the beach sells cold drinks and snacks. But if you are looking for a meal then there are a few around that have good food at reasonable prices.
Water Safety & Clarity
With good waters for swimming there is a special net is stretched out underwater during the summer months to protect bathers from jellyfish.
Watersports Nearby
This is a popular beach for watersports such as paddle boarding and kayaking. you will find several companies dotted along the coastline who rent equipment.
Location
Gazagnaire, Cannes