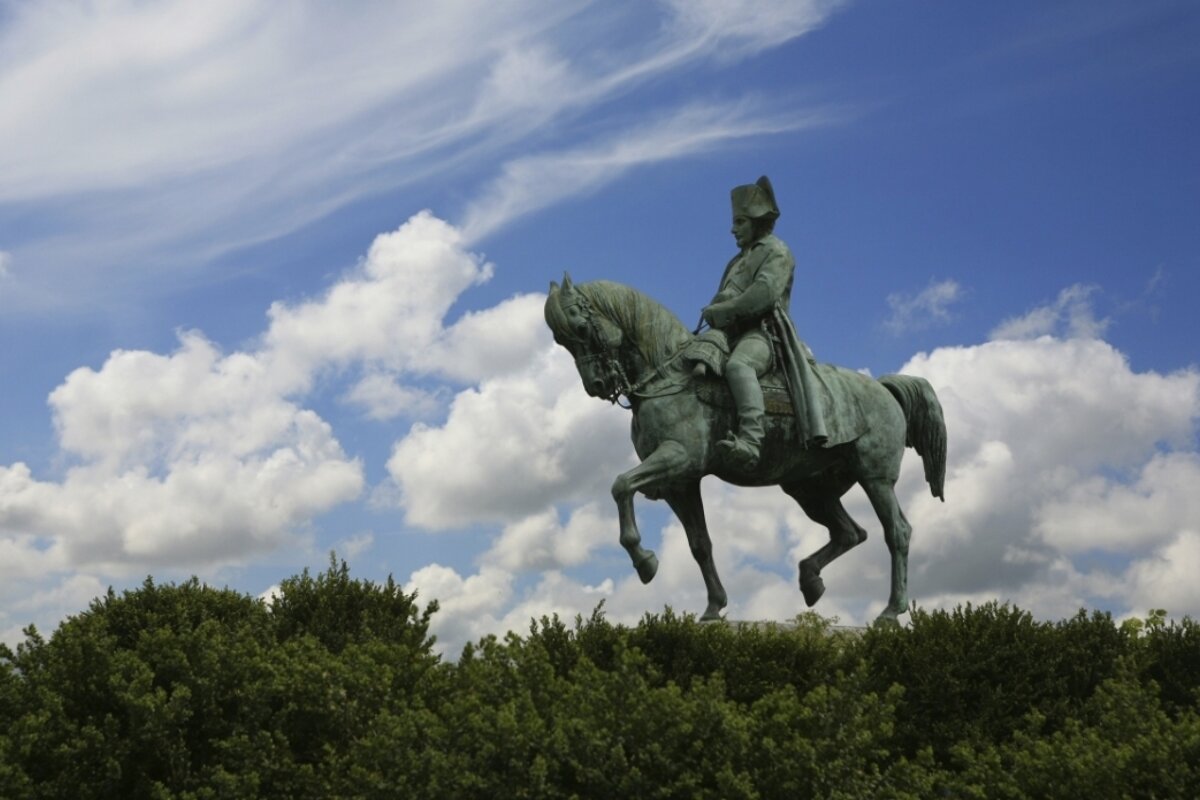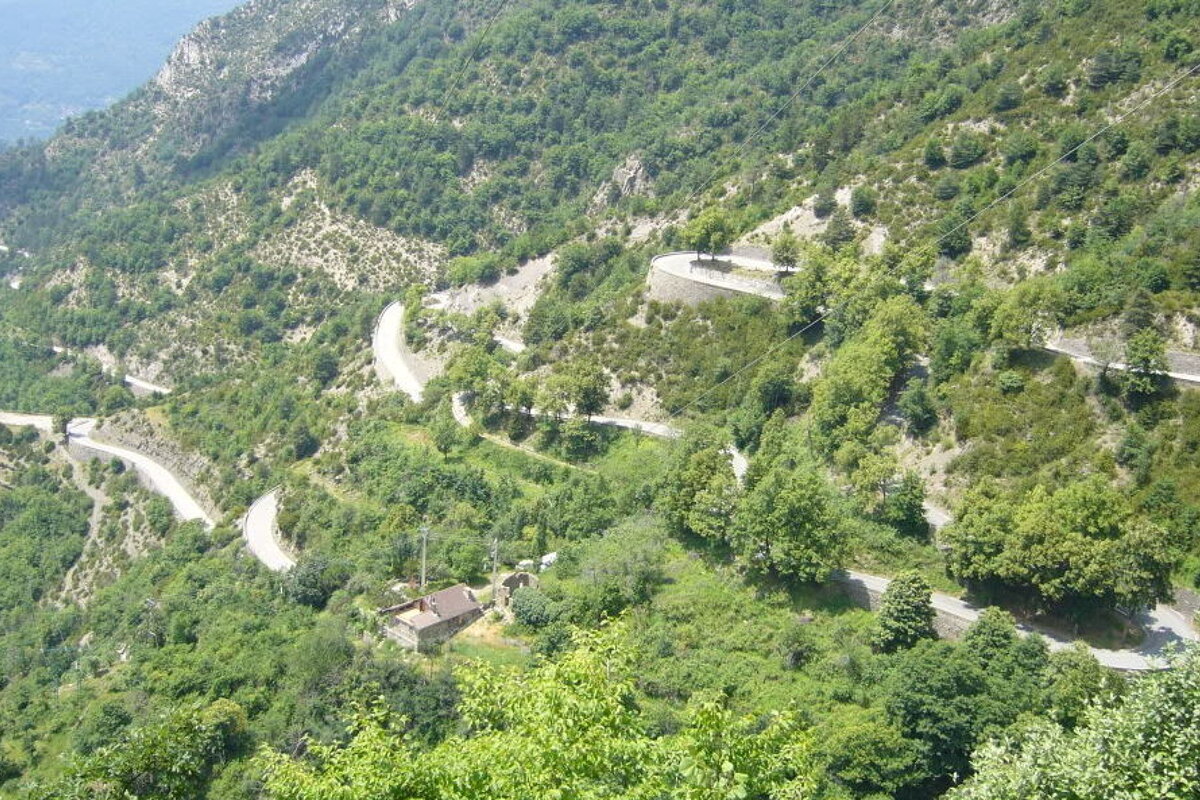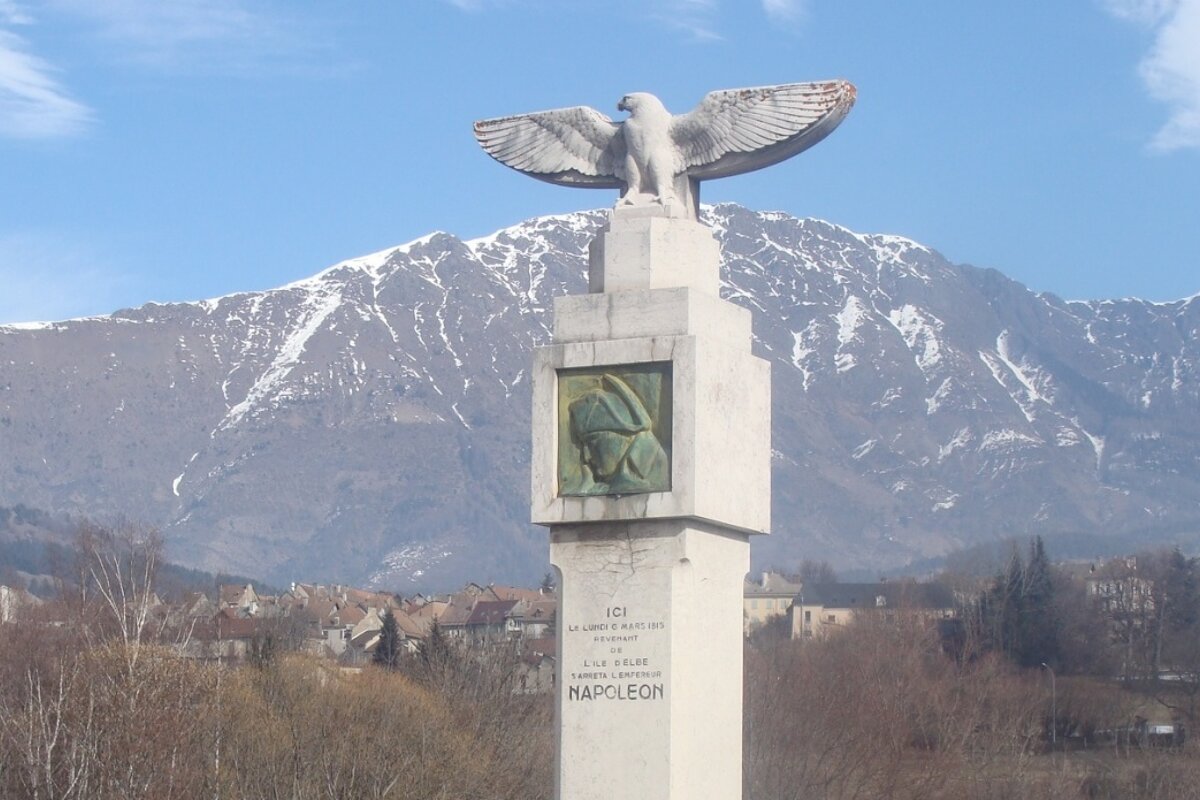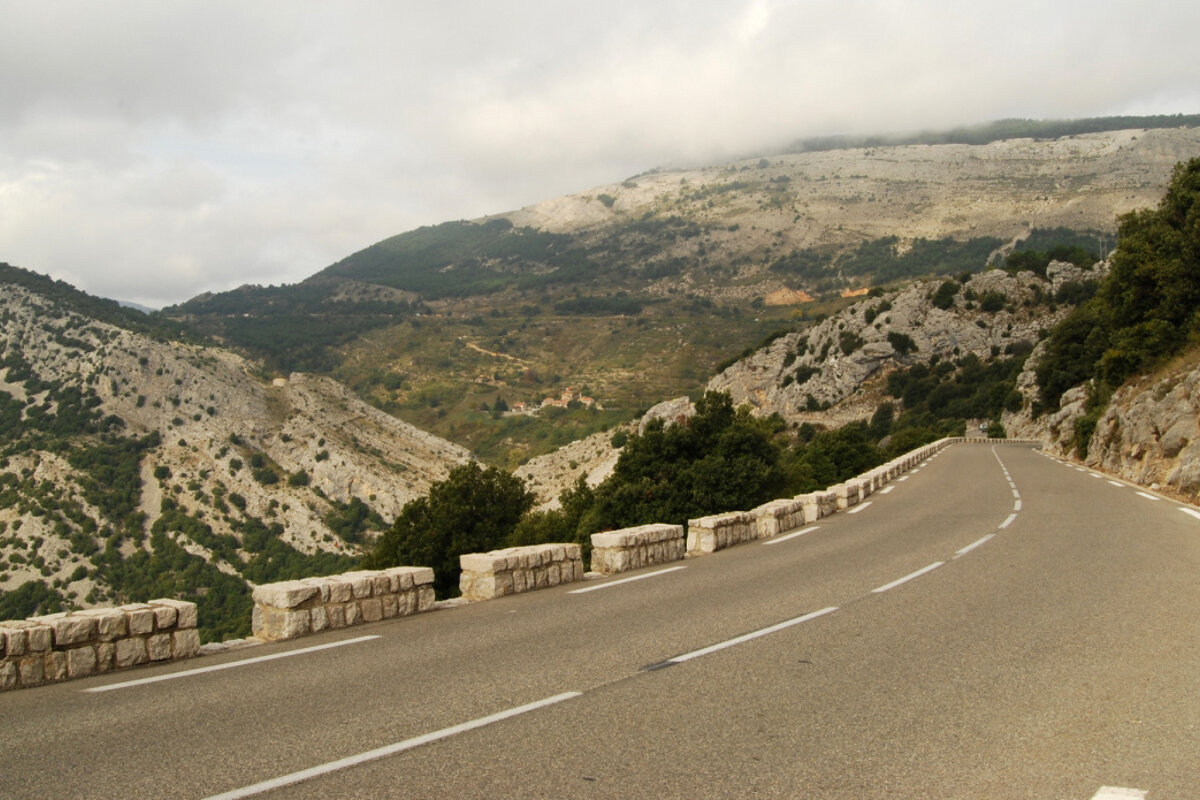 © http://www.vtr1000.org/phpBB3/viewtopic.php?f=14&t=20219
Route Napoleon, Riviera / Côte d'Azur
Follow the path of Napoleon from Elba to Grenoble in 1815
This route has a total of more than 300km, starting in Golfe Juan and finishing at Grenoble. Its course through the French Riviera takes drivers to some of the region's most beautiful towns and countryside.
Napoleon was forced to abdicate in 1814 and exiled to the Mediterranean island of Elba. However, a year later he decided to return to France, disembarking at Golfe Juan on 1st March 1815 with an army of around 1,000 men, beginning the Hundred Days War that ended at Waterloo. In order to avoid the royalist troops camped in Low Provence, he decided to march to Grenoble across the country's interior, moving then onto Paris.
This historical route was designed in 1932 to recreate his journey, although the current roads did not exist at Napoleon's time. It's signalled by statues of the French Imperial Eagle along the way.
It takes drivers on the N85 road, across beautiful countryside in the French Riviera, with spectacular views. You will visit stunning towns such as Vallauris Golfe Juan, where the route begins, Antibes, Cannes, Le Cannet, Mougins and Grasse. It is an intense route with steep descents and climbs and hairpin beds, but its spectacular scenery makes it worth it.
Worth knowing
There is a commemorative plaque in Golfe Juan's port that marks the arrival of Napoleon, who is rumoured to have said "Hail, France, land of heroes" when he disembarked. Although initially delayed by the taking of Antibes, the troops first camped in Cannes near the church of Notre-Dame-de-Bon-Voyage. They then headed to Mougins, stopping at Mouans-Sartoux before continuing to Grasse. There they camped again at the now named Napoleon plateau.
Where to lunch
The beautiful town of Mougins is well-known for its gastronomic restaurants, so it is a great place to stop and enjoy authentic Provençal cuisine. However, you can't go far wrong if you stop at any of the pretty villages along the route, there are plenty of cafés and restaurants to meet your needs.
Depending on the day you travel through you may also catch the local market which offers up the perfect food for a picnic!
Location