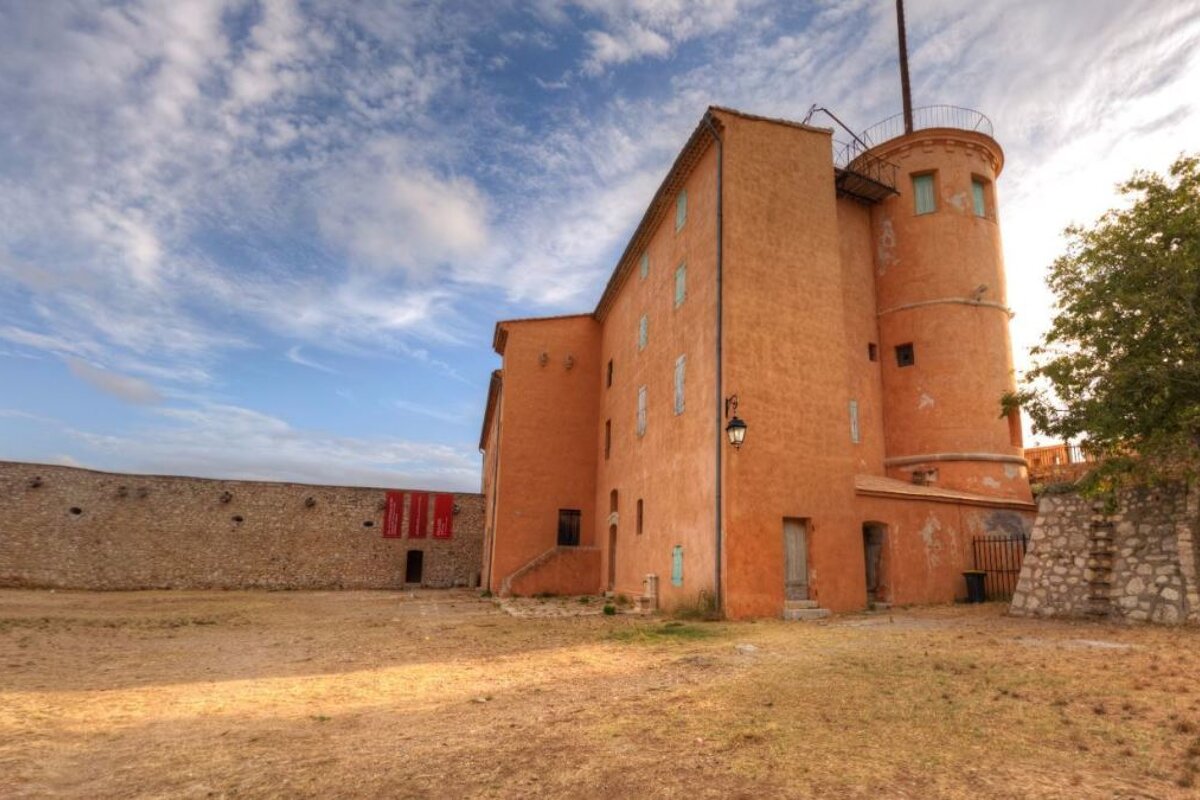 Fort Royal Museum, Ile Sainte-Marguerite
The infamous prison that housed the Man in the Iron Mask
In 1617, the Duke of Guise gave Jean de Bellon the task of building a fort intended to block sea access to Cannes. Constructed between 1624 and 1627 on the site of remains that dated back to Roman antiquity, at the time it was nothing more than a simple fortified house.
These humble origins would be enhanced a few years later by the Spanish who then occupied the islands. Only two years later in 1637 the French took back possession of the island and named the fortress Fort Royal.
At the end of the seventeenth century, the fort became a state prison and continued to grow in size. The prisoners held inside the fort include most notably: the famous, but nevertheless unidentified, Man in the Iron Mask, held for 11 years from 1687 to 1698; Six protestant pastors, imprisoned following the revocation of the Edict of Nantes, from 1689 until their deaths in 1713; Jean-Baptiste Suard, who would become the eternal secretary of the French Academy, incarcerated between 1751 and 1753; The Smala d'Abd el-Kader, from 1843; 600 Austrian prisoners, detained in 1859 after the battle of Montebello; Marshall Bazaine, the only prisoner to have escaped from the Royal fort in 1873, in what legend describes as a fantastic escape and after whom a terrace of the fort is today named.
Worth knowing
The Museum of the Sea (Musee de la Mer), located inside the fort, allows visitors to look at some of the cells, including that of the Iron Mask, as well as those occupied by the protestant pastors, to whom there is now a memorial.
When to come
From October to March: 10:30-13:15 / 14:15-16:45
From April to May: 10:30-13:15 / 14:15-17:45
From June to September, 10:00- 17:45
Closed on Mondays from October to March, 1st January, 1st May, 1st and 11 November and 25 December
How to book
For groups, tours of the Fort and the Sea Museum are available in both French and English upon request. You can arrange this in advance by telephoning or making an email enquiry. For individual visitors, the Fort Royal guided tours are available from 15th June to 15th September (several daily departures). The tour is free once you have paid the entry fee to the Fort Royal. Ask at reception for the times of these tours when you buy your tickets.
Location