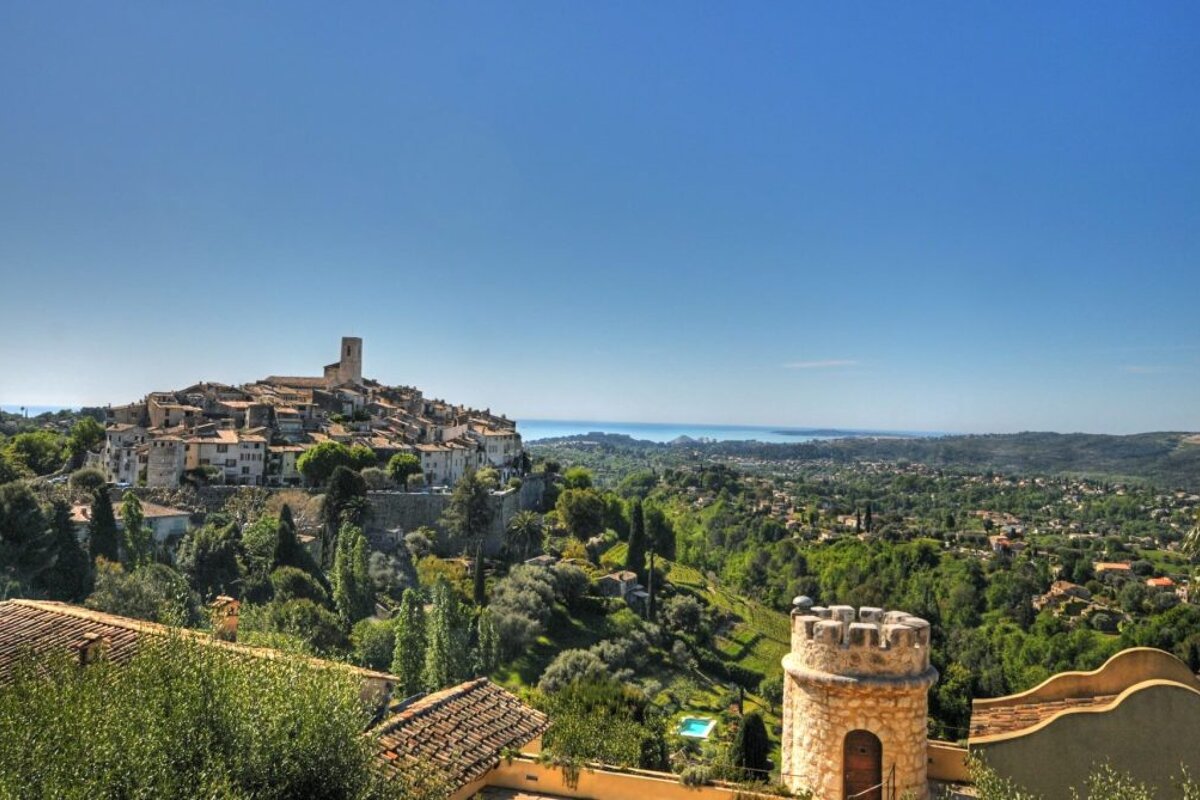 © Office de Tourisme de Saint-Paul de Vence
Top villages to visit from Cannes
Beauty, history & ambience along the Cote d'Azur
When it comes to beautiful villages, the South of France is a shameless show-off. With the hills rising steeply above the Mediterranean coast, the Cote d'Azur is simply littered with perched medieval villages rich in history and atmosphere.
There are so many delightful villages to explore from Cannes that winnowing it down to just five almost seems cruel (and will no doubt attract some argument) but winnow we have.
Biot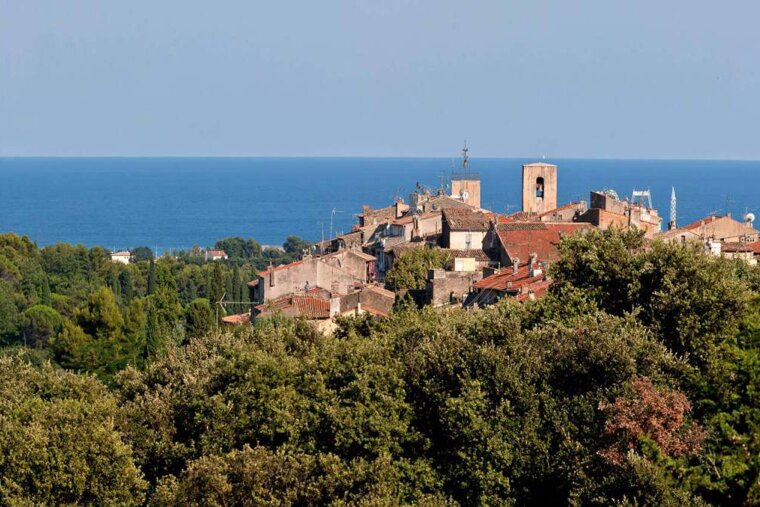 The village of Biot is a charming cluster of medieval buildings set on a small hill a few kilometres back from the coast, within easy reach of Cannes. Biot has a turbulent history with pirates, knights and even the Black Death reigning supreme on this tiny hilltop over the centuries. The town became a thriving artists' colony in the 1600s and remains famous today for its glassblowing, ceramics and pottery. Wander the narrow cobbled lanes of stone archways, galleries and artisan studios, and be sure to visit the superb Fernand Léger Modern Art Museum. Afterwards, have a long rosé lunch in a pavement café, or just pause for a minute to soak up one of the beautiful views over the Mediterranean coastline.
Need to know: Don't make the common mistake of getting the seaside town of Biot confused with Biot Village as the two are 4 kilometres apart. You can take a bus from the Biot train station up to the village, or take the bus (number 200) straight from Cannes.
St Paul de Vence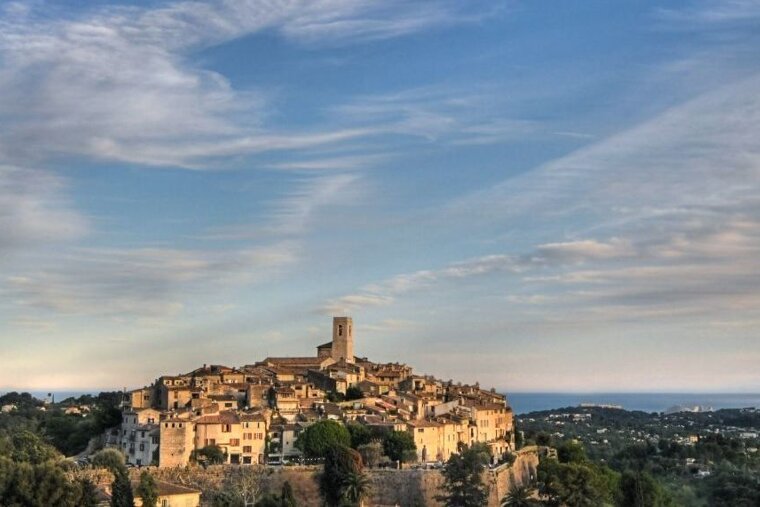 Stunningly preserved and extremely pretty, the walled village of St Paul de Vence is considered one of the great medieval villages of France. Fine sculptures adorn vine-covered buildings, flowers are carved into the pale cobblestones and fountains bubble away by chic pavement cafes. The village has been an artist's colony for much of the 20th century, with Matisse, Picasso, Chagall and Renoir all spending time here. Today the narrow lanes are full of art galleries and artisan studios continuing this artistic heritage. Why not stop for a meal in one of the excellent restaurants before trying your hand at some boules amongst the olive trees in the town square? Or just sit on a warm stone wall eating sandwiches and breathe in that magnificent view across the coast.
Need to know: It would be a shame to miss out on St Paul de Vence on your Riviera itinerary but be aware that this place gets seriously jam-packed with tourists during high season. If you're crowd allergic, then you could discover the more peaceful charm of the nearby medieval village of Vence instead.
Eze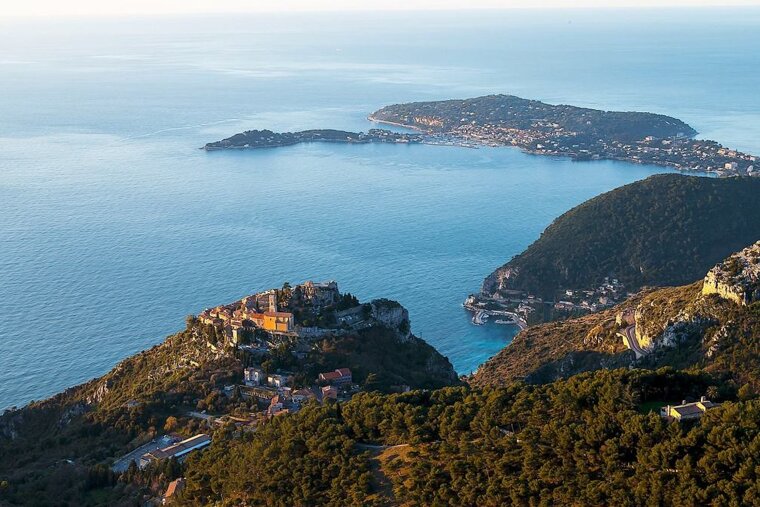 The reason why so many of the great medieval villages in the area are set back from the coast on nearby hills was to defend them from the pirates and invaders that pillaged these Mediterranean shores during the Dark Ages. Eze, on the other hand, is built right above the coastline on a tremendous cliff that rises up over the cobalt blue Mediterranean. So high it was once only reachable on donkey-back, this wonderful village sits like an eagle's eyrie perched 429m above the sea, affording spectacular views right along the Mediterranean coastline. That alone should be enough reason to visit it but, if it's not, then the beautiful flower adorned balconies, medieval castle and exotic garden should seal the deal.
Need to Know: Thoroughly worth seeing. If you can, get their early or late to avoid the crowds, particularly if the cruise ships are docked in Monaco or Villefranche. The fit and keen can take the very steep Nietzsche path down to Eze sur Mer – you'll really need a swim by the time you get down about 45mins later! If you want to do the reverse trip, it will take about double that time depending on your fitness level. Take good walking shoes and water.
Sainte Agnes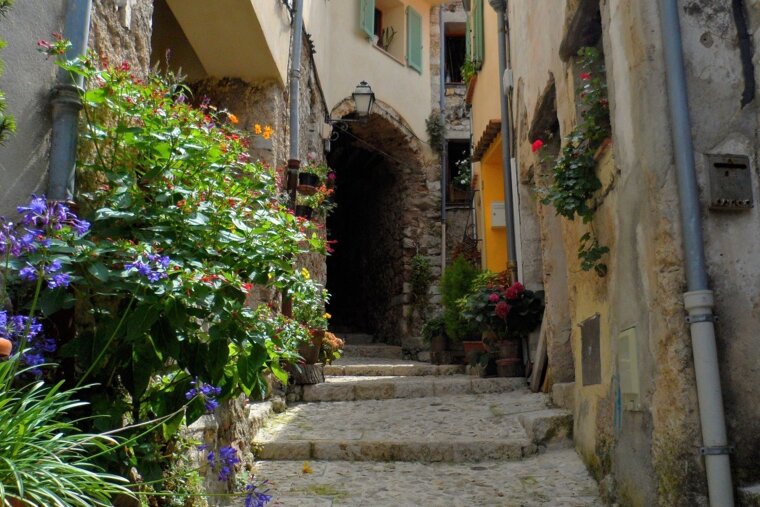 Listed as one of the most beautiful villages in all of France – a country well known for its gorgeous villages –, Sainte Agnes is the highest coastal village in all of Europe. Perched high in the steep hills behind Menton near the Italian border, this is an utterly bewitching place of cool stone alcoves and high walls offering magnificent views across the Italian and French Rivieras. Spend a few happy hours exploring the narrow lanes and vaulted chambers, dipping in and out of French boutiques and glamorous art galleries. It would be a shame not to settle in for a coffee or meal in one of the terrace cafes to soak up the view.
Need to know: The nearby village of Gorbio is also definitely worth a visit, and the keen hikers among you will be delighted to discover the walking path between the two. This medium difficulty path is sometimes closed due to landslides from wet weather, so check ahead.
Gourdon
Gourdon is another entry on France's list of most beautiful villages and, when you get here, you will thoroughly understand why. Perched high on a clifftop over the River Loup, thousands of feet below, Gourdon is a feudal village rich in atmosphere and beauty. With high thick walls guarding a jumble of ancient stone buildings, this is a glorious town to explore. There are plenty of boutiques and workshops selling crafts and local delicacies like nougat, perfume and decorative glass. The view is the true glory, offering magnificent views over the forested countryside, as well as a dizzying view of the narrow donkey path that used to be the only access to the village.
Need to know: There's a marvellous aqueduct nearby and a veritable treasure trove of hiking, horse riding and mountain biking trails in the deep forest. There's also the River Loup for some brilliant kayaking activities.
More inspiration...
That's our pick of some of the most stunning villages within a fairly easy reach of Cannes. If you want to read about the most beautiful villages to the west of Cannes, in Provence, read our Top villages to visit from Saint Tropez.