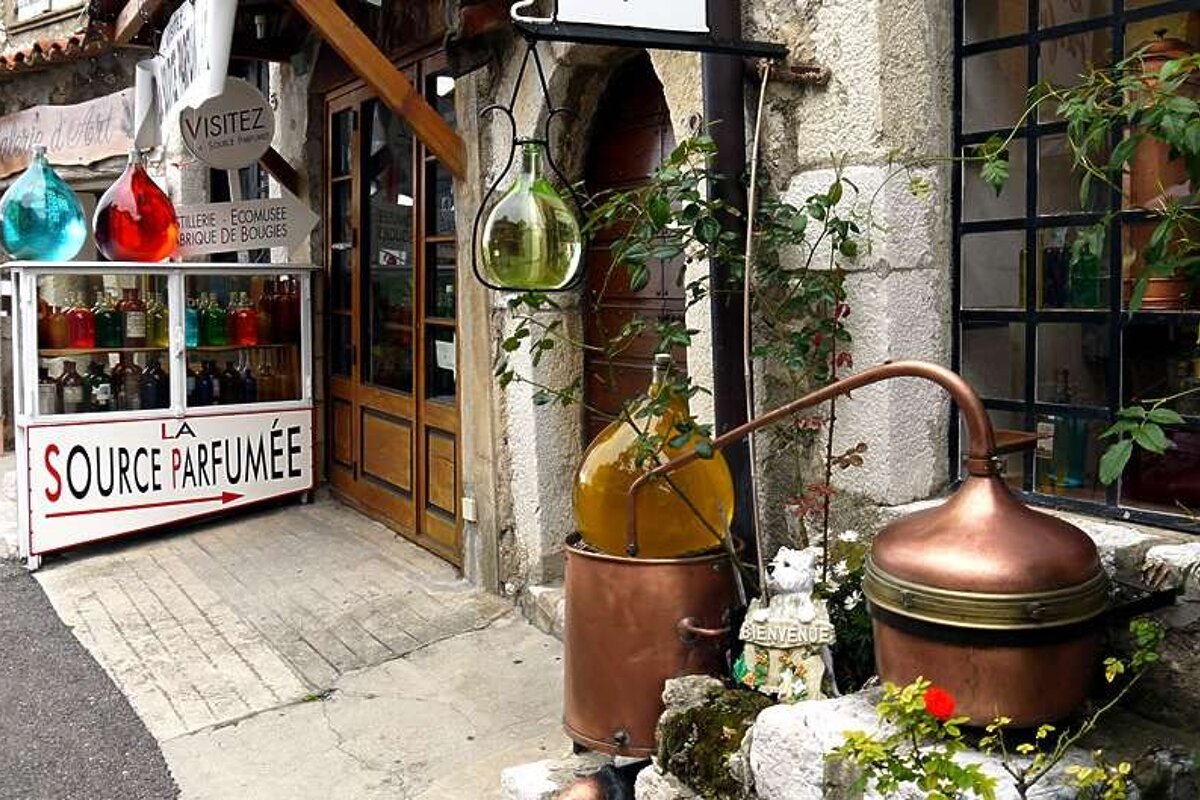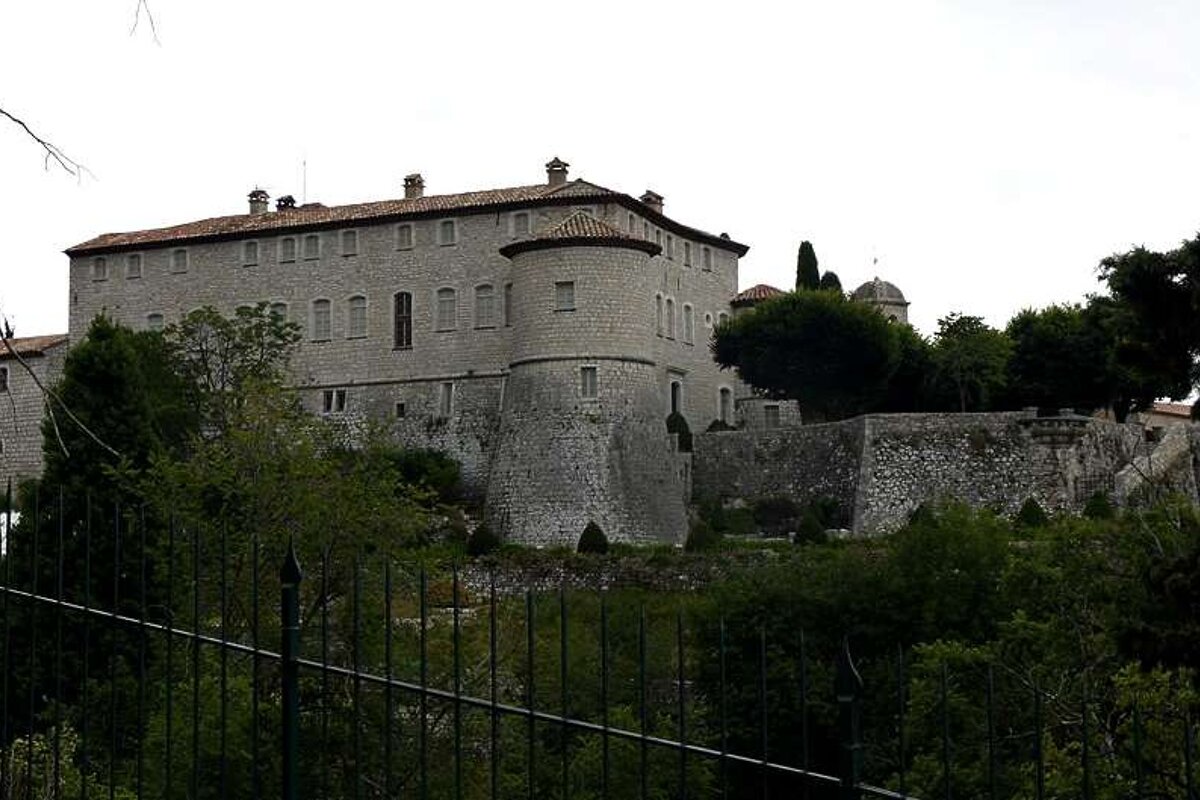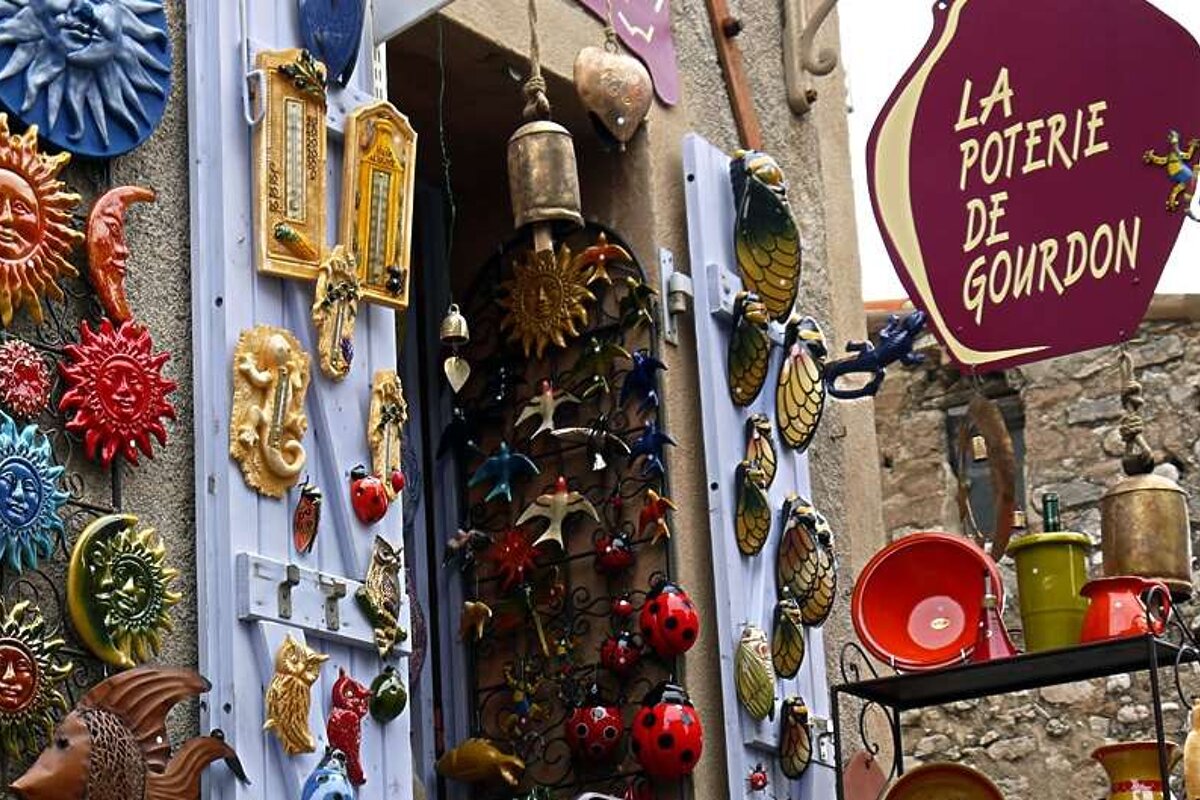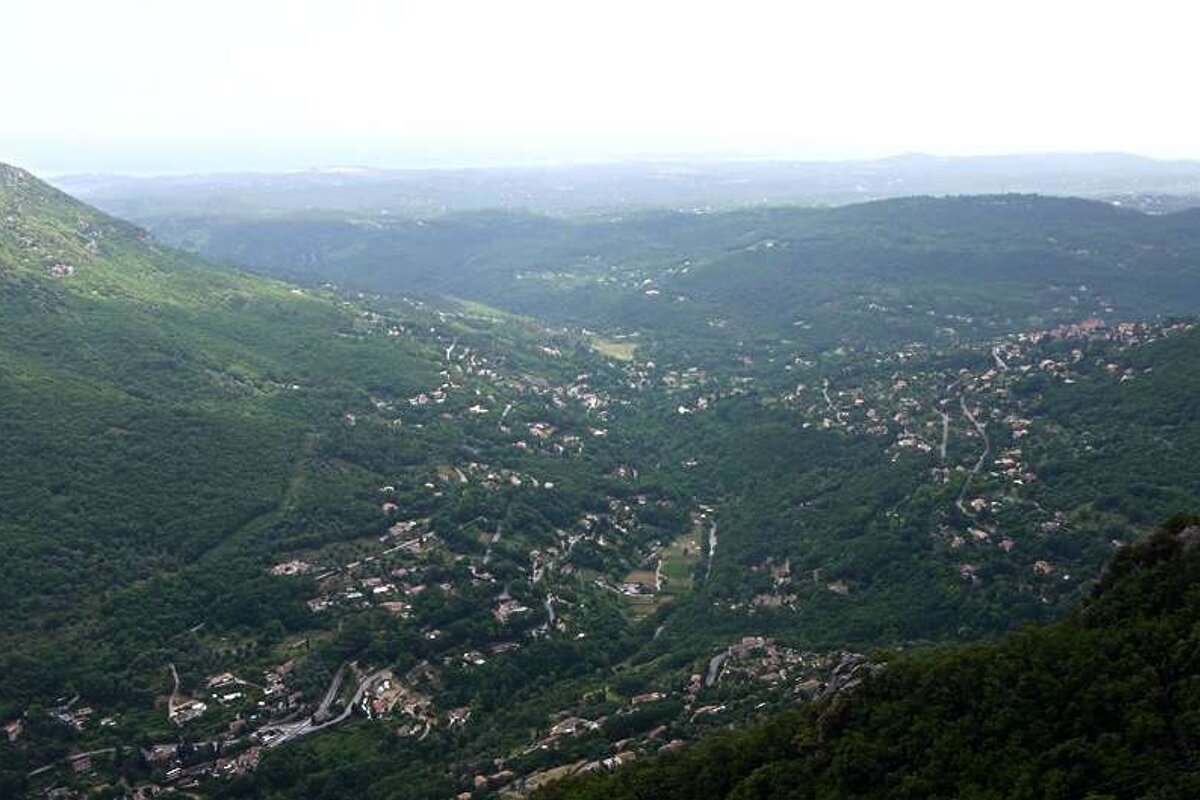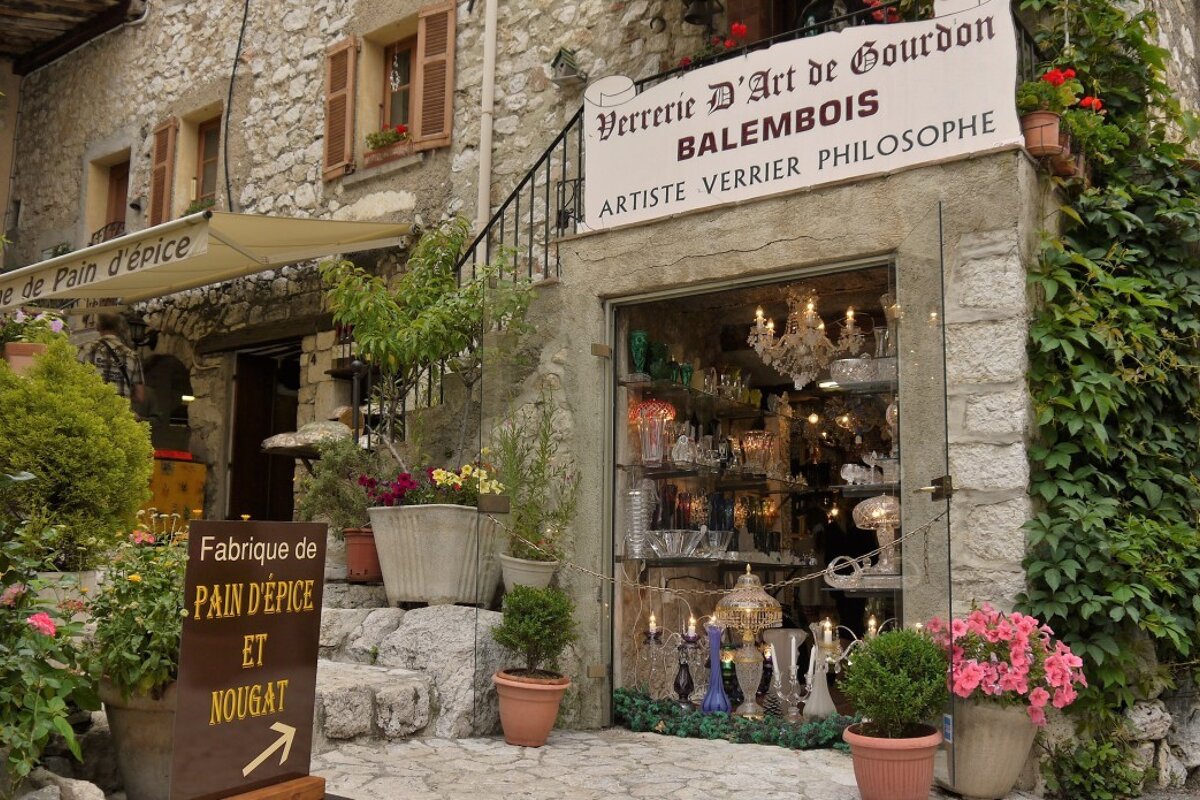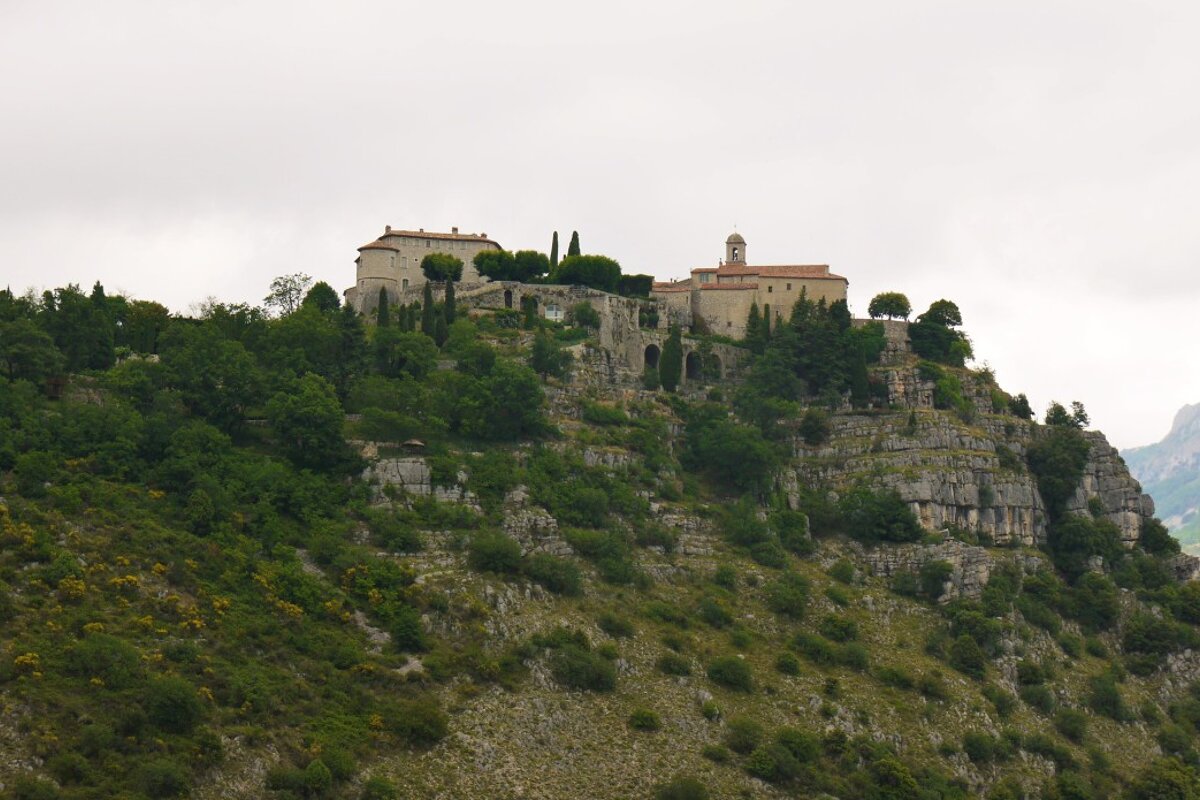 Gourdon, Alpes-Maritimes
Perched village with a spectacular location
One of the most dramatic villages in Provence, Gourdon is situated on top of a rock, overlooking the Vallee du Loup. The views of the valley, all the way to the Mediterranean, are outstanding - you can see Nice and Theole on a good day.
The Riviera seems like a million miles away in this natural paradise. The Gorge du Loup provides a spectacular back drop to the winding road that takes you up to Gourdon. If you are driving to Gourdon, you need to park at the bottom of the hill and walk up to the pedestrianised village.
Gourdon is fairly typical of the pretty 'perched villages' of Provence, with it's well preserved stone houses, gift shops, art galleries and local crafts on sale. Pottery, perfumes and glassware shops make for interesting gift and souvenir shopping. The little lanes and alleys are fun to wander through (it won't take you long!) and the kids will love the plentiful sweet shops.
Watch this
History & Culture in Gourdon
Perched right on the clifftop over the winding Loup River thousands of feet below, Gourdon is a feudal walled village of narrow cobbled lanes and jumbled stone buildings, all presided over by a 17th century fortress. If you look down from the ramparts you can see the ancient donkey trail that was once the only access route! The narrow twisting streets are crammed with shops and artisan workshops selling all sorts of soaps, jewellery, nougat, artworks, perfume and decorative glass - you can see many of the artisans at work. Gourdon offers the most magnificent views of the countryside rolling down to the Mediterranean that you are ever likely to see.
Sights & Attractions in Gourdon
It also has a feudal castle originating in the 9th century, but was rebuilt in the 17th century. It boasts round towers, a Renaissance courtyard and wonderful gardens designed by Andre le Notre (of Versailles fame). There is also a 12th century Romanesque church (Saint Vincent), but the other main sight to see is the view back down the valley. There is a panoramic view point of the Loup valley down by the church - this is also where you'll find the tourist office.
Things to Do in Gourdon
Visit the glassblower's shop to watch molten glass being blown into beautiful shapes, and pick your way through perfumeries, workshops and art galleries before adjourning to a shaded restaurant for lunch. As well as being a lovely place to while away a lazy day, Gourdon is also the starting point for plenty of hikes. There are about half a dozen or so circuits that loop back round to Gourdon, you can pick up trail maps for free from the tourist office in the village.
Dining in Gourdon
If you want to enjoy some local cuisine on a sunny terrace with great views, then look no further than La Taverne Provencal where you can enjoy a good and reasonably priced meal - it is very popular, so consider booking your lunch spot as soon as you arrive. There are plenty of pavement cafés where you can treat yourself to an ice cream or crepe, as well as excellent food at Au Vieux Four, if you're willing to sacrifice your view. In a tiny village 10kms outside Gourdon you'll find Abbaye, another extremely good option.
Hotels in Gourdon
There are no hotels in the village or the surrounding area. However, the chateau offers basic rental apartments in the village and there are a handful of gites just outside. Ask at the tourist office for details. The alternative is stay at nearby Le Bar sur Loup.
Location
Gourdon, Cannes