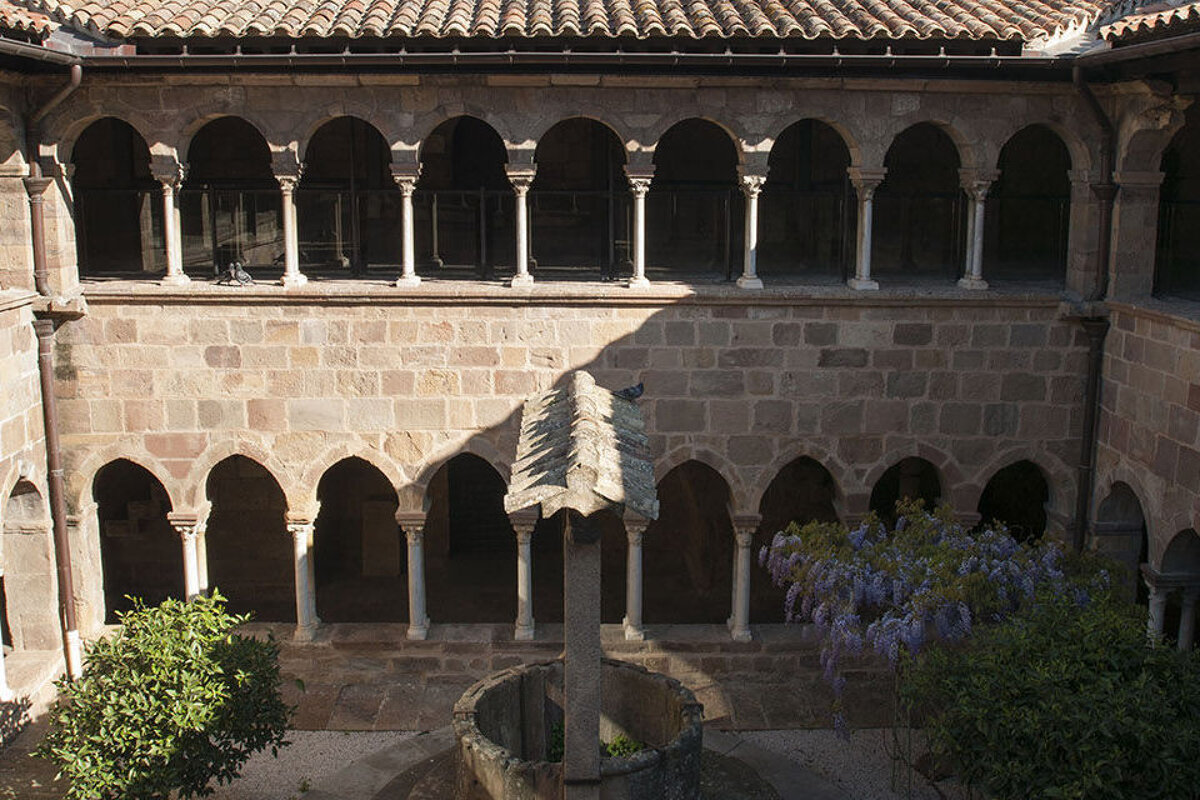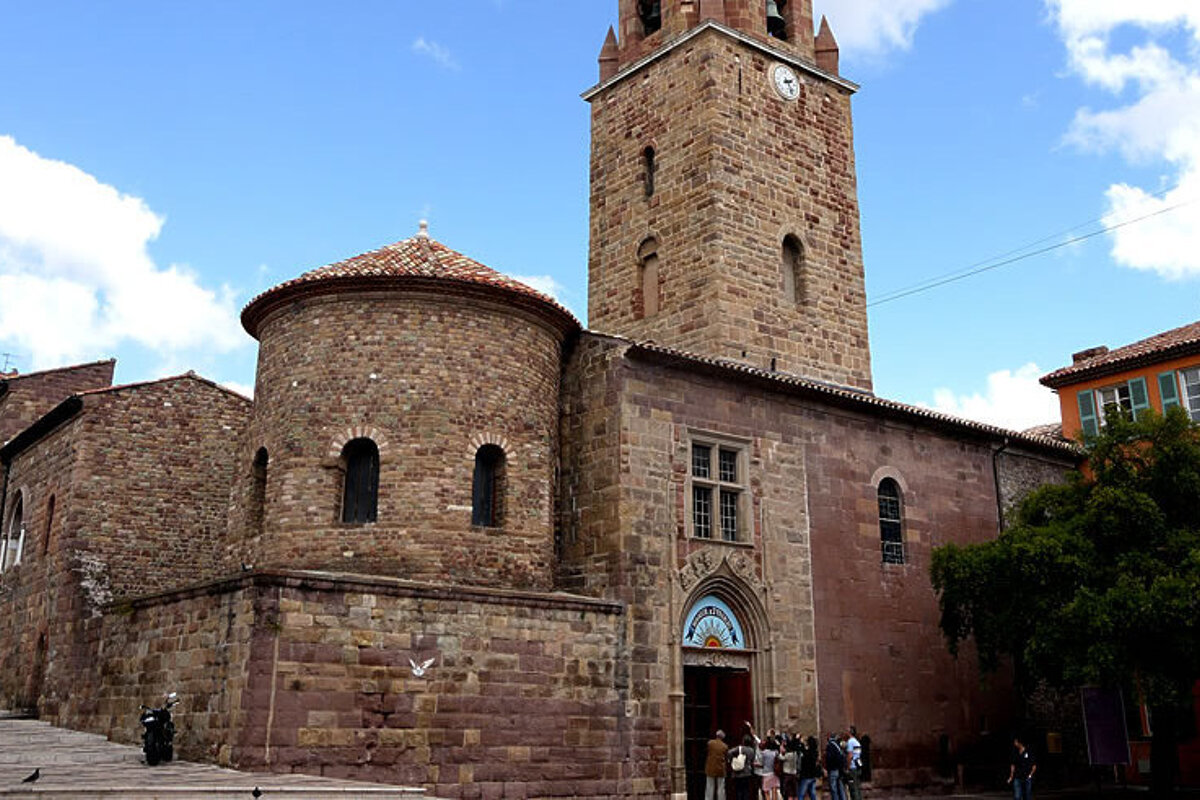 Frejus Cathedral, Frejus
This cathedral in central Frejus is part of a larger fortified medieval complex
Dating back to the 5th century when the baptistery was built makes it the oldest in the Provence region and one of the oldest in France. At this ancient, Merovingian style baptistery you can still see a 5th-century baptismal basin for full immersion, as well as Roman columns.
The first bishop of Fréjus was Saint Leontinus of Fréjus who started the church here for the first time, hence it is referred to as Cathedrale Saint Leonce.
The cloisters were built between the 11th and 14th centuries: a series of pointed arches resting on double Corinthian columns surround the small patio. The ceilings are painted with beautiful small medieval images made in the second half of the 14th century. They depict the Virgin Mary and the infant Christ, Saint Peter, canons, priests, demons, angels, animals and fantastic creatures like a mermaid, a dragon or a centaur. There are also very interesting depictions of normal people, such as a butcher, a juggler or a knight.
Entry into the cloister is permitted for a fee, and if you are there on a Saturday you be lucky enough to catch one of the many weddings that take place within the cathedral.
Worth knowing
Guided tours are available in both French and English is you reserve in advance, and last around 40 minutes. But you can also pick up a 'self-guided' tour which is available in French, English, German, Spanish and Italian.
Visitor comments
"The cloitre is small but well kept, located in the middle of the old Frejus, next to the Cathedral. If you are touring that part of the city it would be a shame not to go. I enjoyed it a lot." - Trip Advisor
"This is worth a visit if only to see the beautiful carved wood work and ceilings absolutely fantastic. The guide, even though we ended up on a French tour, was courteous and threw a little English in, and the doors at the entrance are unbelievable. Well worth a visit" - Trip Advisor
"If you enjoy the mystery of past decades, then you will love walking the cobbled path of this fascinating Cathedral area" - Trip Advisor
When to come
Open every day in the summer season (June to September), 10:00-12:30 and 13:45-18:30. The rest of the year, open daily but closed on Mondays from October through to May, 10:00-13:00 and 14:00-17:00. Closed on the following days: 1st January, 1st May, 11th November and 25th December.
How to get passes
You do not need to book in advance for entry to the cathedral. There is an entry fee of 5.5€. There is a reduced rate for groups over 20 people of 4.50€. Admission is free for minors, young people between 18 & 25 years of age, disabled visitors and the unemployed.
Contact
Address
48 rue du Cardinal Fleury
83600
Location
Frejus, Cannes