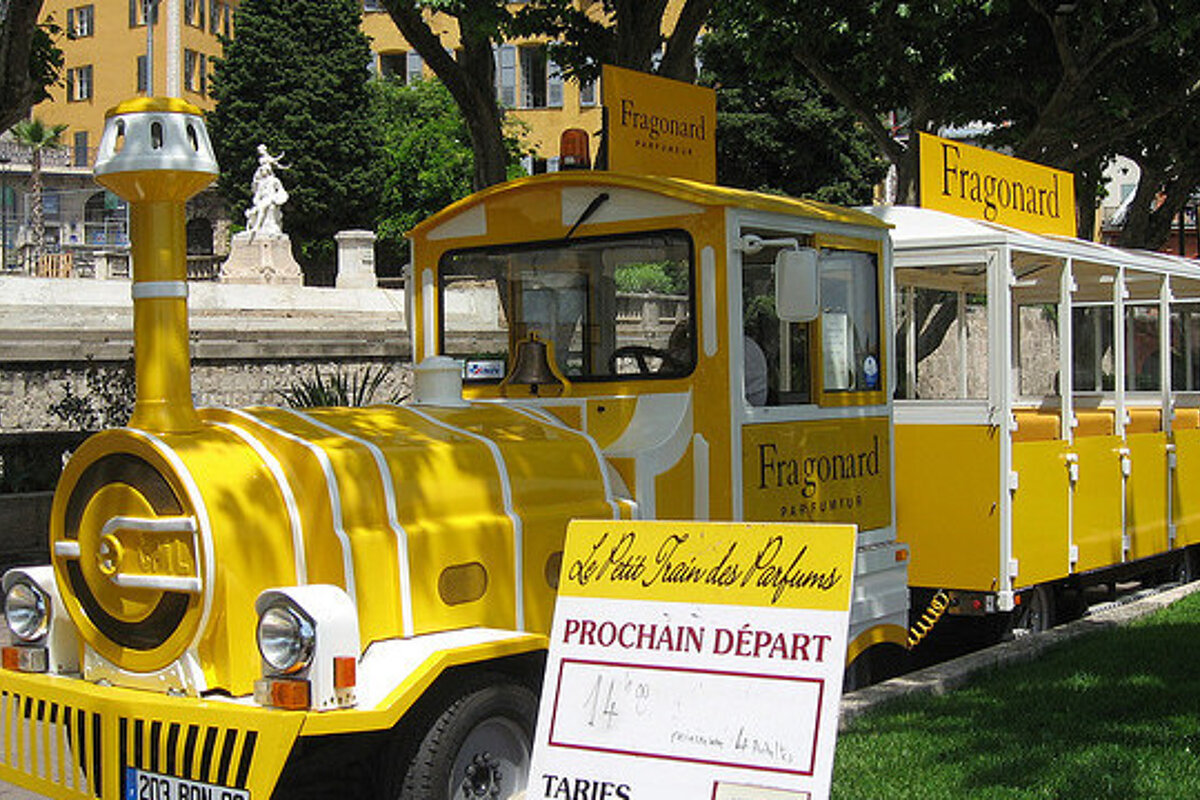 Tourist Train, Grasse
Explore this historical Old Town of Grasse by train
Leaves daily throughout the summer months from the Cours Honoré Cresp plaza (across from the Palais des Congrès and main tourist office).
Runs between the hours of 11:00 and 17:00 daily from April to October and during Carnival periods. There is also the opportunity for private hire all year round.
The tour lasts around 40 minutes and passes the Old Town, Place aux Aires, Place de l'Evêché square and Bishop's Palace (Palais de l'Evêque) and the Cathedral. It is narrated in French, English, German and Italian.
Worth knowing
This is a great way to orientate yourself in this small town. And the perfect opportunity to take a series of photos of all of the main tourist attractions as you make your way past them. Take this chance to hear and see a little of the history of the town before you explore further on foot and delve deeper into the history.
Who should go
Great way to see this beautiful and historic town at a leisurely pace. Perfect for groups and families.
What to bring
Depending on the weather you may or may not want to take a rain jacket but the train is enclosed and therefore fully protected from the elements.
How to get passes
You can get tickets as you board the train. However, if you wish to pre-book or have a larger size group that may require pre-booking then you can get in touch with them directly using the 'make an enquiry' button or calling them directly.
Location