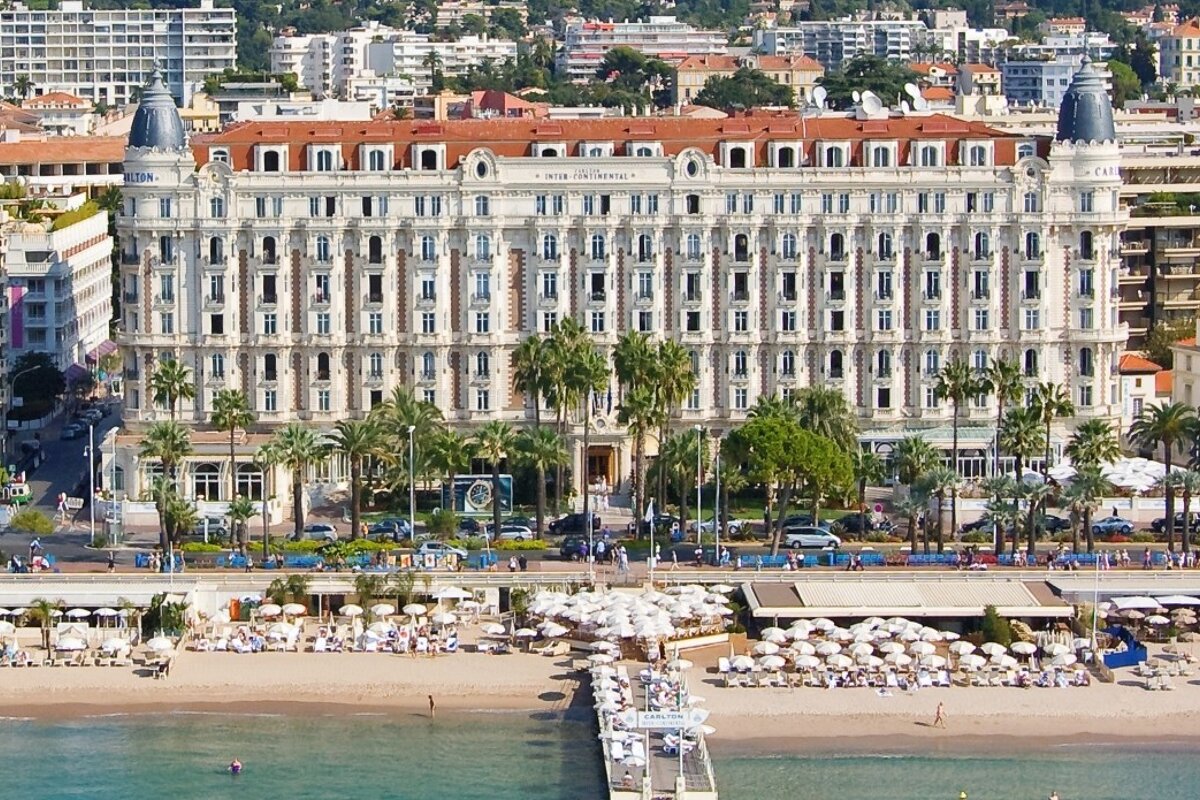 Cool Cannes, where to be seen in 2018
Where to be-seen in the Cote d'Azur's coolest town
Cannes has a glamorous scene year round, but particularly in July and August when superyachts and celebrities flock to this glitzy Mediterranean city of palm trees, boutiques, and super-clubs.
Many of Cannes' bars, beach clubs and hotels have some serious street cred, so if you're looking for the coolest places to be seen in Cannes at all hours of the day and night, then read on...
The Morning: Take a table with a view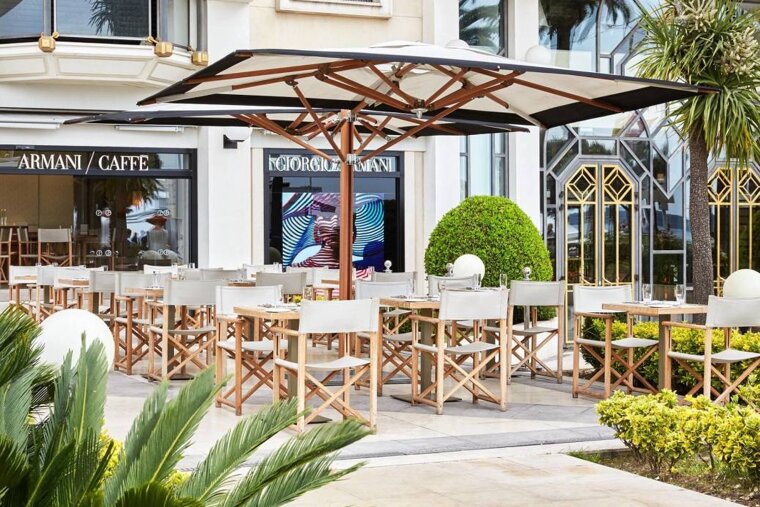 Breakfast: The best place to 'see and be seen' around Cannes in the morning is at one of the cafés along the Croisette, where you can take a terrace pavement table, order a coffee and croissant, and watch the world go by. Big dark glasses, a hat, and you will be set for the day. Of the Croisette cafes, Mocca Restaurant offers an ultra-chic ambience, while Armani/Caffé remains a perennial favourite.
Brunch: If you fancy ramping up the glamour of your morning, then book a leisurely champagne brunch at the opulent Hotel Carlton Intercontinental: the hotel of choice for celebrities and royals for over a century.
Afternoon: Dine, swim, shop
Lunch: There are certain lunch tables in Cannes where a booking definitely commands respect, although they do tend to come with a hefty price tag. Having said that you cannot go wrong at the superb La Palme d'Or Restaurant, which received 2 Michelin stars in 1991 and has never lost them. Those looking for a surprisingly reasonable Michelin experience should head to Le Park 45 Restaurant, which has set lunch menus starting at 55 euros, and a simply stunning garden setting in the grounds of the Le Grand Hotel.
Beach Clubs: One of the best options is to make your way to one of the fashionable beach clubs, where you can have a delicious seafood lunch before adjourning to a deckchair for an afternoon of sunbathing, splashing about, and possibly a cocktail or two. La Plage Beach Club at Hotel Majestic Barriere is a firm favourite.
Shopping: Mid-afternoon is the traditional time to hit the shops, particularly on a Saturday afternoon. The Croisette of Cannes boasts a range of flagship boutiques that the jetset tend to favour and if you're out to impress, then you might want to purchase a small trifle from one of the big-name designers and flaunt that bag as you continue along the street.
The Sunset Hours: Drinks with a view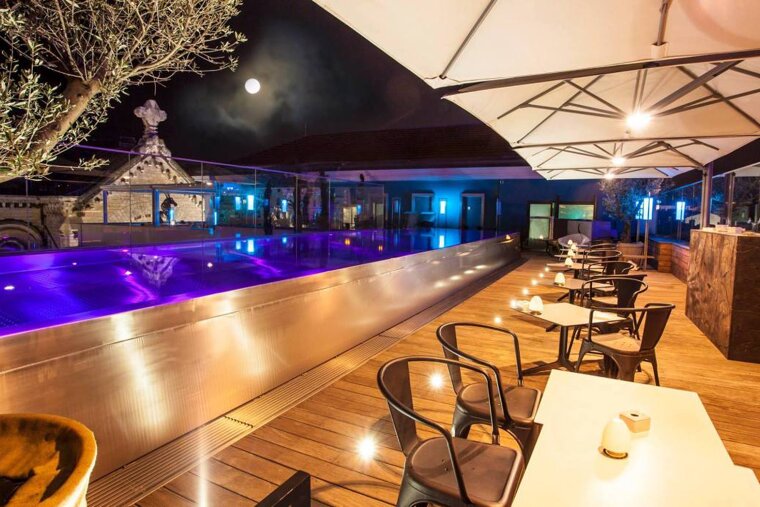 By the sea: Many of the beach clubs have a great little scene at sunset, with DJs playing and the party vibe building as the sky and sea starts to glow in the last light of day.
Way up high: If you've had enough of the beach scene and want something a little more glamorous, then it's time to dress up nice and head to one of Cannes' rooftop bars. 360, the Radisson Blu 1835 Hotel rooftop bar has a heart-stopping view across the Mediterranean and a seriously chic vibe, while the rooftop bar at Five Seas Hotel has an infinity pool and an A-list crowd.
Evening: Time to dine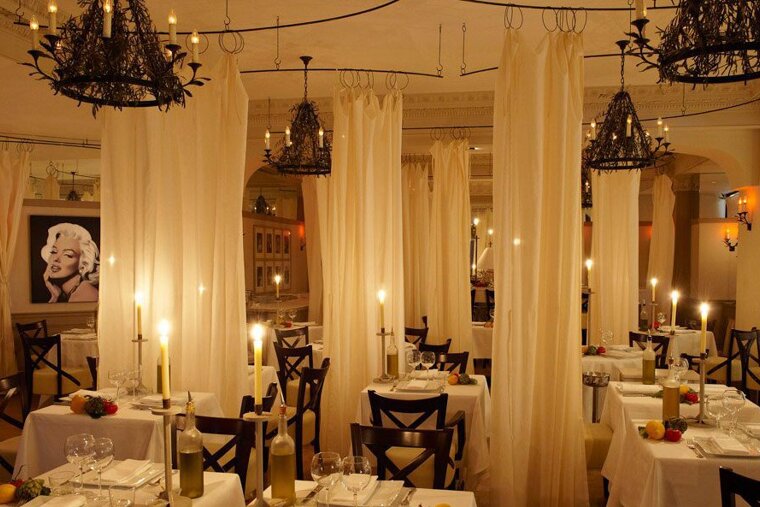 The restaurant scene in Cannes is undergoing a bit of a revolution, with some trendy new venues opening up that don't cost the earth. Le 13.31 Restaurant has gone for a décor of New York industrial, with exposed brick and a vintage motorcycle on show. For a refined Mediterranean dining experience, La Petite Maison de Nicole at the Hotel Majestic Barriere is not only a favourite celebrity haunt but serves up delicious calamari fritters, crab tempura and purple artichoke salads. With mood lighting and live music on Friday and Saturday nights, this is more than just a dinner, this an evening out in Cannes.
After-dinner: A nightcap (or not)
An atmospheric nightcap: If your evening is slowly winding down, then we suggest a nightcap at L'Amiral Bar, the piano bar of Grand Hyatt Martinez Hotel. This storied venue has played host to performances by Sinatra and Madonna, and it's all too easy to sink back in a lounge with a cognac here.

Live music and fun: On the other hand, if you've got no desire to go to bed anytime soon but don't want to hit the night clubs, then La Chunga is calling your name, and calling it loudly. This super-cool piano and live music bar starts the evening as a relatively sedate restaurant and bar, but just gets more fun (and more loose) as the night goes on.
Throw the cards: Meanwhile, those who like a flutter can visit one of Cannes' casinos, where high rollers and supercars are a dime-a-dozen in the months of July and August.
The early hours: dance until dawn
Take your pick: Cannes has a glittering nightlife scene that caters to different groups, whether it be the ultra-cool set at Baoli nightclub, the super-club line-up at Gotha, or the gay scene at La Vogue. When you finish up and emerge bleary-eyed out into the morning light, you'll be in need of those dark glasses that you started the day with on the Croisette.
More inspiration...
Cannes is the epitome of cool, and if you like to brush shoulders with the fashionable crowd then this is the perfect place for a summer getaway. With a range of accommodation from luxury 5-star elegance to bijou boutique, let us help you to find your perfect place to stay in Cannes this summer.
Location
Cannes, Cannes