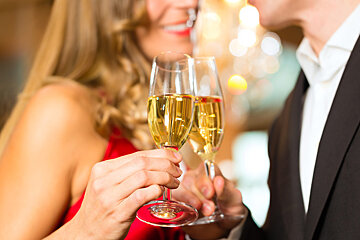 Romantic mini-break deals in Cannes
Top hotspots for Valentine's Day 2018
Make the most of Valentine's Day with a romantic mini-break in glamorous Cannes. With its grand Art Deco hotels, fine restaurants and stunning scenery, there are few cities on earth more conducive to romance than this glittering gem on the Mediterranean.
At this time of year, there are some great deals to be had for hotels. Rooms that would cost over 500€ per night in the summer become available for less than half that during the low season. So shop around to find the best room for your budget.
Here are our top picks for making your Valentine's Day in Cannes one you'll remember forever.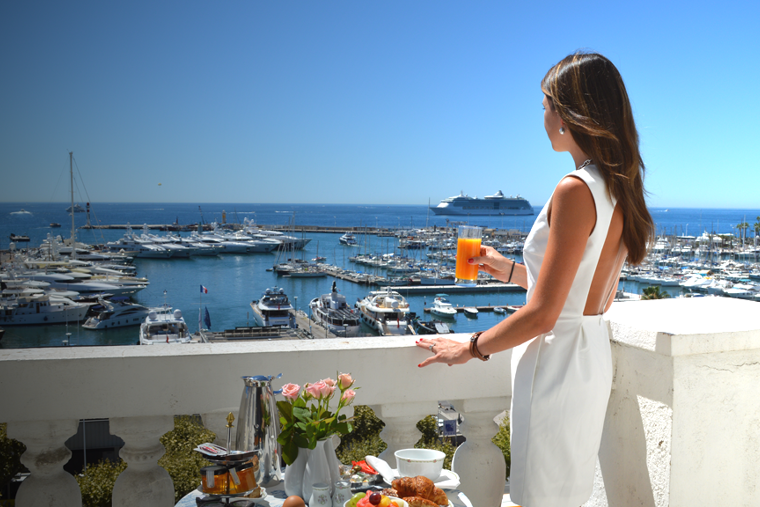 Where to Stay
You'll find quite a few Valentine's specials on offer in Cannes, with romantic deals including free couple's massages and in-room welcome packages including bottles of champagne, flowers and chocolates. Some hotels are also offering meals into the bargain, so definitely shop around.
Having said that, there are some standout properties in Cannes that really deserve your attention. Going for five-star luxury and stay on the famous Croisette; be enthralled by a weekend escape at the Hotel Carlton Intercontinental Hotel, that timeless haunt of film stars and royalty. The JW Marriott Cannes, Majestic Barriere and the Grand Hyatt Hotel Martinez are also on the Croisette and will make for a very special break indeed. Or enjoy the best-kept secret in Cannes at the Five Seas Hotel just one street back from La Croisette (take a look at the Top of Five room for a special treat).
The Hotel Splendid also has great views over the marina and over to Le Suquet and is better priced than the hotels on the Croisette. As well as being situated in the heart of Cannes, Hotel Le Canberra offers a lovely Valentines Day package that includes a romantic room, half bottle of champagne and rose petals over the bed.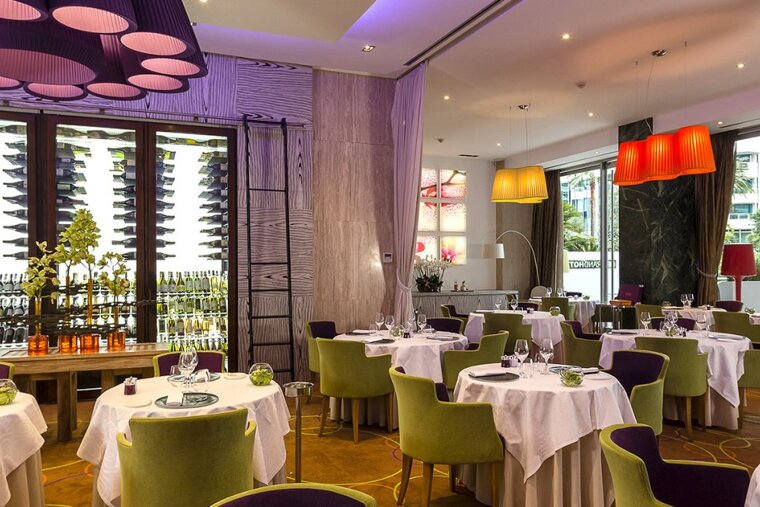 Where to Eat
The hottest table in town on Valentine's Day is without a doubt at the Carlton Restaurant. Dress up in your finery and get swept up in the glamour of days gone by as you enjoy Valentine's Day brunch, lunch or dinner in the sumptuous surroundings.
For the ultimate in gourmet extravagance then head to one of Cannes' best restaurants, the Michelin-starred Le Park 45 Restaurant at the Grand Hotel Cannes. They are open only for a select few days in February so book in advance to avoid disappointment.
If 5-star dining is out of reach, there are plenty of other great restaurants around Cannes. The charming area of Le Suquet offers more intimate, romantic dining options, just take your pick of the restaurants on Rue du Suquet. See our Cannes eating guide for details.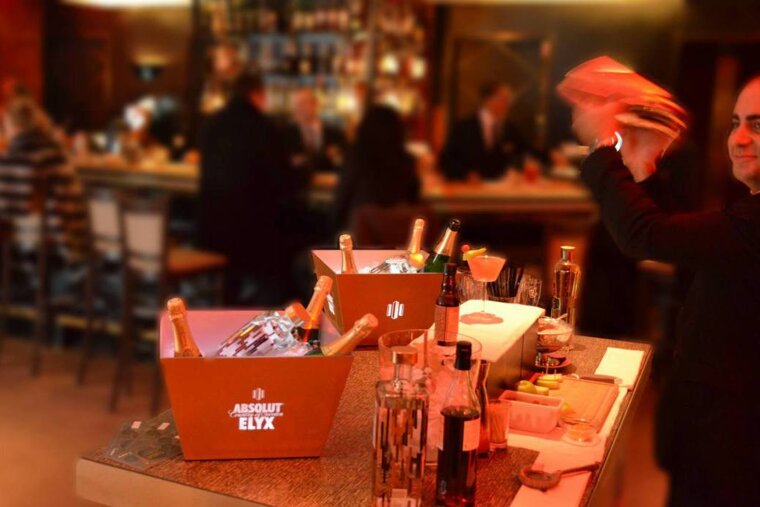 Where to Drink
For a quintessentially Cannes experience, put on your Sunday best and head to the piano bar at Hotel Grand Hyatt Martinez. This plush bar is a Cannes institution: Frank Sinatra and Madonna are just two of the stars who have sung here. There's an afternoon tea each day from 3pm, and the live music starts at 7pm.
For something a bit more low-key but also wonderfully atmospheric, rug up and take a front table at the iconic Le 72 Croisette Bar. Drink a cocktail and watch the world go by, then take a stroll under the stars before heading back to your warm hotel room. Have a look at our selection of Bars in Cannes for more inspiration.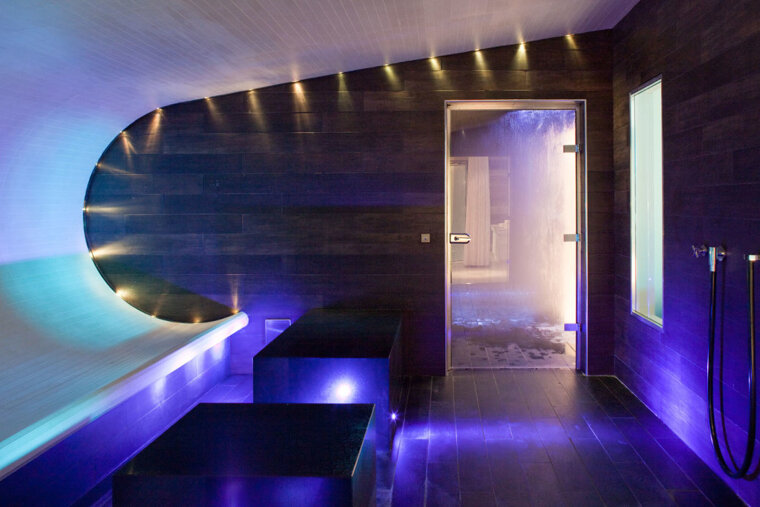 Where to be Pampered
This is a town with more spas than you can throw a Herme's handbag at, so you're spoilt for choice when it's time to book your massage, body scrub or mud wrap. The 5-star hotels all have a great spa option, but my pick of the bunch is the Thalassotherapy spa at Radisson Blu hotel. For a 3-star option head to the spa at Hotel Beau de Sejour, or you can avail yourself of one of the many massage and beauty services that will visit your hotel room.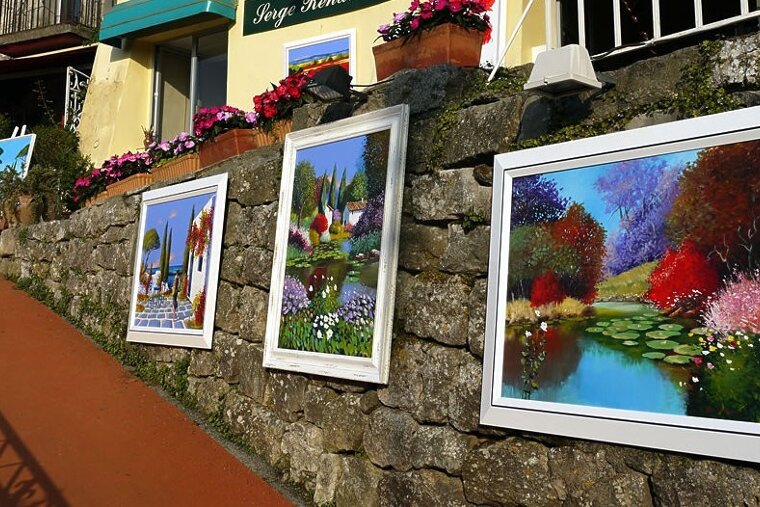 What to do
Maybe you'd like to take a helicopter flight over the coast, marvelling at the Alps rising up behind, the medieval villages perched on hilltops near the sparkling Mediterranean- and of course the blanket of yellow mimosa flowers that carpet the rolling hills in the winter-time.
Those who enjoy a Sunday afternoon drive should follow the Route du Mimosa to see the landscape in all its glory, stopping in a medieval village for lunch. A shorter drive just up the hill from Cannes is the village of Mougins, a most romantic and pretty village with top quality restaurants and art galleries. Or head up into the perfume-scented hills of Grasse to make your own perfume for your love at the Galimard workshop.
For wine-lovers, the South is prime wine country, so you can drive to one of the local vineyards for wine tasting and lunch among the vines, or take a tour.
Jump on the ferry and head over to Cannes islands (Les Isles de Lerins) to enjoy the pine forest and crystal coves of pretty Sainte-Marguerite, or venture to Saint-Honorat for wine-tasting in the vineyard run by Cisterian monks.
If the sun's out, you should take in the beautiful coastal scenery along the stunning coastal walk around Cap d'Antibes. You can catch a train from Cannes to Juan Les Pins and take up the walk from there.